Digitally submit and share evidence with efficiency, security, transparency
Courts are quickly adopting new technology to keep courts running so that access to justice is not denied. Remote hearings and even virtual bench trials are becoming the new norm and judges are able to avoid massive backlogs of cases when physical court settings resume. Supporting this trend is Thomson Reuters Digital Evidence Center powered by CaseLines -- a proven, secure, web-based solution specifically built for case parties to digitally submit and share evidence.
With the Digital Evidence Center, case parties and court staff benefit from:
Reduced costs associated with in-person hearings
Compliance to a court's COVID-19 restrictions by reducing foot traffic in physical courthouses
Time saved in pre-hearing, in-hearing and post-hearing tasks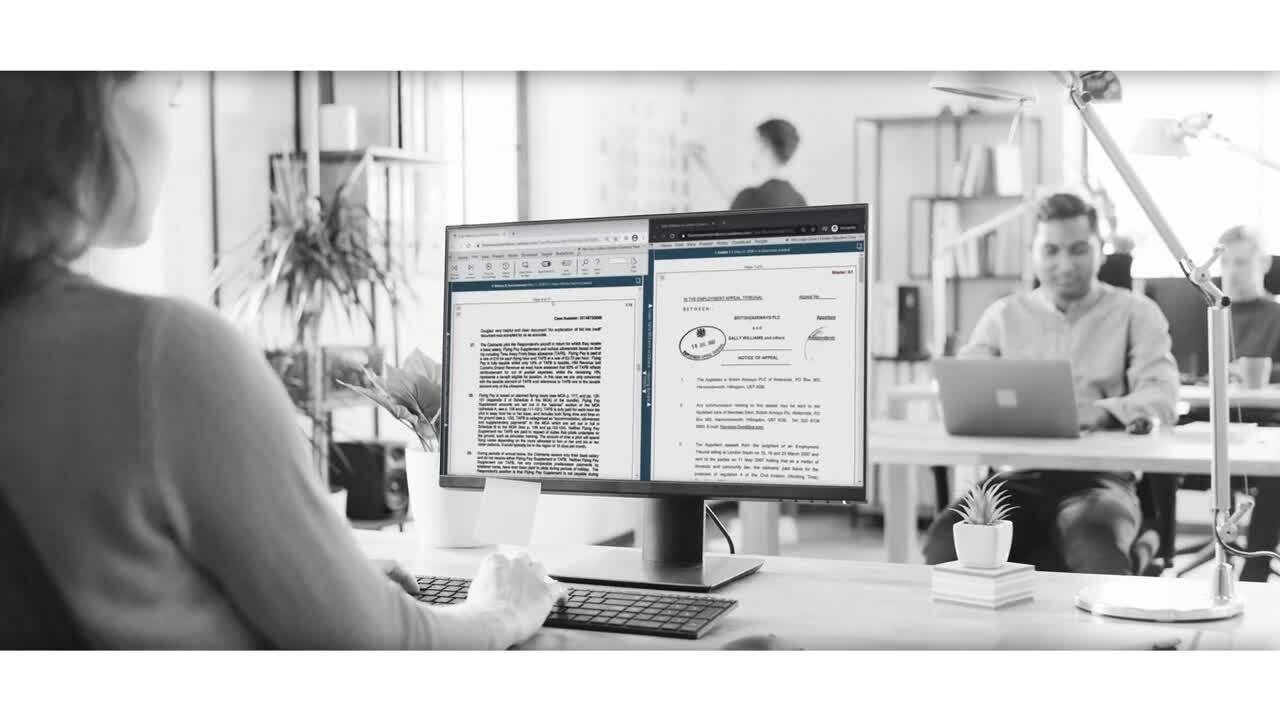 01:25
The digital way to submit and share evidence and exhibits
Streamline the way parties find and review evidence with customizable folder structures
Direct others to the specific evidence being discussed with purpose-built presentation tools
Manage notes and other annotations across the bundle of evidence
What we're hearing is people like it, they enjoy it. They understand it. They're wondering why we hadn't done it before. And they're wondering how they can use this technology in other jurisdictions… This program provides continued access to justice for all."
It has completely transformed the ways in which I work. It has undoubtedly made me considerably more efficient and it has meant that I've been able to deal with more cases than I would have done previously. It is a practical, easy-to-use tool, which gives you everything you had before and a very considerable number of additional benefits."