Trial Preparation Case Study | Legal Managed Services
When a long-standing client of Legal Managed Services engaged us for a breach of contract dispute in 2013, we were presented with opportunities to provide substantial trial preparation support. Legal Managed Services had worked on several antitrust and civil litigation matters with this client since 2010. Our team reached out to the firm with suggestions on various other high-value assignments they were ready and able to tackle.
The challenge
During the initial stages of trial preparation, Legal Managed Services was tasked with analyzing and coding a universe of over 200,000 documents for responsiveness, privilege, and multiple issue categories. The review was conducted using the Recommind® Axcelerate® review platform. Legal Managed Services's preferred partnership with Recommind gave us the added benefit of great support and quick turnaround times for special requests. Without a case analysis tool in place, the firm turned to Legal Managed Services after the initial review to perform data mapping and deposition preparation, and to help with a seamless production. Complex litigation evolves over time, and the Firm used us as an extension of their team.
The solution: fact-finding support
Sifting through a universe of electronic information to reconstruct factual backgrounds is a time-consuming task and one that the Firm did not have the bandwidth to undertake. Subsequently, after the initial document review was complete, they assigned the work to the Legal Managed Services team, which was already intimately familiar with the documents.
The case at hand was a breach of contract dispute stemming from six capital-raising transactions. As counsel developed its arguments, the significance shifted and the factual criteria narrowed in ways unanticipated by the initial review protocol. However, while counsel was doing its deep dive, they continuously communicated new issues to the Legal Managed Services delivery team, which allowed us to perform a more targeted search, delivering a data set of highly useful documents.
Using the Axcelerate review tool, Legal Managed Services reviewers were able to flesh out unexpected details and identified documents that helped the firm substantiate potential lines of argument with facts. Counsel provided an Excel® worksheet with various lines of arguments and our team precisely searched and located documents to support them. We delivered our work product seamlessly, populating the spreadsheet with our findings and descriptions. The result: an efficient and customizable spreadsheet that was a click away from supporting documents for any given argument.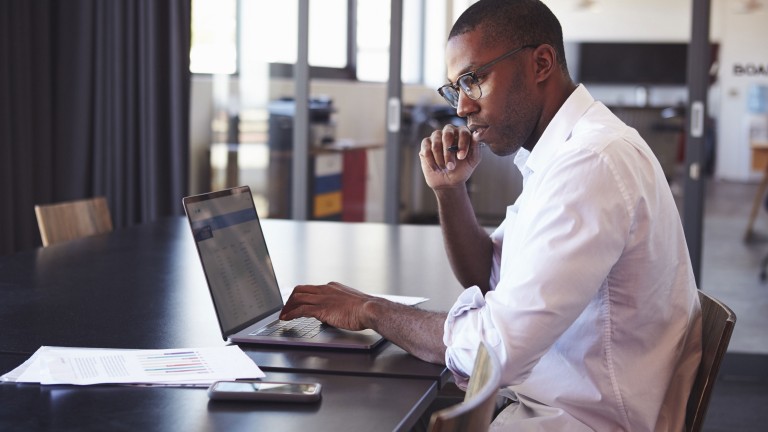 A new era of outsourced legal services has arrived. We use the best legal talent, expertly designed processes, and cutting-edge technology to support the work of our clients. Our model is designed for a world where the challenges of big data and regulatory requirements grow every day.

Pre-production production
The Legal Managed Services team played a vital role in completing manual tasks that required substantial human effort. Our team identified producible documents and eliminated duplicates across emails, attachments, scanned hard-copy documents, and in particular, shared network drives. By reducing the relevant data to only unproduced unique documents, we enabled the client to aggressively limit shared drive disclosures. Our strong relationship with Recommind allowed us to coordinate on the more complex tasks, especially uploading TIFF images and PDFs for redaction and witness statement indexing.
We also reviewed hard-copy documents, including counsel notebooks, for privilege and significance. Furthermore, days before the production deadline, we de-duped the production set as well as performed a QC exercise to determine whether redactions had been applied. Legal Managed Services facilitated the firm's root cause analysis to determine why certain documents were truncated from the population.
Trial preparation services
Our client received opposing party products from two entities. Legal Managed Services then de-duplicated the incoming productions against one another to conduct a gap analysis. Maintaining the information on a spreadsheet and doing a comparative analysis, we used metadata like document timestamps, file size, and production numbers to identify and compare the productions. This complex trial prep task was accomplished through the combination of data tools and Legal Managed Services expertise.
Legal Managed Services helped organize and set up the client workspace leading up to the trial. We prepared documents to be exhibited to the adverse party in a trial bundle for reference and analysis. The firm provided us with the index, after which we identified, segregated, and categorized the documents listed in the review platform for quick and easy reference.
We prepared witness trackers for both end-client and adverse party witnesses and presented our work product in Excel worksheets, listing paragraph numbers, descriptions, and disclosure numbers for exhibited documents. The client filtered documents cited in specific paragraphs during witness statement review.
Impressed with our work product, the client tasked us with compiling the exhibits from the opposing party. We created a custom-made PDF compilation of the board minutes cited in the adverse party index, and performed a final redaction consistency check across the disclosure in a draft as well as final version of board meeting minutes.
Finally, Legal Managed Services cross-checked adverse party witness statements against the adverse party trial exhibits. This was a time-sensitive, high-value task that required our findings in a detailed, timely manner.
Additional discrete reviews
The scope of disclosure obligations changed significantly in the build up to a trial, and the initial production needed to be supplemented. Additionally, small sets of documents had to be reviewed after the initial production for the firm internally.
With the ability to perform broader, more investigative work and evidence tracking, we proceeded to perform discrete reviews of several thousand documents based on new, narrower coding guidance, looking for specific details and factual insights into significant case events.
Thomson Reuters is the world's leading source of intelligent information for businesses and professionals. We combine industry expertise with innovative technology to deliver critical information to leading decision makers in the financial and risk, legal, tax and accounting, intellectual property, and science and media markets, powered by the world's most trusted news organization. With headquarters in New York and major operations in London and Eagan, Minnesota, Thomson Reuters employs approximately 60,000 people and operates in over 100 countries. For more information, go to thomsonreuters.com.