3E
The enterprise-wide solution that makes it possible for law firms to improve scalability, reduce costs, and drive long-term efficiency and growth
Transform your firm at every level
3E is the market-leading enterprise business management solution that connects all critical areas of your law firm. Designed to meet today's business challenges and enable tomorrow's growth, its advanced architecture, industry-leading security, and customizable platform is available on-premises or in the cloud.
Jumpstart your firm's success
Drive operational efficiency across the entire firm and gain a competitive edge in a constantly evolving legal landscape. 3E enables your team to streamline tasks and provides the strategic visibility needed to make timely and accurate business decisions.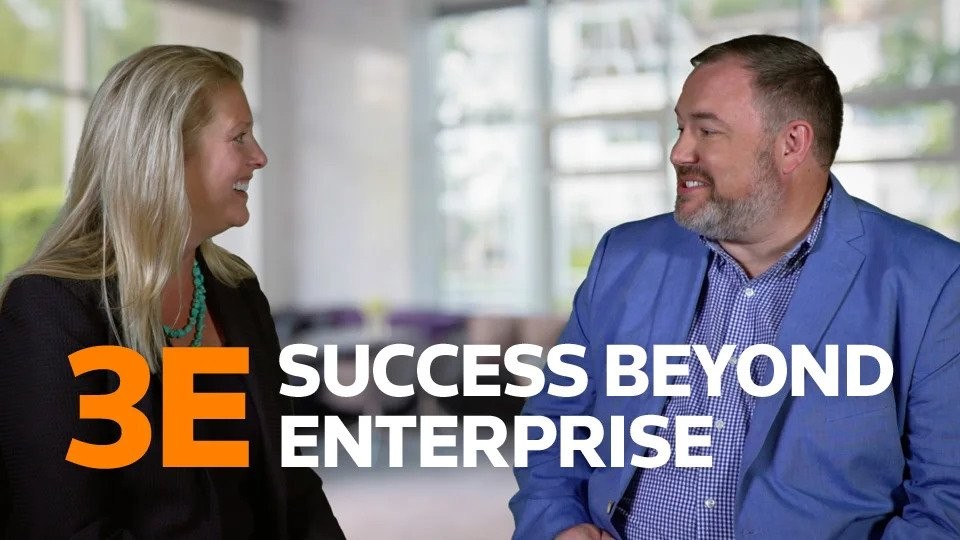 02:55
Delivery options through 3E to fit your unique firm needs
3E On-Premise is installed on customer-owned infrastructure to be fully customizable so that the customer manages 3E performance, environments and security.
3E Cloud is built on the Microsoft® Azure® platform, and the implementations, performance, and environments are managed by Thomson Reuters on behalf of the customer.
Why 3E is the right solution for your firm
Client expectations are constantly increasing, and your law firm needs more efficient ways to meet the demands. 3E revolutionizes law firm management by providing the tools and data your team needs, when and where they need them.
---
Visibility into business operations
Broaden your strategic visibility over your clients, data, and business operations. With its powerful capabilities, in-depth analytics, and complete mobility, 3E drives greater efficiency across your firm and provides managing partners and executive directors with the data they need to make informed business decisions.
Gain strategic insights with in-depth, customizable analytics
Provide fast, proactive service to your clients
Clearly communicate value to your clients and operate your business more profitably
See the insights and tasks that support your deliverables, actions, and goals
---
Productivity tools designed for lawyers
3E provides the right systems and tools needed to complete daily tasks—from every possible environment. Lawyers can easily access the information and functionality they need to accomplish tasks and provide superior customer service efficiently and effectively.
Maximize billable time captured and client-related costs with easy time entry
View persona-based financial analytics that provide performance measures and actionable insights
Create budgets and compare actual performance against the budget
---
Integrated financial management offerings
Streamline the full range of your accounting and financial reporting activities, including general ledger, purchasing, accounts payable, collections, fixed assets, trust accounting, and time tracking on a multi-office, global scale.
Access real-time financial data, time entries, and billing information in one platform
Take on new matters and fee arrangements with confidence
Boost ROI with automated workflows and streamlined collaboration processes
Automate and accelerate your invoice, collection, and accounts payable cycles
See how Spector Gadon & Rosen P.C. reaps the benefits of a 3E
With 3E, our fee earners' valuable time is no longer consumed by mundane tasks. Through more efficient processes, we are better able to focus on delivering excellent service to our clients.

Get started with a 3E demo
Ready to learn more about 3E? Contact our sales team for a free demo.