Streamline your business law research to identify accurate information faster
Business Law Center on Westlaw connects the latest precedent examples with deal information, and regulatory insight to keep you informed and on track.

Questions? Call 1-888-728-7677

Access the world's most comprehensive business law research database.
Our advanced search functionality streamlines your research.
On-call research experts are available 24/7/365.
Access the world's most comprehensive, trusted business law research solution
Business Law Center gives you more business sources in one place with the most advanced legal search technology so your information search is more streamlined and more productive.

SEC Filings (EDGAR filings, forms and exhibits)
EDGAR forms and exhibits, SEC paper filings

Global transactions
Bond offering and loan summaries, merger & acquisition transactions, registration and prospectus deals

Agreements
EDGAR and SEDAR precedent agreements

Administrative materials
FINRA, SEC Comment Letters, no-action letters and releases
Secondary sources
Basis Point, Gold Sheets Weekly, SEC official forms

Global filings and disclosures
EDGAR, SEC paper filings, SEDAR, UK listing authority, ASX, international prospectus, and 144As SEDI

Global annual reports
Annual reports to shareholders

News
Gold Sheets Daily, IFR briefings, International Financing Review, International Financing Review Asia, Project Finance International
Streamline your business research with advanced search functionality
Enhanced search capabilities help you drill down deeper – and more accurately – so you spend less time looking for information.
Zero in on relevant results by identifying key search criteria related to topics associated with M&A, capital markets, loan and bond transactions, and much more.
On-call research experts available 24/7/365 
Gain access to our team of seasoned business law attorney experts with years of legal research experience, on-call 24/7 to assist you with your research, free of charge.
See how Business Law Center works
See what's new in Business Law Center. We've added new content and launched new functionality, based on customer feedback, to make your corporate law research easier.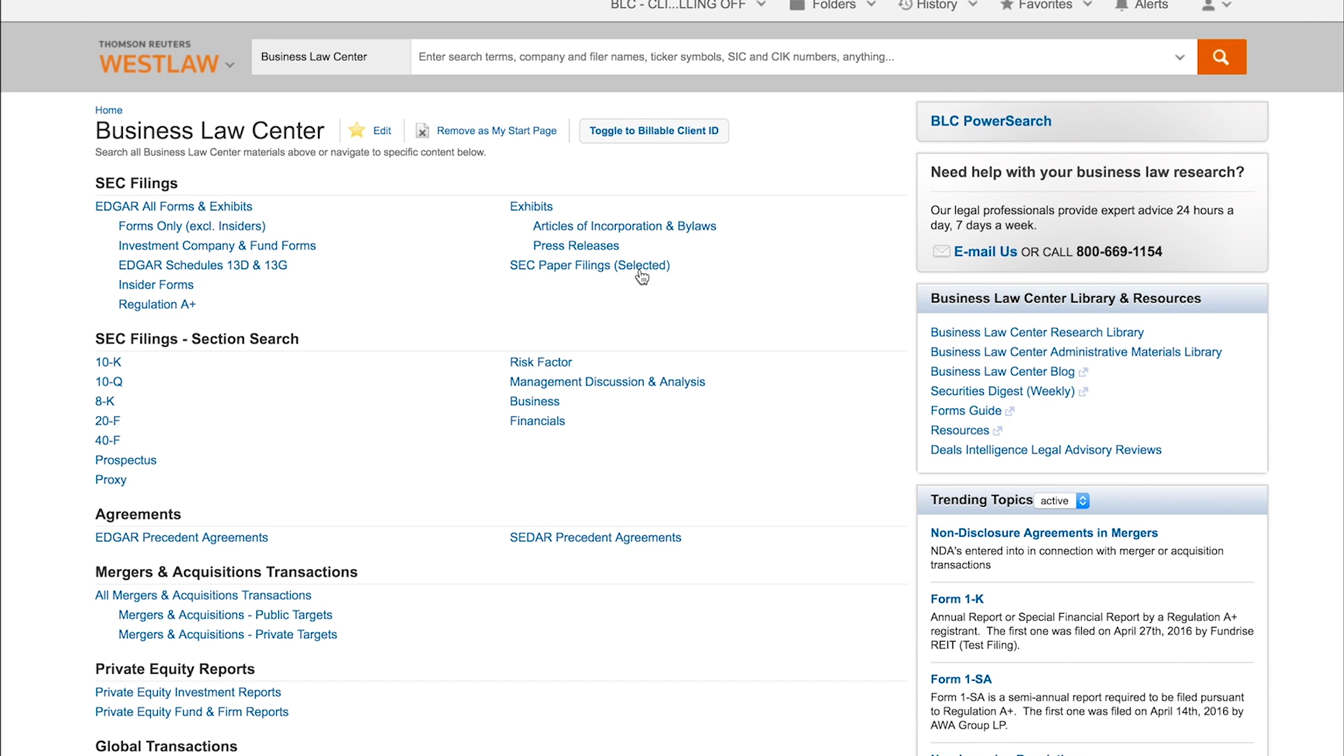 03:01
Business Law Center overview