Legal operations management
Legal Tracker
The corporate legal industry's most widely used software for managing e-billing, matter management, and performance analytics
Take your legal department to the next level
More than 1,450 corporate legal departments have chosen Legal Tracker for their matter management, e-billing, and analytics. From Fortune 500 companies to solo general counsel, our turnkey solution can be fully scaled to streamline operations, control spend, and get complete visibility into your entire legal landscape.
Questions? Call 1-888-736-9587

Legal Tracker is the world's most widely used and highest-rated legal matter management, e-billing, and analytics system
Save time and money with automated invoice workflows and auditing tools.
Break down silos with instantly searchable legal matter information located in one spot.
See what peer companies spend and prove the value of your department with real-time data.
Legal Tracker by the numbers
1,450

corporate legal departments use Legal Tracker

60,000

law firms and vendors use Legal Tracker

100%

of the Am Law 200 and Global 100 use Legal Tracker

600,000

users in 192 countries

96%

client renewal rate
They truly have extended customer service beyond imagination. There is an answer for everything. There is a tool for everything. There is a person for everything.
See how Legal Tracker works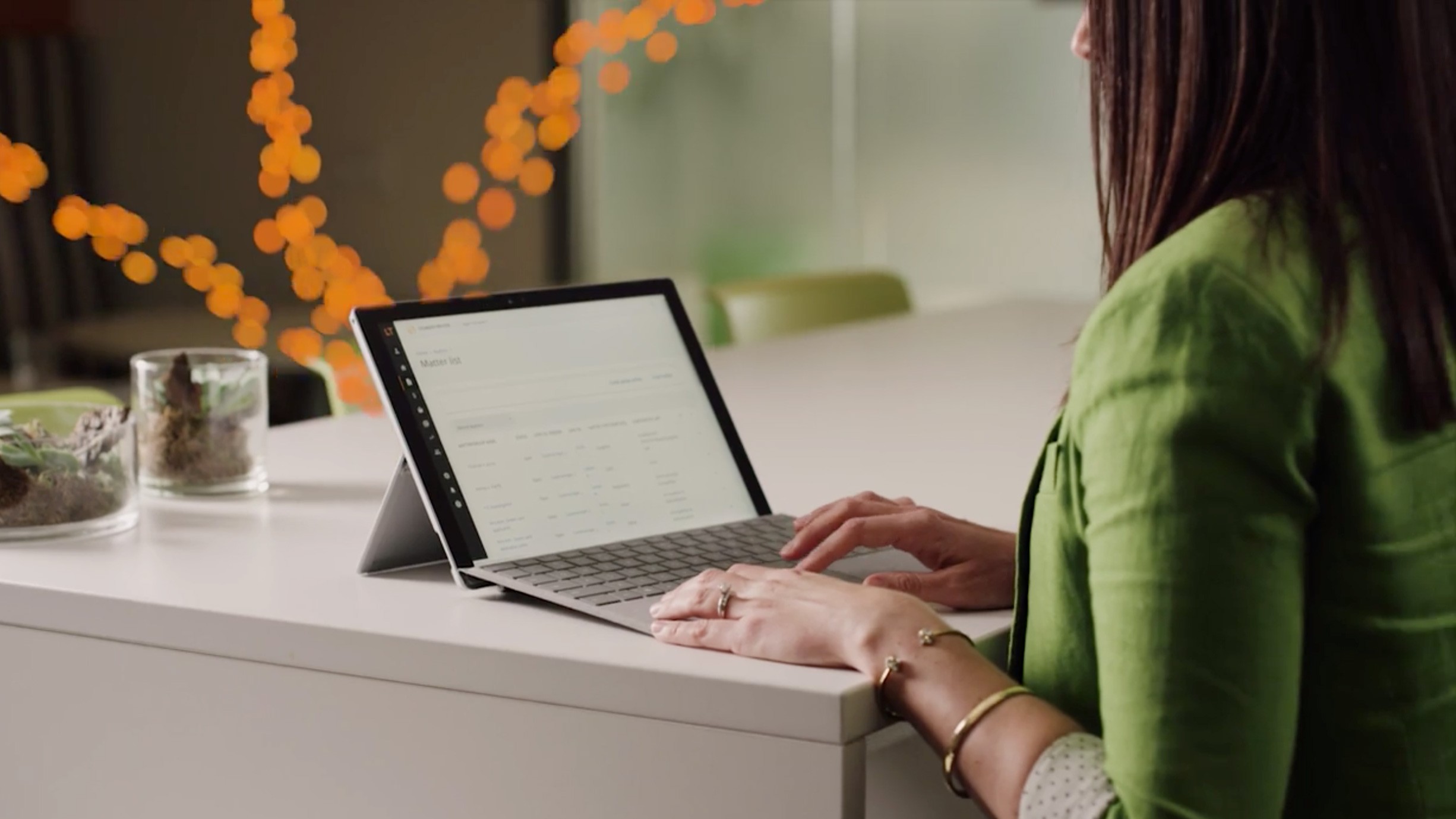 02:50
Calculate your savings with Legal Tracker

Ready to automate your legal e-billing and matter management processes? Use the Legal Tracker value calculator to create your very own custom savings report and justify your legal technology budget.

Integrate with your existing systems and software to streamline implementation, boost productivity, and save time and resources.
Connect all of your data – legacy and current – and make it accessible and usable across departments with data conversion services.
Let our legal and technology experts assess and improve your operations.

Become a modern law department
What is the "Modern Law Department" and why does it matter? Discover how to bring your law department into the future with these resources.
Voted #1 by National Law Journal readers
Recognized for 5 years, Thomson Reuters Legal Tracker has been voted best matter management software by readers of the National Law Journal leading the industry in innovative technology.

Get started

See first-hand how Legal Tracker can help you reduce your department's legal
spend and enhance collaboration with outside counsel