Risk management
Realize item-level security, insurance savings, and advanced calendaring and docketing
Enhance processes and stay ahead of deadlines
Enhanced government and law firm calendaring and docketing, item-level security, and liability insurance savings are just some of the reasons both leading law firms and the most secure government agencies choose ProLaw.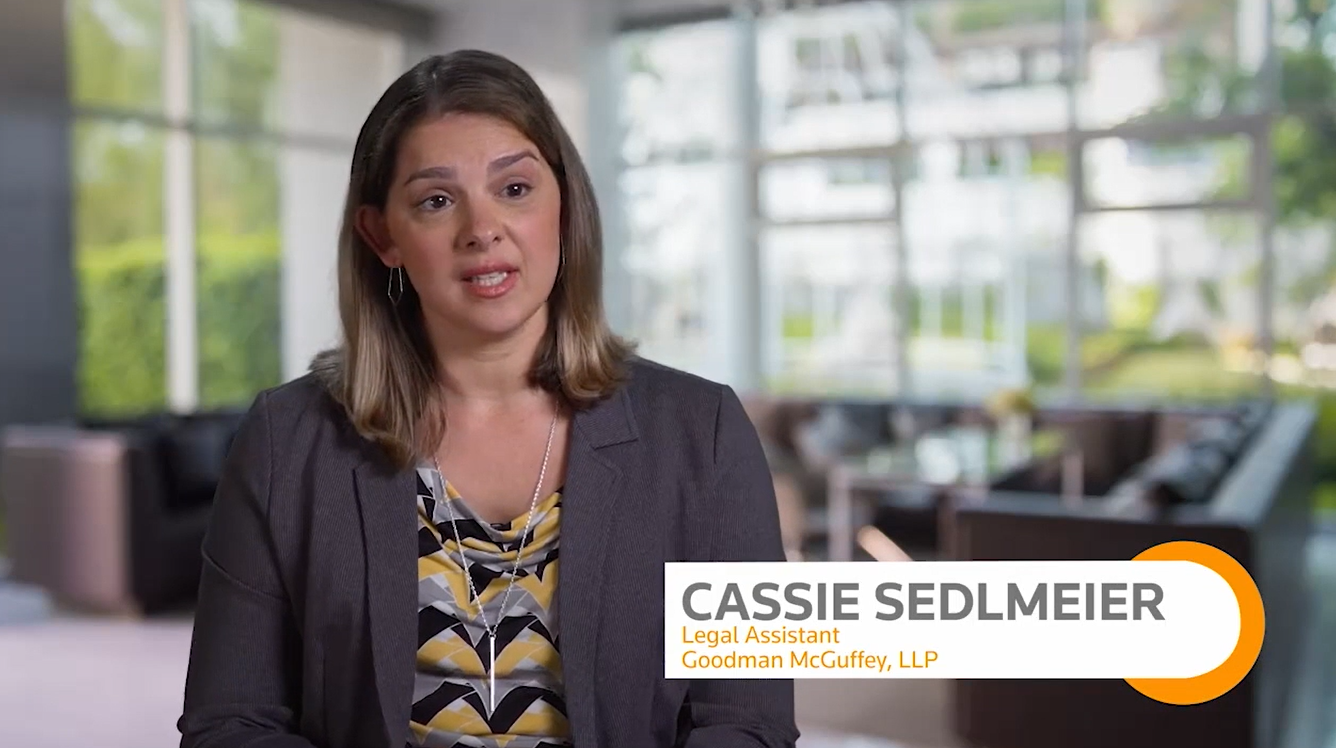 02:10
Some of the most secure government agencies choose ProLaw for its security and customizable access controls. ProLaw's Item Level Security (ILS) allows you to lock items down to the matter and even document level, so you can rest assured knowing the right people have access to confidential financial or other sensitive information.
Furthermore, contemporaneous logging of user actions in ProLaw creates a reporting trail — seeing who did what, and when, empowers the firm to hold staff accountable for actions in the system and supports a good control environment.
Westlaw legal calendaring
Never miss a trial deadline or task with ProLaw at your firm. Powerful rules-based court docketing and case management tools reduce missed deadlines, keep you current, and lower your overall risk. ProLaw will use automation to populate every date needed for you to stay compliant with courts while syncing the data on your Outlook calendars. 
Conflict management helps you efficiently analyze prospective clients and identify potential conflicts to determine whether you should accept or decline work. ProLaw gives you multiple options for conflict checking and even allows you to run a global search to find answers within seconds.
With a docketing tool like ProLaw, you can save big on your liability insurance costs. Having an automated tool supporting your case means malpractice is significantly reduced and your insurance provider knows this.
Collaborate with your team easily. Send links to documents your team is collaborating on to avoid inboxes full of various versions and know that your colleagues have completed their work product and the customer is ready for your next step. Everyone at the firm is in the know with ProLaw.
ProLaw empowers your billing team to reduce mundane work around electronic billing. Stop manually editing invoices to be uploaded to your e-bill vendor and let ProLaw do the work for you.
2022 Best of Best Hall of Fame
Thomson Reuters ProLaw was recognized in the National Law Journal's 2022 "Best Of" survey for receiving a top spot in the Docketing & Calendaring Software category in three of the past four years.
Get started with a ProLaw demo
Ready to learn more about ProLaw? Contact our sales team today.