Litigation Analytics - Westlaw Edge

Litigation Analytics Craft your strategy with data-driven insights from Thomson Reuters Westlaw Edge

Be strategic with Litigation Analytics
Unlock data-driven insights on judges, courts, attorneys, law firms, and case types to better develop case strategy and manage client expectations.
View historical insights and trends to strengthen your case strategy
Set and manage client expectations for outcomes, timelines and cost
NEW! Gain visibility into what a judge has said and cited to previously
Discover the power of Litigation Analytics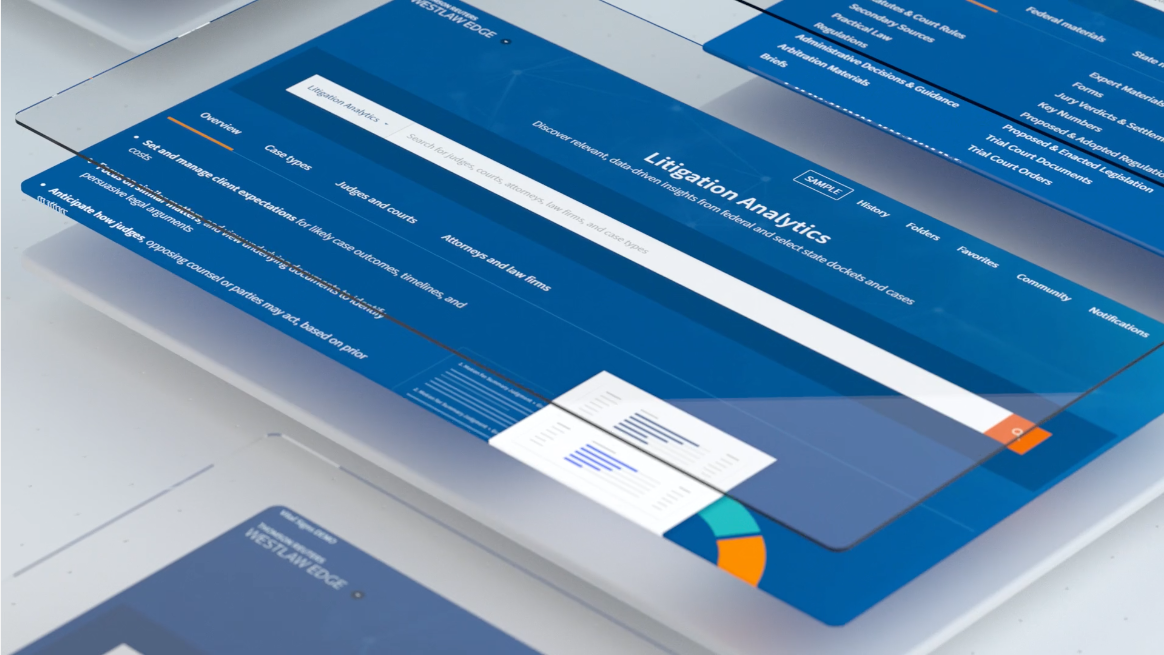 01:18
See how Litigation Analytics transforms legal research

Craft your strongest strategy with Litigation Analytics
Use data-driven insights to inform litigation strategy.
Conduct historical analysis to manage expectations on cost, timing, and likely outcome.
Filter results by 28 different motion types and search within for even greater precision.
Understand what cases, judges, and jurisdictions a judge relies on heavily.
Westlaw Edge has the most data, practice areas, coverage, and ways to pivot data.
Understand how judges rule on the admissibility of experts.
Meet the new support team
Westlaw customers have always relied on the expertise of our bar-admitted Reference Attorneys to answer their legal research questions. Our Insight Attorney team builds upon that tradition of excellence, offering an elevated level of support exclusively for Westlaw Edge customers.