AI Powered Legal Research
Westlaw Edge 
training and support
Get the insights and tips you need to maximize your Westlaw Edge subscription

Discover the power of Westlaw Edge and maximize your subscription with on-demand training resources including short video tutorials, user guides, in-depth training webinars, and FAQs.
Getting started on Westlaw Edge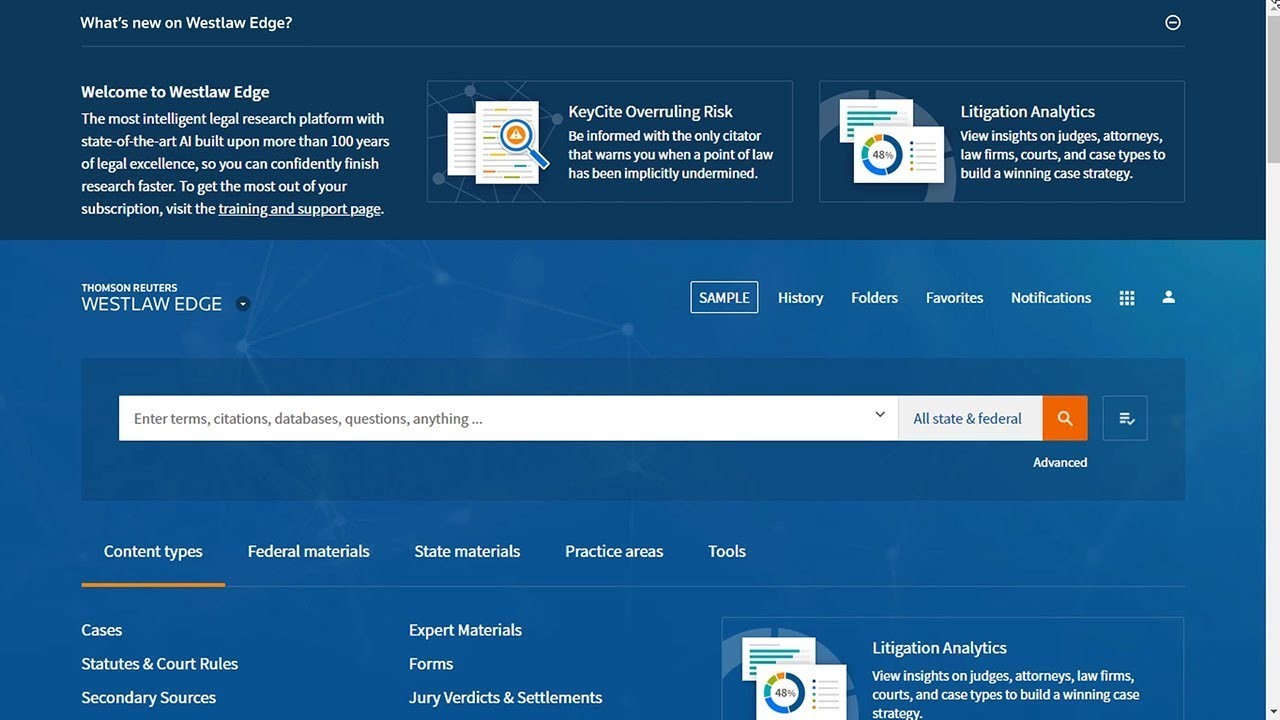 06:30
An introduction to Westlaw Edge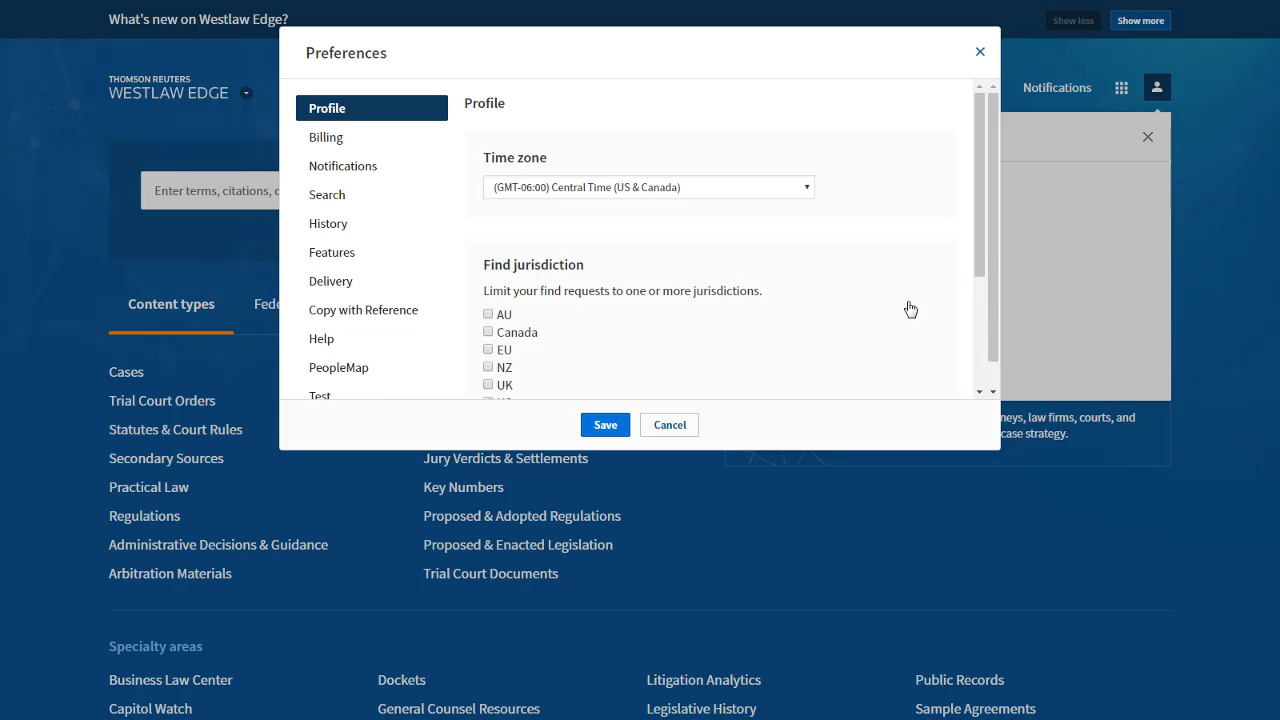 06:11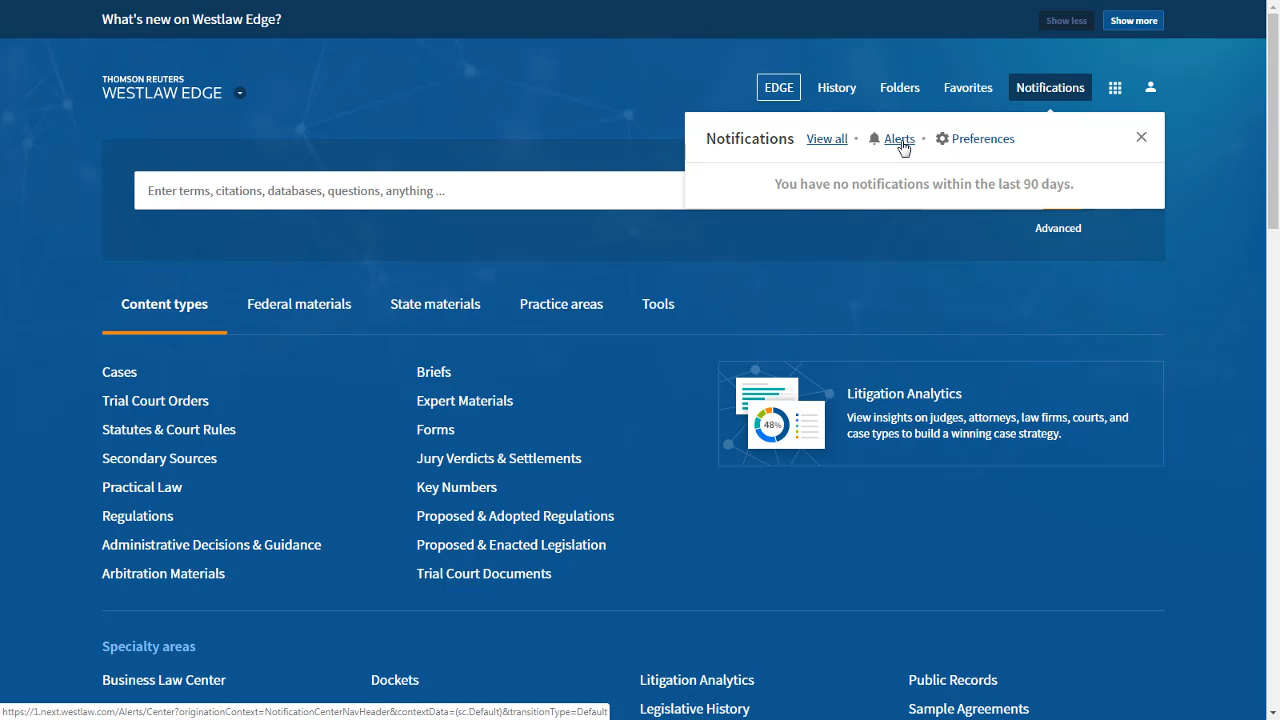 02:57
Updating alert options in the notification center

Searching on Westlaw Edge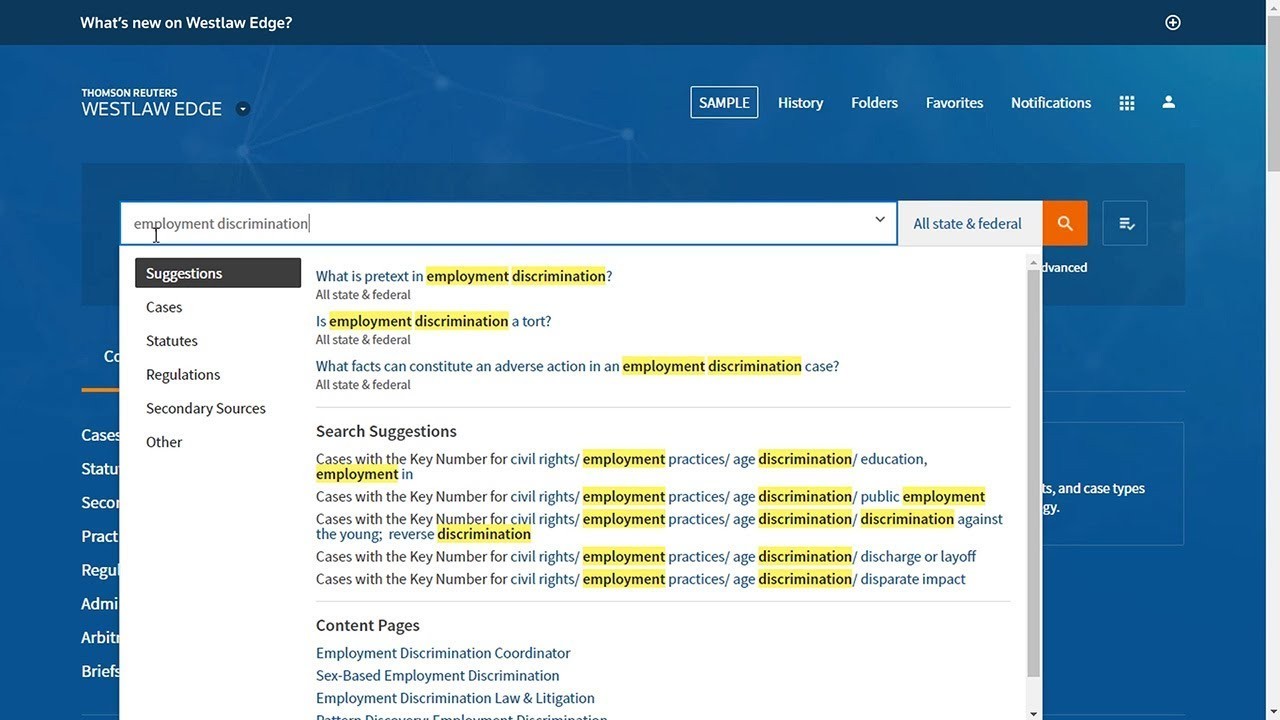 02:15
02:35
Starting your research with search suggestions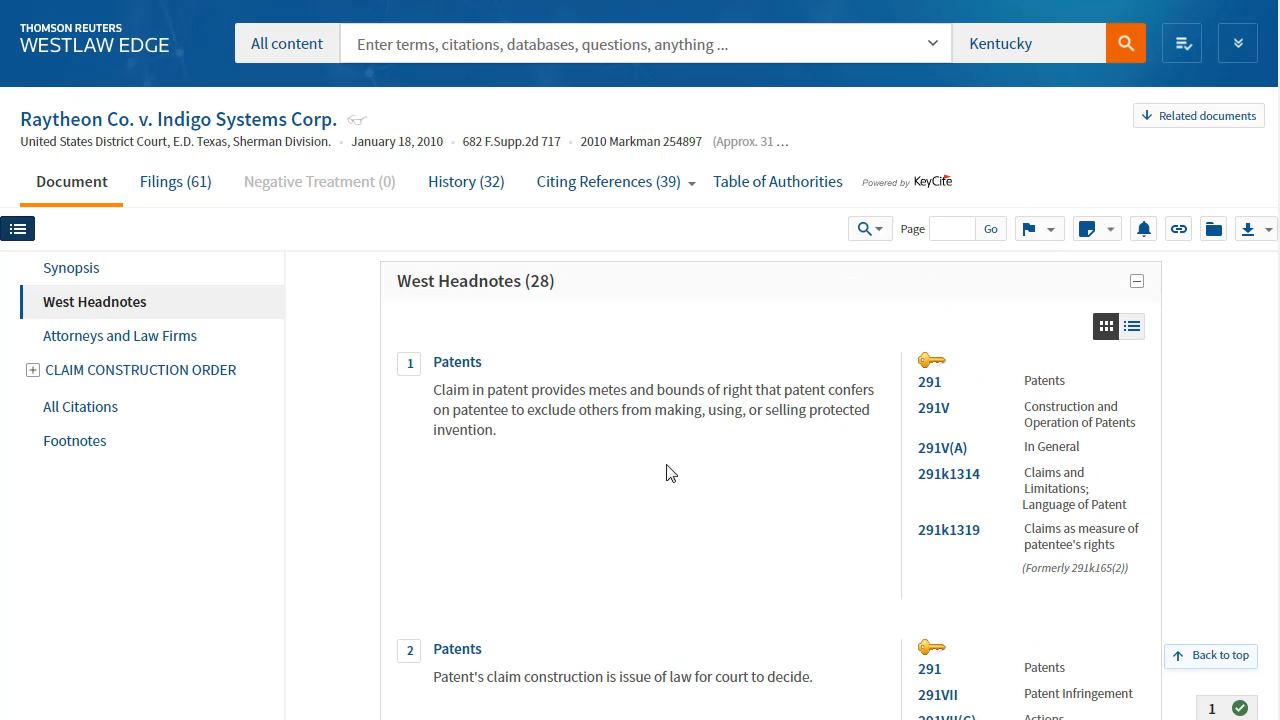 01:26
Viewing the related text's associated headnote

Navigating Litigation Analytics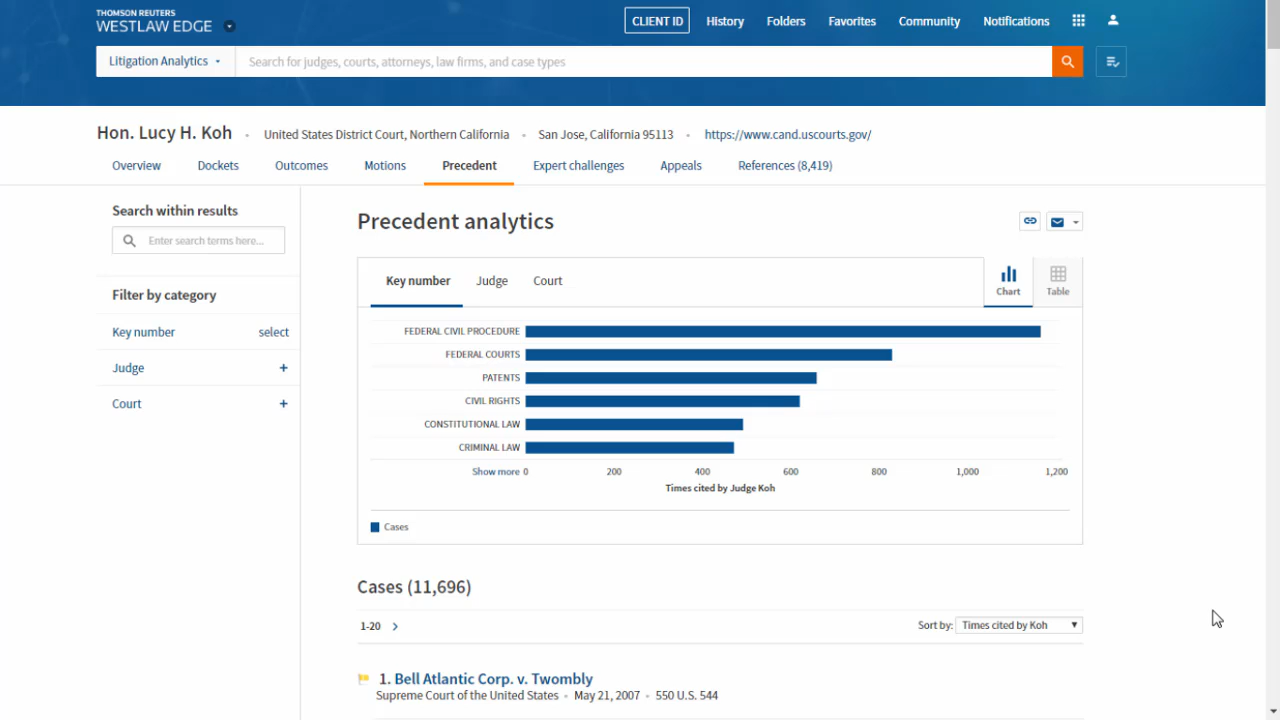 02:14
Intro to Precedent Analytics

07:42
20:26
Using filters in Litigation Analytics

06:51
Using motion analytics to see how a judge ruled on a specific matter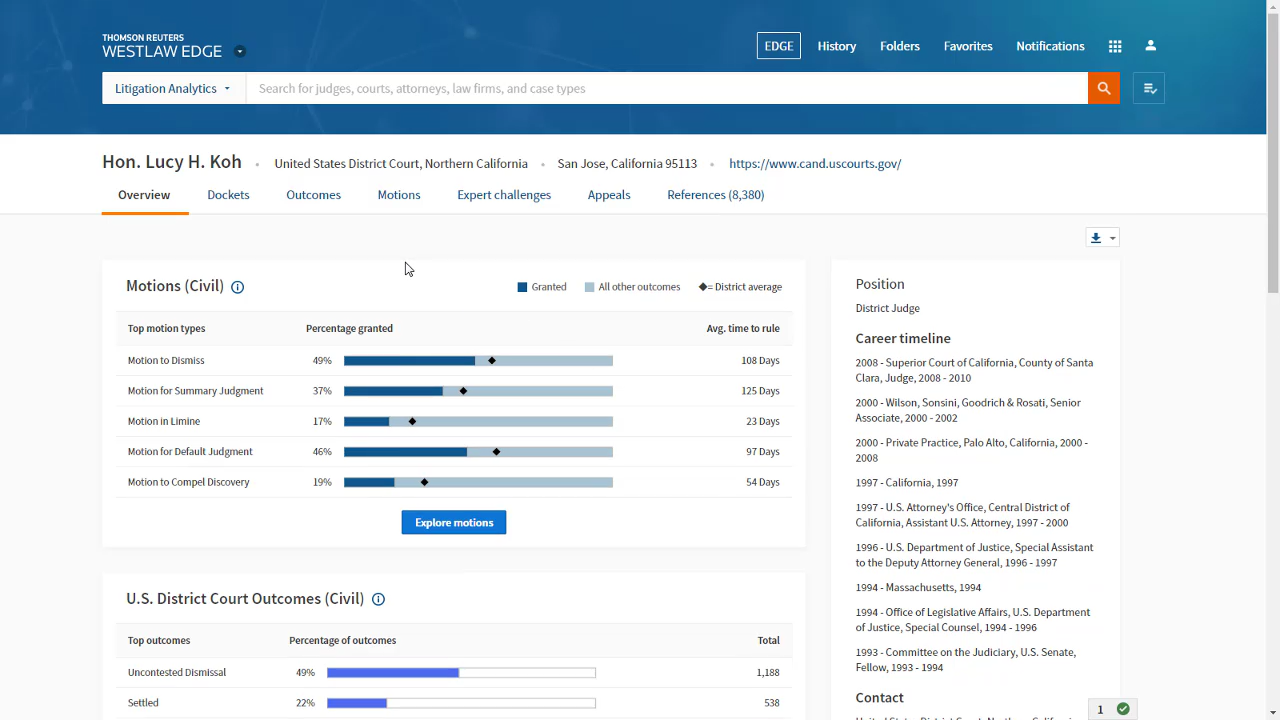 03:38
Using outcome analytics to see how a judge ruled on a specific matter

Additional features you should know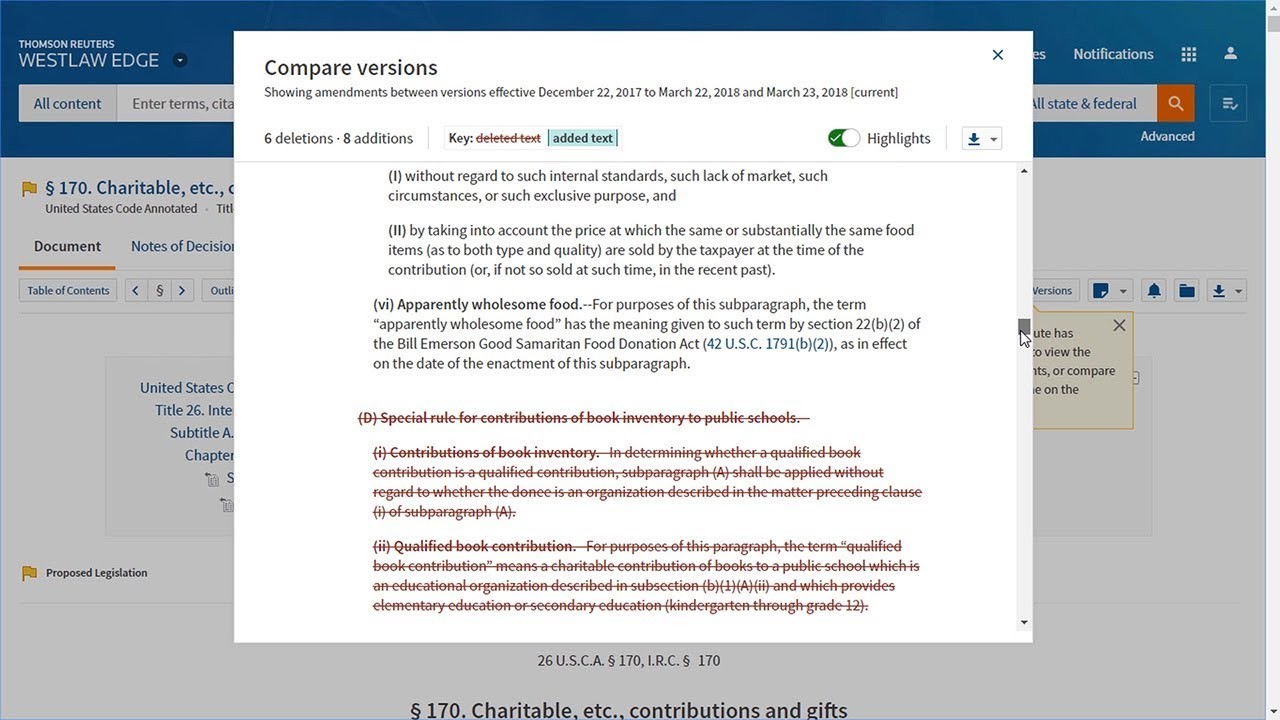 02:18
Statutes Compare and Regulations Compare

02:30
03:09
What you should know about the new KeyCite Overruling Risk icon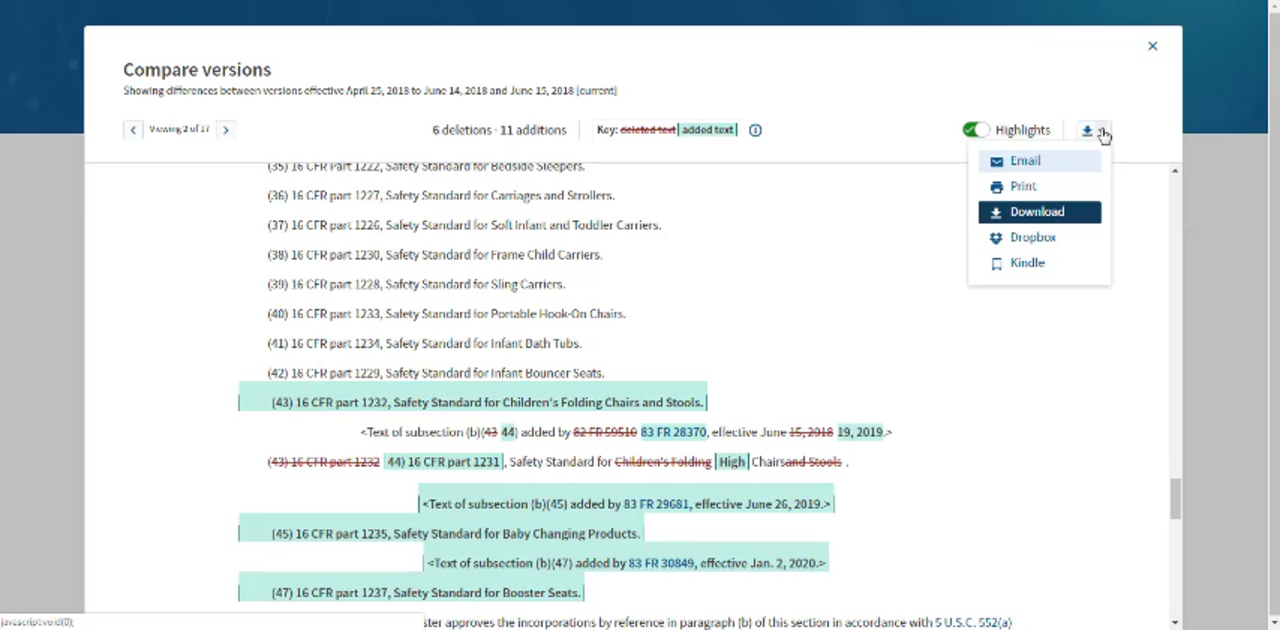 04:48
Comparing any two versions of a statute or regulation

Westlaw Edge quick references guides
Insights from the experts
Westlaw Edge customer webinars
Watch these short webinars to become a Westlaw Edge expert, and get tips and tricks from the developers behind the most intelligent legal research platform.
Contact an Insight attorney
As your dedicated research support team, Insight Attorneys have a deep understanding of how to effectively utilize the latest tools in Westlaw Edge.
Contact an Insight Attorney at any stage of your research and receive focused, strategic guidance, giving your research an edge.
Contact us: 1-800-REF-ATTY (1-800-733-2889)
Available Mon. – Fri., 7:00 a.m.- 7:00 p.m. CST
Meet the Insight Attorney team and learn how we can help you get the most from Westlaw Edge.



Frequently asked questions
Once you have received your Westlaw Edge registration key via email, you can either click the Activate Now link from the email or follow these steps:


Click Create a new OnePass profile on the Westlaw sign-on page to display the Register a New Profile page

Type your Westlaw Edge registration key and your email address in the appropriate text boxes

Assign a friendly name to the Westlaw Edge registration key. This is important in case you have more than one Westlaw Edge registration key. A unique friendly name is necessary to identify each research session with the appropriate registration key

Click Continue

If a OnePass profile is already associated with your email address, you will get a "registration complete" message and can click Return to Westlaw Edge to sign in. Otherwise, enter your username and password to edit/manage your OnePass profile. Type your OnePass username and password and click Sign in to display the OnePass General Settings page.

Click Manage Products to display the OnePass Manage Products page

Type your Westlaw Edge registration key and a friendly name in the appropriate text boxes and click Save. A message confirming that your Westlaw registration key has been saved is displayed

Click Return to Westlaw to begin your research session

A OnePass profile is the online record of the username and password you personally select to access Westlaw Edge and other Web-based Thomson Reuters products. Selecting your own username and password strengthens your ability to control secure access, and ensures you are the only person who knows your OnePass username and password. Learn more.

To sign on to Westlaw Edge, go to www.westlaw.com/edge and enter your OnePass username and password.

A Client ID is required to sign on to Westlaw Edge and is used to identify your Westlaw Edge sessions. You may find it useful to enter a Client ID that relates to your research.

You can change the Client ID anytime during a research session. Click the current client ID at the top of any page, then type a new client ID or select a recently used one from the options displayed in the drop down. Then click Change.

To access a comprehensive list of content included in your organization's Westlaw Edge subscription, view subscription listed under profile in the top right corner of your homepage. Or, contact customer service at 1-800-328-4880, open from 7 a.m. – 7 p.m. (CT).

Contact your Westlaw representative or client manager, or contact customer service at 1-800-328-4880.

Click Explore analytics in the What's New drop-down at the top of the page, or click on the permanent access link labeled Litigation Analytics on the right side of the homepage.

Use the My Account portal to review West Account balances and invoices, make payments, check order status, and request a reshipment or return. You can also manage users' access to Westlaw, Westlaw Edge, Business Law Solutions, Thomson Reuters CLEAR, Practical Law and more.

If there is additional content you are interested in adding to your Westlaw Edge plan, contact your sales rep or client manager.

Yes. With the newest iOS release on the Westlaw app, you can extend the power and collaboration capabilities of Thomson Reuters Westlaw Edge so that research begun in one place can be continued on your mobile device – anytime, anywhere.

Supported operating systems

Windows 7, Windows 8.1, and Windows 10
Windows Vista®
Mac® OS 10.5 or later

Internet browser

Internet Explorer® 11 or later (Windows only)
Mozilla Firefox current version or Extended Support Release version
Safari® 10.0 or later
Chrome current version
Microsoft Edge current version

Mobile apps

iPhone (iOS 9.0 or later, iPhone 4S or later)
iPad (iOS 9.0 or later, iPad second generation or later)
Android (4.0 or later, Android 4.0 or higher)

Other requirements

1024x768 or higher screen resolution recommended
Adobe Acrobat Reader® 9.0 or later (some print functionality is lost with older versions)

The What's New on Westlaw Edge drop-down can be expanded and collapsed at any time. Simply click on Show more in the top right to display the drop-down, and Show less when it is no longer needed.