Legal operations management
Legal Tracker
The corporate legal department industry's most widely used software for matter and spend management, e-billing, and benchmarking analytics.
Meeting the complex needs of corporate legal departments
More than 1,600 corporate law departments have chosen Legal Tracker software for their billing and matter management reporting analytics. From Fortune 500 companies to startups, their legal departments benefit from our turnkey corporate legal software to help control cost, reduce legal spend, streamline operations and deliver predictable budgets.
Seamlessly take the work out of your workflow with the industry's most robust in-house e-billing, matter management, and analytics AI-powered solution
Save time and money with automated review and approval of invoice workflows and auditing tools.
Create a centralized source with instantly available legal matter information throughout the lifecycle.
See peer companies legal spend and benchmark those inflationary timekeeper rates against the system's real-time data.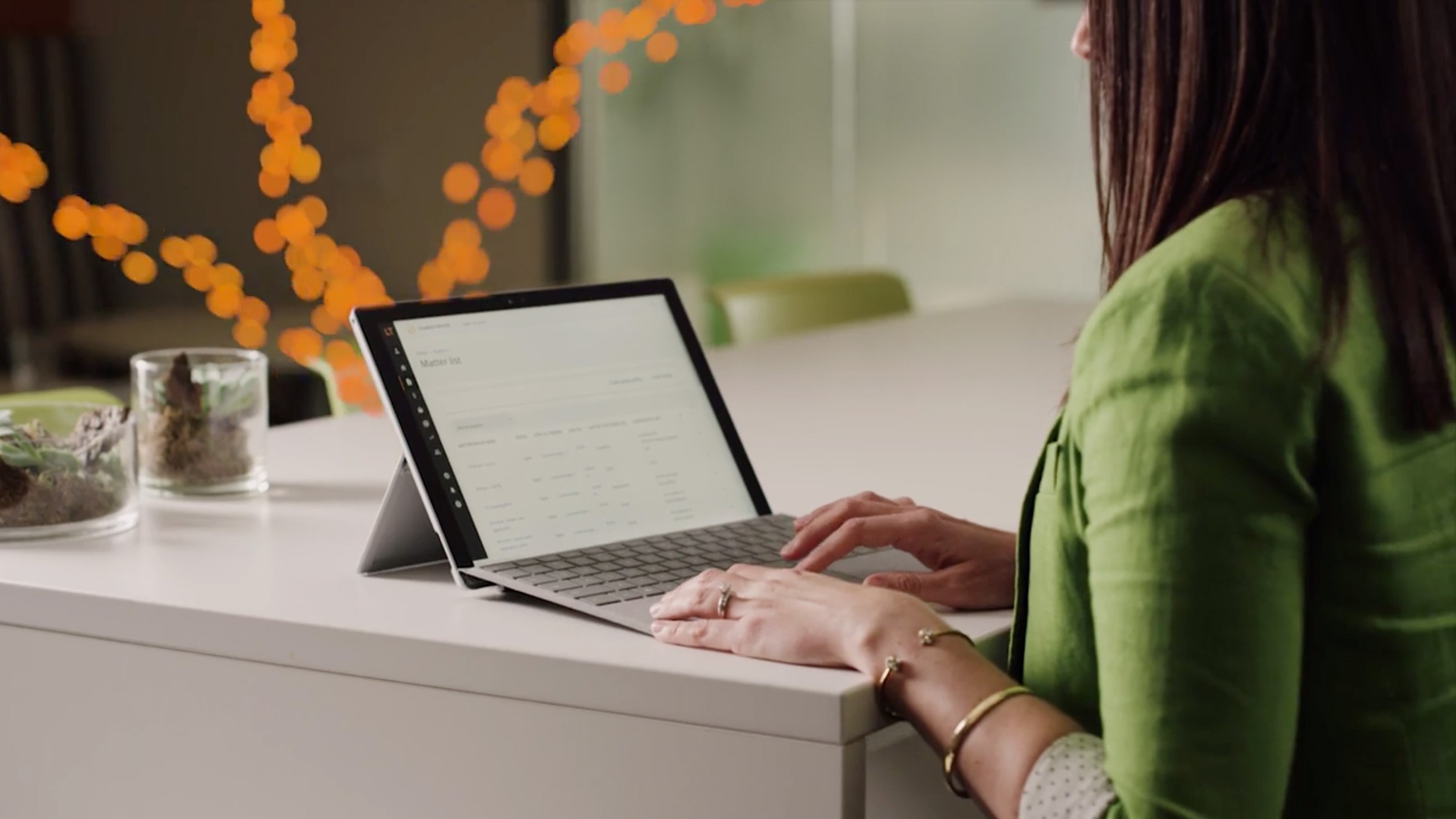 02:50
See how Legal Tracker works
Even more ways to unlock the power of Legal Tracker expertise
Make fast, informed decisions about your department's spend management by combining AI-technology with industry insights. Surface relevant customer data against industry benchmarks to take action on your legal spend.
Legal e-billing  software by the numbers
1,600

corporate legal departments use Legal Tracker

66,000

law firms and vendors use Legal Tracker
100%

of the Am Law 200 and Global 100 use Legal Tracker

455,000

users in 220 countries
They truly have extended customer service beyond imagination. There is an answer for everything. There is a tool for everything. There is a person for everything.
Integrate with your existing systems and corporate legal software.
Connect all of your data – legacy and current – and make it accessible and usable across departments with data conversion services.
Let our legal and technology experts assess and improve your legal operations.
Rated as Leader in the ELM and Legal Billing categories
Based on user reviews, Legal Tracker continues to be recognized as a leading Enterprise Legal Management (ELM) and Legal Billing software for corporate legal departments.
Rated as Leader in Small Business
Based on user reviews, Legal Tracker has been recognized as a leading software for corporate legal departments in small businesses.
Ready to see Legal Tracker in action?
See first-hand how Legal Tracker can help you simplify matter management, save resources for legal operations, and reduce your department's legal spend.