Bring expertise to the surface
Unlock the power of Practical Law with the Dynamic Tool Set
Learn how Practical Law can help
Practical Law Dynamic Tool Set helps you get deeper insight faster with visualization tools and data driven charts so you can easily interpret information and share with stakeholders and outside counsel.
Answers faster with summaries and suggestions from expert attorney-editors.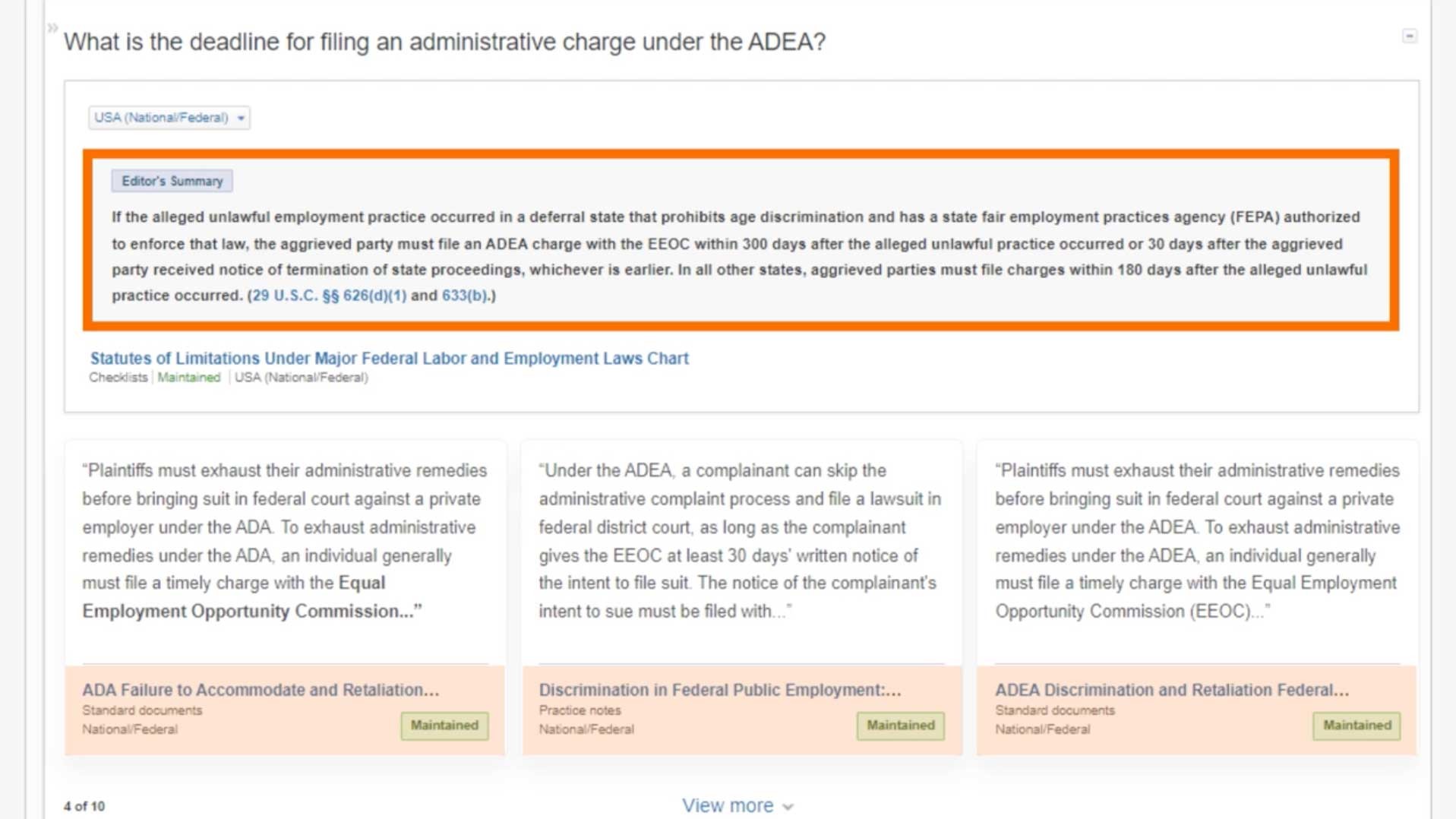 01:42
Specialized and customizable project maps linked to curated resources.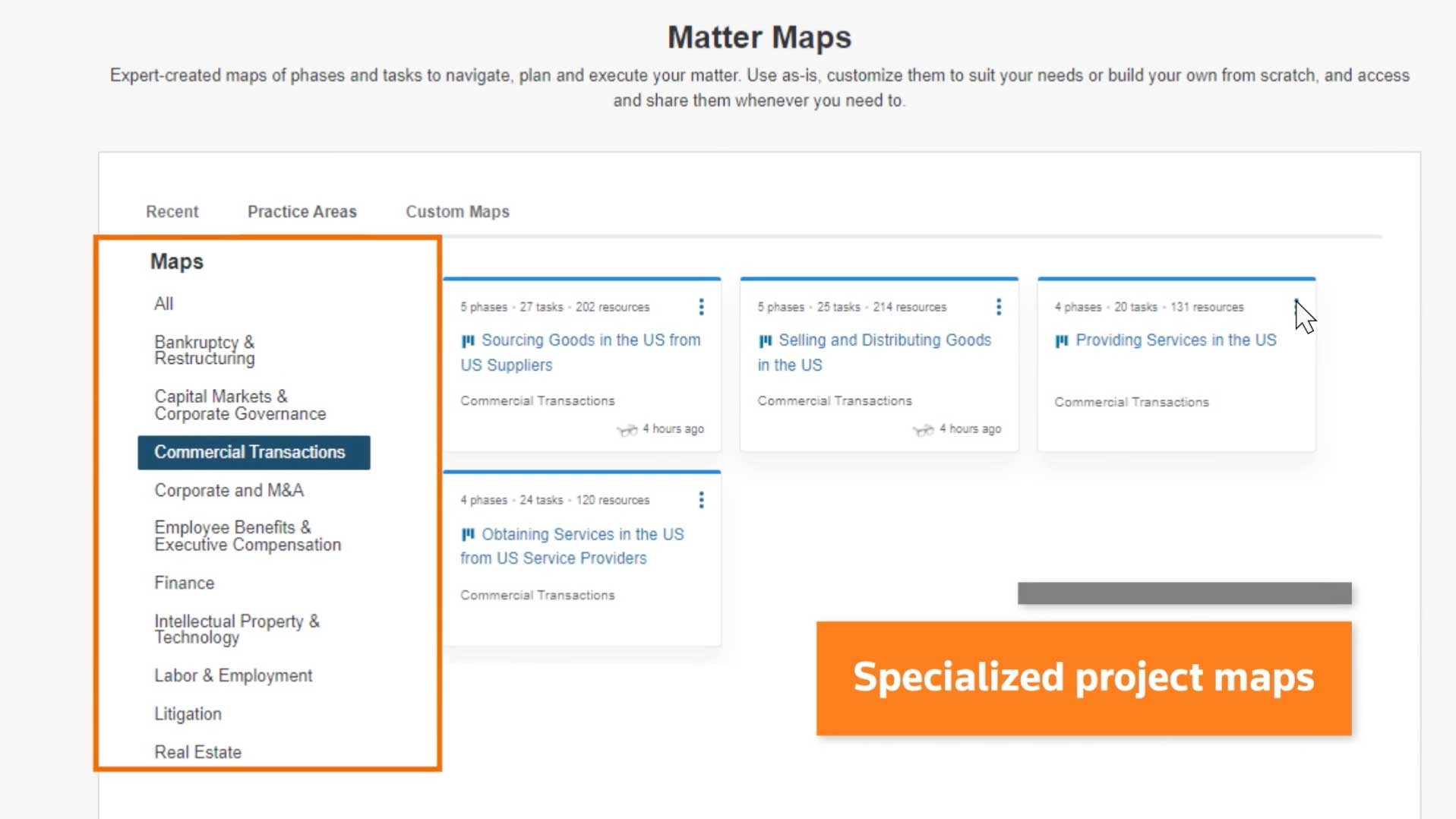 01:34
A visual overview of resources related to your matter to mitigate the risk of missing information.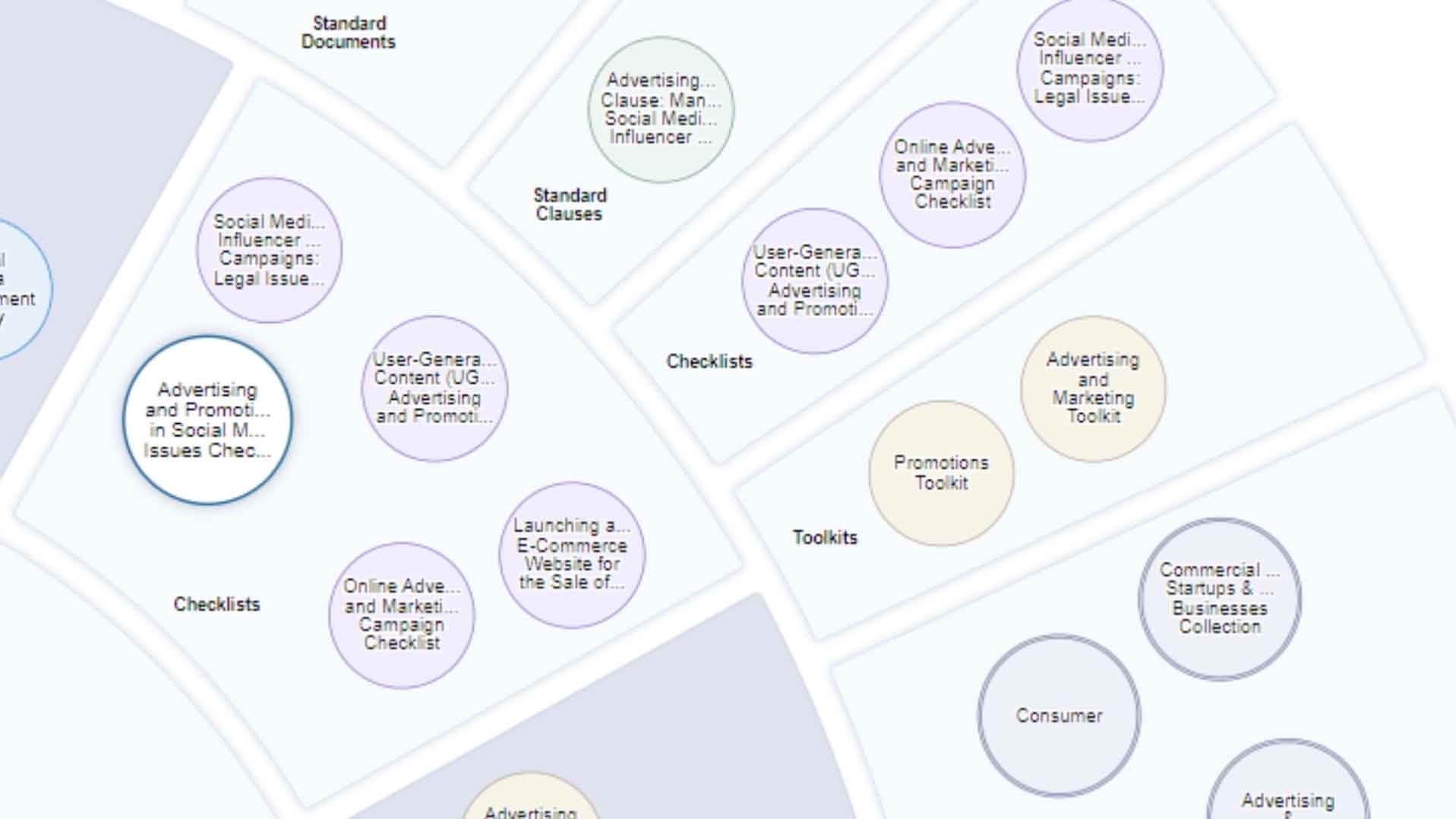 01:06
See how local laws impact your business, so you can spend less time doing state-by-state research.
01:30
Instantly create data-driven insights and visualizations so that you can analyze and share market trends and deal terms in a fraction of the time.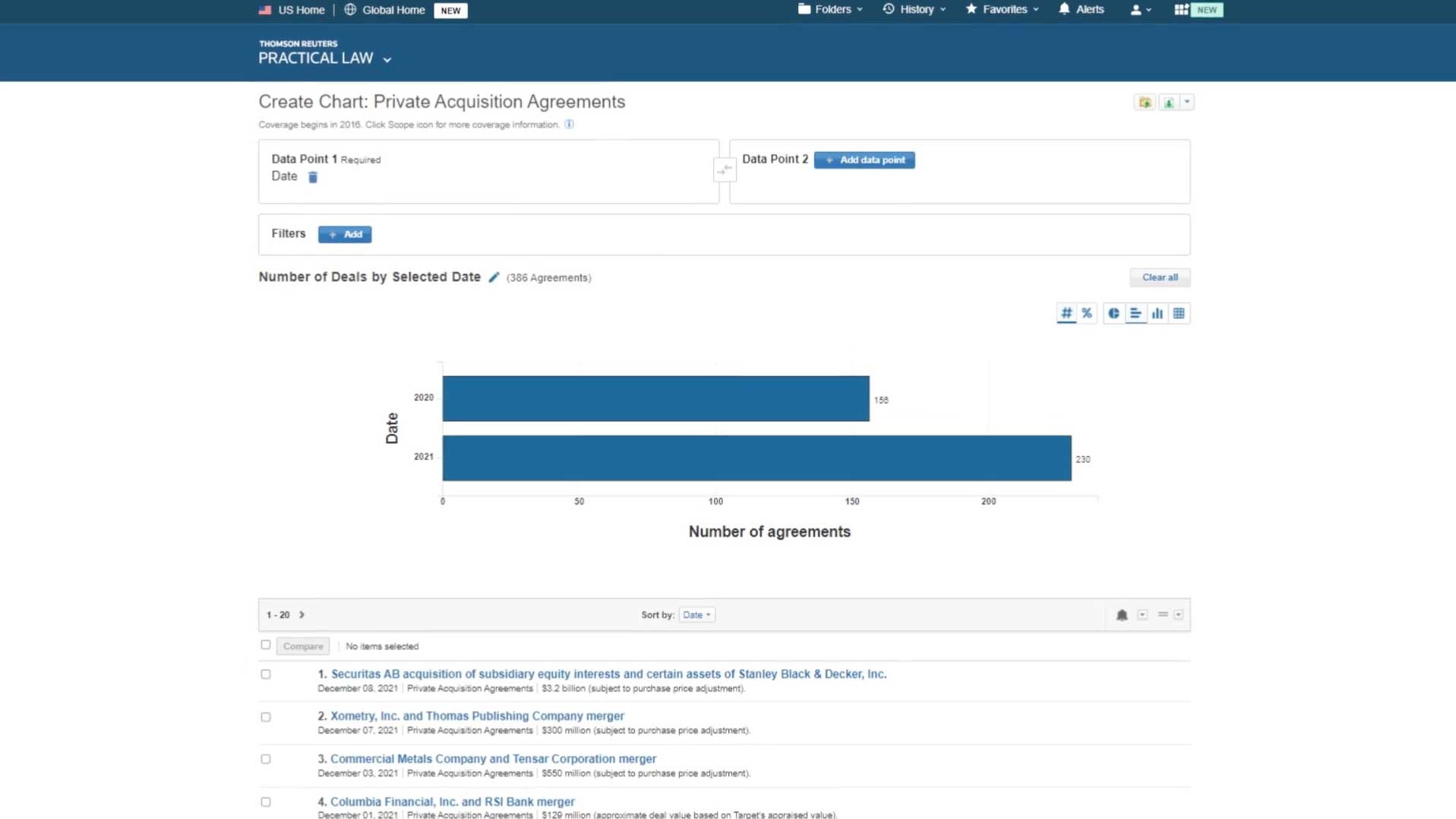 01:30
Discover all Practical Law time saving tools for the modern General Counsel
Clear, up-to-date explanations of the law and how it applies in practice. Cover all major practice areas with quick guides and overviews or detailed guidance.
Download up-to-date legal document templates and edit them in Microsoft® Word.
Simplify processes with easy-to-use checklists, flowcharts, and timelines.
Summaries, templates, articles, and explanations of specific legal topics all in one place. Stop searching and spend more time delivering business value.
Improve accuracy and speed. Automate legal document drafts with our Practical Law questionnaires powered by Contract Express.
Make it easy for colleagues and business partners to understand work phases and core tasks. Customize maps to your needs.
Visually navigate through Practical Law's collection. Get the complete picture of your matter and identify issues you may have missed so you can complete your research faster.
Instantly understand and compare state-specific requirements on a variety of key topics. Create custom charts that answer key questions across states.
Search, compare, and analyze agreements and public filings that have been summarized by our experts. Create data-driven insights and visualizations to analyze and share market trends
Antitrust
Arbitration

Bankruptcy & Restructuring
Capital Markets & Corporate Governance
Commercial Transactions
Corporate and M&A

Employee Benefits & Executive Compensation
Finance
Government: Federal, State & Local
Health Care
IP&T

Labor & Employment
Litigation
Real Estate

Trusts & Estates

Alcohol, Tobacco & Cannabis
Construction
Financial Services

Food & Beverage
Health Care
Life Sciences & FDA Regulatory

Media & Entertainment
Oil & Gas
Retail
Technology
Start your free trial of Practical Law today
Unlock the power of Practical Law for yourself