Generative AI is coming to Westlaw Precision
Thomson Reuters is committed to delivering Gen AI capabilities in Westlaw Precision by the end of the year. Upgrade now and be among the first to see the latest evolution in legal research.
Generative AI will completely transform how you research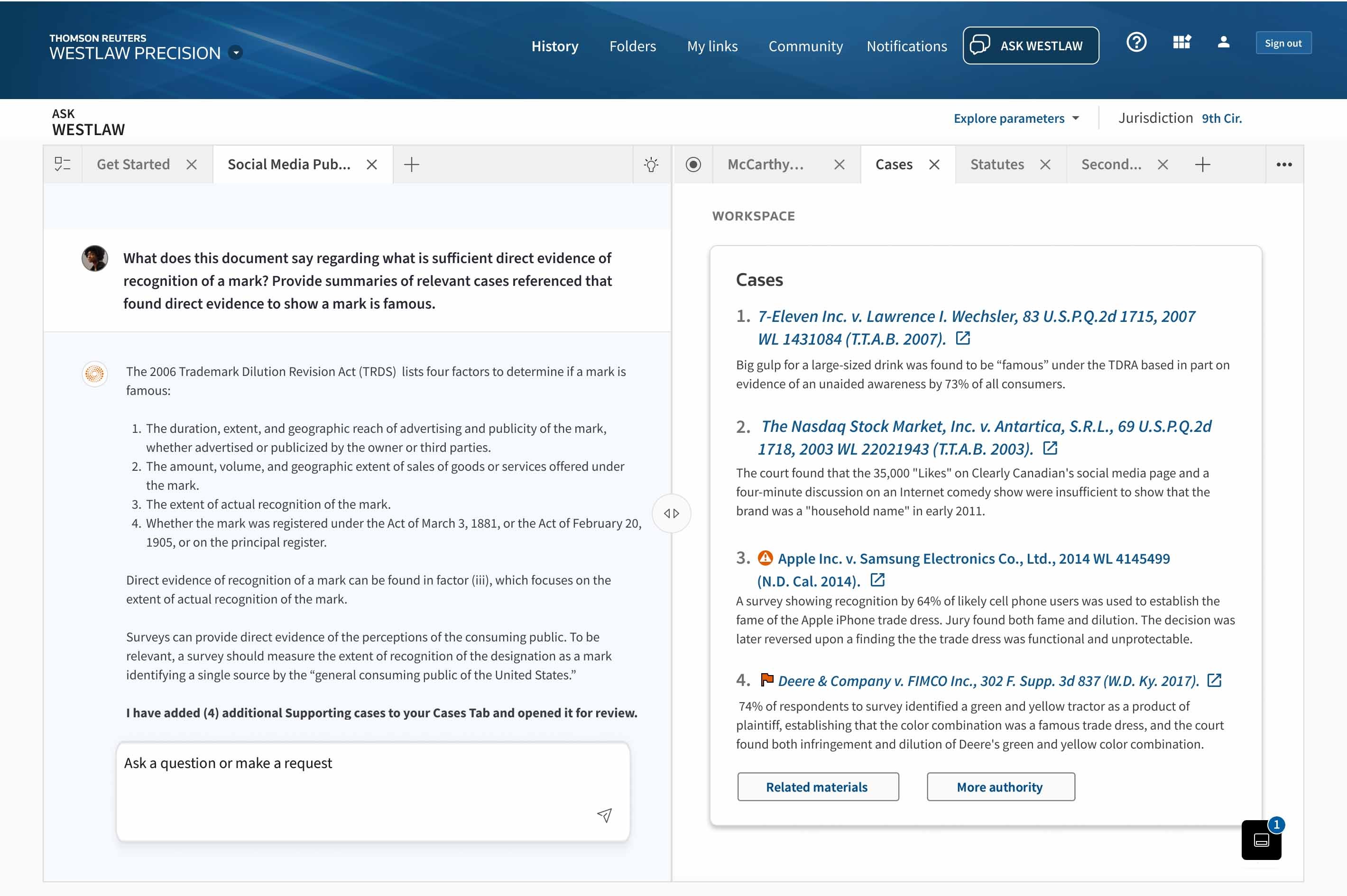 02:21
By combining Gen AI with everything you already know and trust about Westlaw — including industry-leading legal content, unmatched editorial enhancements, and over 150 years of legal industry expertise — you will soon be able to find the answers you need faster and easier than you ever thought possible.
Westlaw: A legacy of AI innovation
Did you know Westlaw has been leveraging artificial intelligence for over two decades? In fact, generative AI is just the most recent in a long list of industry-leading AI enhancements.
Westlaw is Natural (WIN) becomes the first commercially available search engine with probabilistic rank retrieval.

ResultsPlus, which uses AI to understand what researchers are looking for to serve up additional relevant materials, goes live in Westlaw.

Westlaw Next becomes the new standard for legal research by leveraging a wide array of AI capabilities.

Westlaw Edge launches with cutting-edge AI for advanced legal research and analytics.

Quick Check goes live in Westlaw Edge, allowing users to quickly analyze briefs and motions for potential weaknesses using AI.

Westlaw Precision, the most advanced legal research platform, is released.

Coming soon! - Generative AI comes to Westlaw Precision.
Talk to your rep about upgrading to Westlaw Precision
Complete this form and someone will reach out to schedule an appointment with your sales rep.
* Our services may be subject to usage restrictions to ensure responsive performance for all customers.