Westlaw Precision now has generative AI
With AI-Assisted Research on Westlaw Precision, simply ask a question in everyday language and get a relevant answer with links to trusted Westlaw authority in moments
Jumpstart your legal research with AI-Assisted Research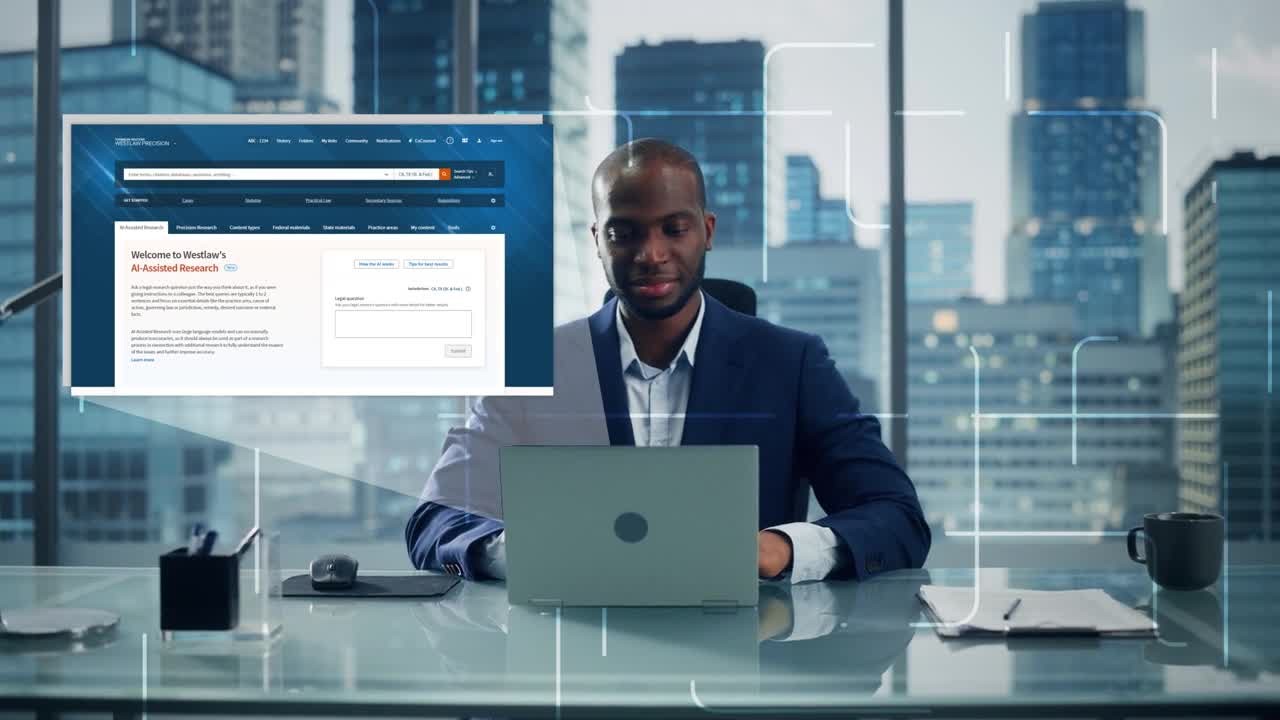 02:52
What do you get when you combine generative AI with Westlaw Precision's industry-leading legal content, unmatched editorial enhancements, and over 150 years of legal industry expertise? The answer: AI-Assisted Research. With AI-Assisted Research on Westlaw Precision, you can harness the power of generative AI — grounded in Westlaw's trusted content — to quickly get relevant answers to your legal research questions, allowing you to make more well-informed decisions for the direction of your legal research.
The ability to type a question, get an answer, and have all the supporting resources right underneath that answer so you can ensure it is supported by case law within Westlaw is very important. And I think it's proven to be a very effective and accurate way to get answers to complex legal questions.
Generative AI is just the beginning
Here are a few of the many other industry-leading tools you will only find on Westlaw Precision
Search and filter cases by fact pattern, legal issue, outcome, motion type, and more.
Quickly identify the specific point of law in a case that has been invalidated.
Easily build outlines while researching without ever needing to leave Westlaw Precision.
Quickly find related cases that have a pattern of being cited together — even if neither cites the other.
Request your free trial today
Experience AI-Assisted Research on Westlaw Precision for yourself