Thomson Reuters talks financial crime
Offering a 360 degree view on the latest in financial crime
News happens fast. Let Thomson Reuters summarize the biggest stories in financial crime for you.
The 24-hour news cycle feels impossible to keep up with. That's why we trust our vast network of thought-leaders to report back to us on the latest in financial crime. Each story will be covered with three episodes. Each episode will cover a different angle, giving you a 360 view of the story.
In September 2020, more than 2,500 documents from banks sent to the US authorities to report suspicious behavior were leaked to Buzzfeed News and shared with a group that brings together worldwide investigative journalists. FinCEN said the leak could impact US national security, compromise investigations, and threaten the safety of institutions and individuals who file the reports.
In our first series, consummate moderator, Gina Jurva, interviews three industry-experts to get their take on the FinCen Leaks.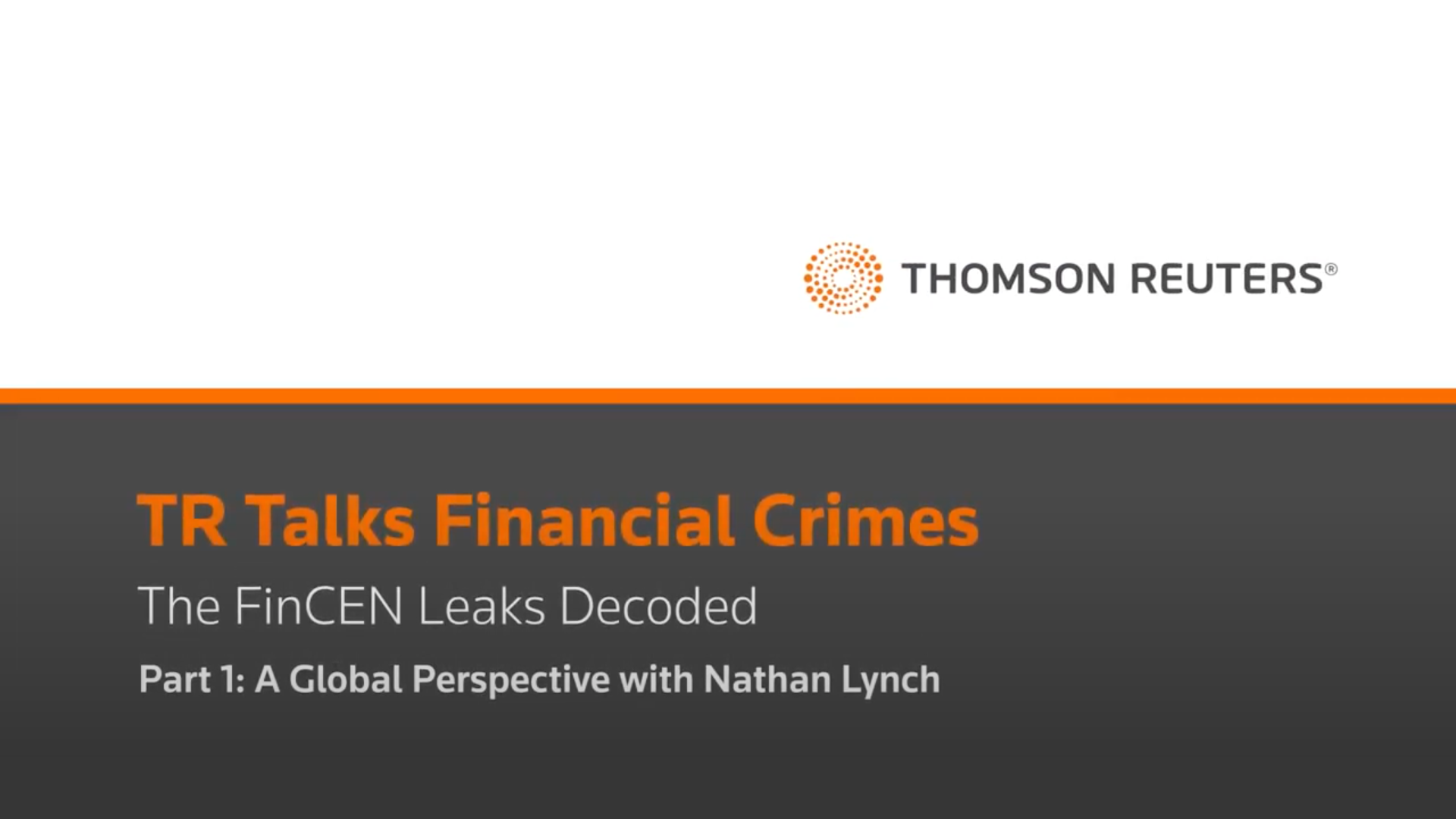 09:27
Episode 01: A global perspective with Nathan Lynch
The FinCEN leaks have had a global impact. Nathan Lynch provides his perspective from his position in the APAC.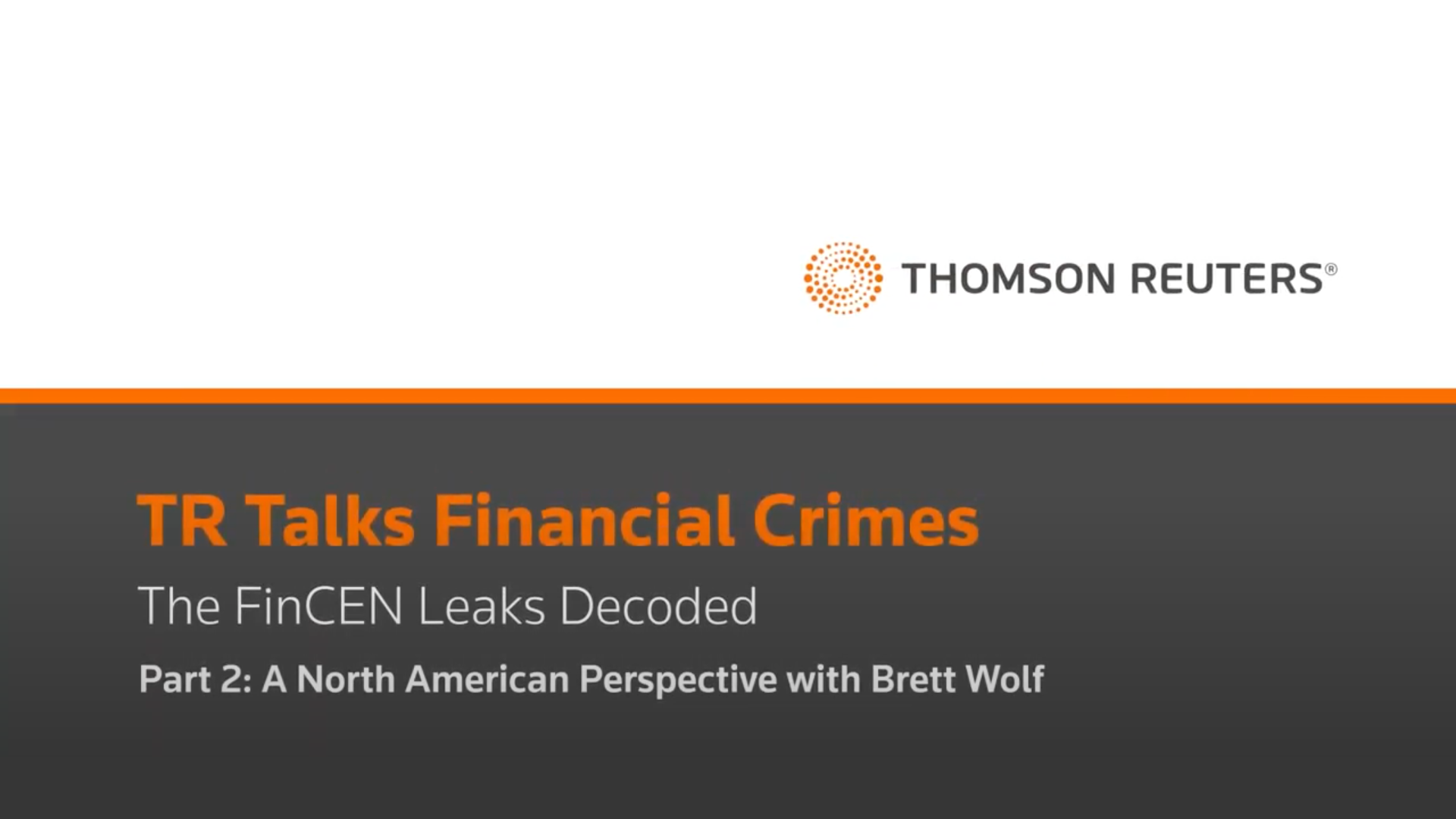 08:16
Episode 02: A North American Perspective with Brett Wolf
Brett Wolf zooms in on the implications of the FinCEN leaks in the US.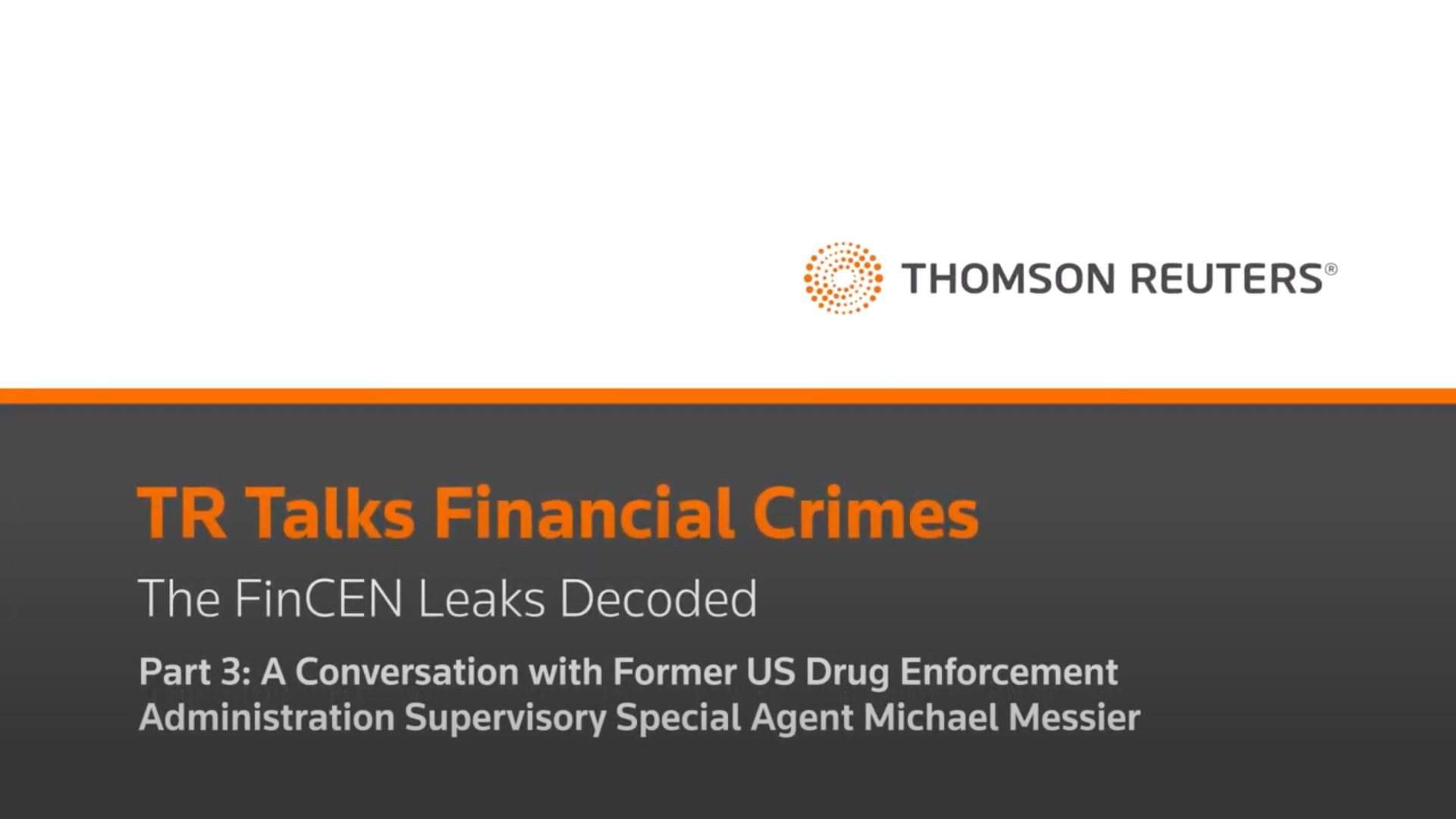 12:06
Episode 03: A conversation with Former US Drug Enforcement
Round out the conversation about the FinCEN leaks with a law enforcement perspective from Michael Messier.
---
Banking on Better Intelligence
Discover how to protect your organization from risk, increase the accuracy of your AML/KYC investigations and accelerate customer onboarding – all the while saving time and money