Built for judges. Essential for attorneys.
Your firm can get access to the same powerful tool that courts across the country will soon be able to leverage. With Quick Check Judicial you can gain an insider's look at the same analysis that a judge or law clerk will see when they review the briefs filed by you and your opposing counsel.
Upload multiple filings from a single matter to Quick Check Judicial to compare opposing counsel's filings against your own, strengthen your argument, and feel confident the court won't find an on-point case that you didn't.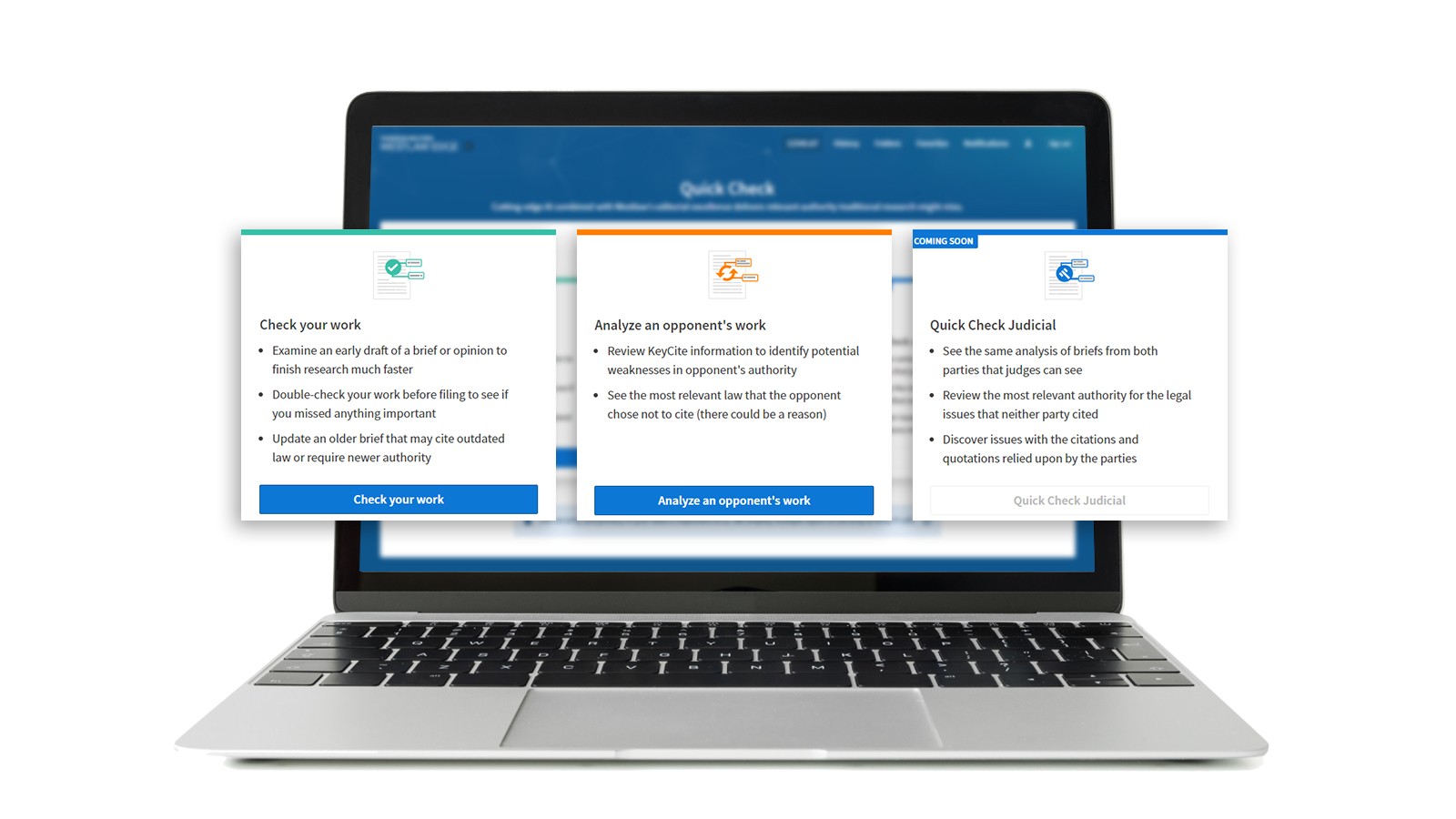 Analyze your brief with the same tool that courts will be using so you can feel more confident you haven't missed anything important
Check a drafted response or reply against documents that have already been filed to strengthen your argument
Quickly uncover weaknesses in your opponent's argument such as relevant cases they didn't cite, errors in case quotes, and bad law
Are you a court professional?
Find out how Quick Check Judicial can help your court save valuable time and gain stronger insights.
Unrivaled features set Quick Check apart

Quick Check securely analyzes your uploaded document to detect the legal issues covered. It then identifies highly relevant authority that traditional research may have missed.
Fully integrated with Westlaw Edge, Quick Check allows you to quickly verify citations using KeyCite and filter out the legal documents you've already viewed or saved to a folder.
View an at-a-glance report that displays the differences between case quotes in your uploaded document, and the cited case language on Westlaw Edge.