Quick Check
Intelligent document analysis on Westlaw Edge
Discover a new level of confidence
Powered by state-of-the-art AI, Westlaw Edge Quick Check securely analyzes your brief to suggest highly relevant authority that traditional research may have missed. Quick Check can be used to quality check a final draft, reveal weaknesses in an opponent's document, or refresh a past winning argument.
New! Quick Check Quotation Analysis
Reviewing your work and your opponent's work just got easier with Quick Check Quotation Analysis. Quotation Analysis is an at-a-glance report within Quick Check that displays the differences between case quotes in your uploaded document, and the cited case language on Westlaw Edge.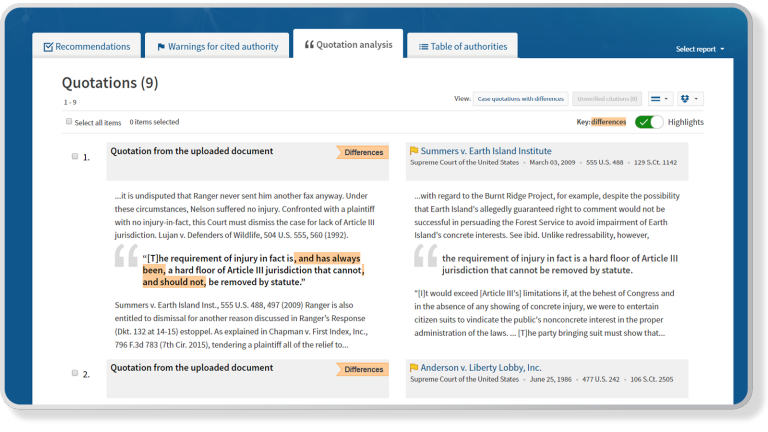 Verify quotation accuracy in your work faster than ever and reduce the risk of costly mistakes
Easily spot errors or omissions in your opponent's work and use them to your advantage
See crucial context around a cited quote, and jump into the quoted cases for additional context
See how Quick Check works
Once you securely upload your brief, Quick Check leverages state-of-the-art AI to examine the text, citations, and structure of your uploaded document to detect the legal issues covered. It then identifies recommendations that are highly relevant to the issues in the input document, but not otherwise cited.
Enabling more efficient research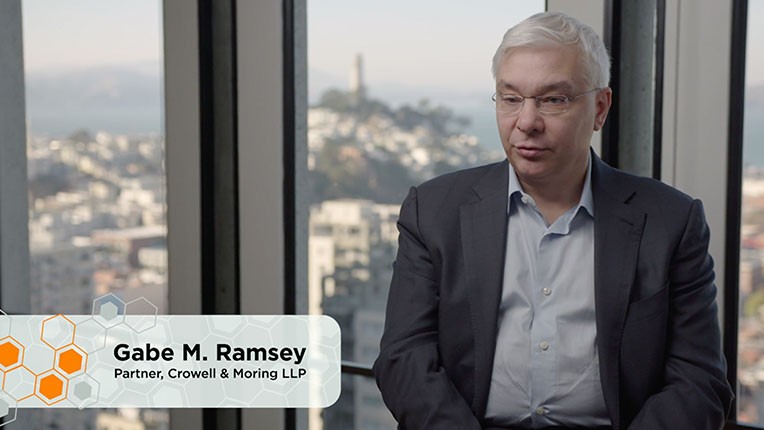 02:01
Hear from Gabe Ramsey about the benefits of Quick Check.
Using Westlaw Edge is a great way to make sure you're providing the best, highest quality, cost-efficient legal services that you can.
Advantages of intelligent document analysis
In just minutes, Quick Check reviews your brief to identify your legal issues and show you highly relevant authority that traditional research may have missed.
Fully integrated with Westlaw Edge, this tool allows you to quickly verify citations using KeyCite and filter out the legal documents you've already viewed or saved to a folder.
Review the quality of a completed legal document, improve an early draft, update a filing from a prior matter, evaluate a colleague's work product, or jumpstart the reply to a motion.
Analyze whether an opponent has cited an overruled case, and quickly see if the point of law impacts your matter. Also find cases that were relevant to your opponent's issues that they chose not to cite.