Statutes Compare and Regulations Compare - Westlaw Edge

Statutes Compare and Regulations Compare

 Now you can interpret statutes or federal regulations even faster
Be informed with Statutes Compare and Regulations Compare
Streamline your legal research with the ability to instantly see the most recent changes to a statute or federal regulation – and compare any two versions.
Save time by eliminating the need to go through session laws or Federal Register sections to see how a statute or CFR section has changed

Better understand the intent of changes to the law and whether the language has become more or less restrictive

Get coverage for all statutory content and federal regulations with versions
Discover the power of Statutes Compare and Regulations Compare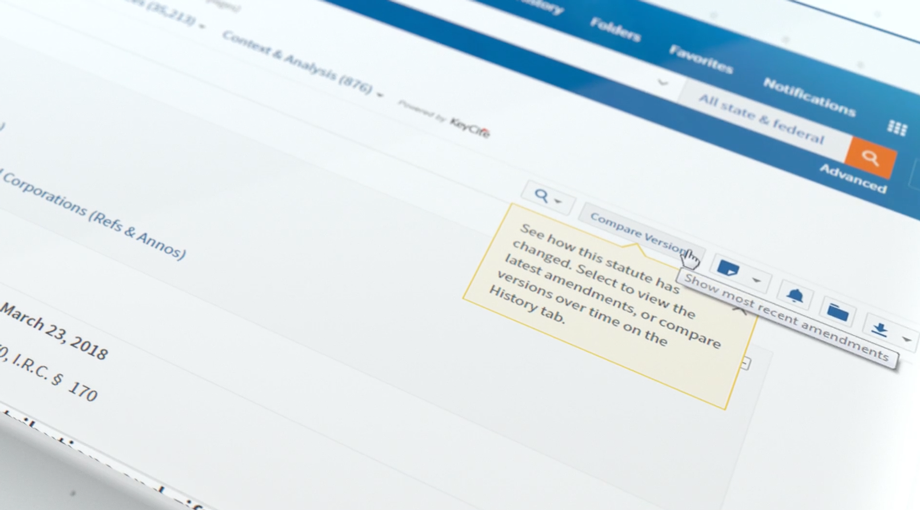 01:18
See how Statutes Compare and Regulations Compare can help you research more efficiently

Meet the new support team
Westlaw customers have always relied on the expertise of our bar-admitted Reference Attorneys to answer their legal research questions. Our Insight Attorney team builds upon that tradition of excellence, offering an elevated level of support exclusively for Westlaw Edge customers.

More on Statutes Compare and Regulations Compare