WestSearch Plus
The legal research engine of tomorrow, today
Get to the information you need with WestSearch Plus
The law is always evolving, growing, and becoming more complex. When searching for answers to legal questions, the quantity and complexity of the law can be a barrier, confronting you with too much information for one person to sift through.
An answer-based approach to legal research
WestSearch Plus utilizes the power of artificial intelligence, combined with the exclusive editorial enhancements that Westlaw has compiled for more than 100 years. It delivers responsive text to thousands of legal questions, helping you get to your answer quickly. Additionally, its sophisticated type-ahead provides relevant suggestions for your research as you begin typing.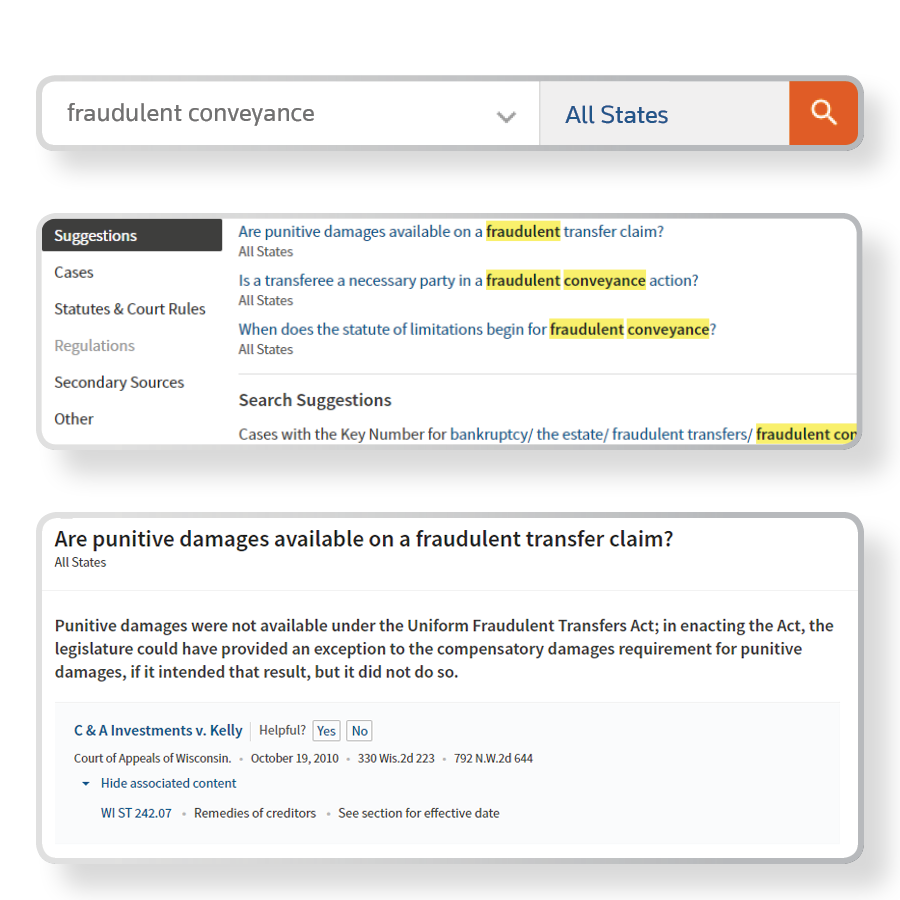 How WestSearch Plus works
Uncover additional questions and materials you may have otherwise missed. As you begin to type, relevant suggestions for your search will appear.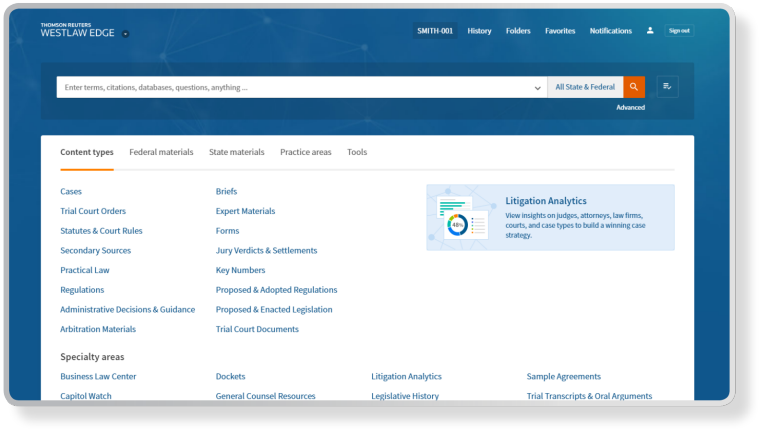 Find the most relevant content before diving into any results list. Now at the top of your result list you will see text that is responsive to your issue.
Be more responsive for your clients
When the information you need is served up, you can save time digging for the right answer. Provide insights, answers, and advice to your clients faster.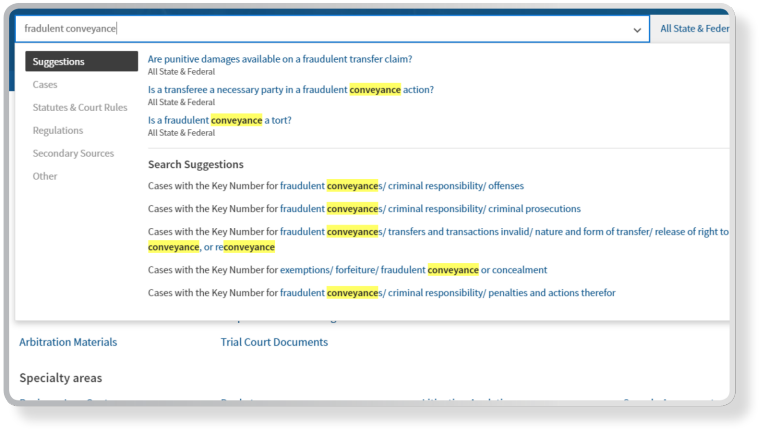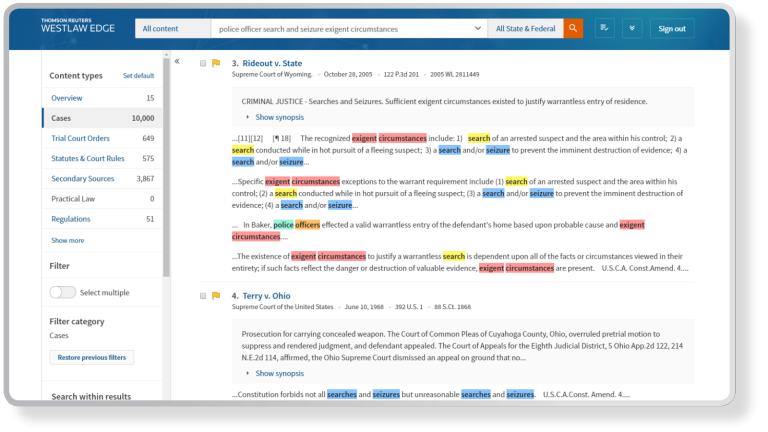 Confidently complete your legal research with the next generation of legal search. Have more time to focus on value-added and billable work items.