Everyday Heroes
You've protected businesses and communities, overcome challenges, and uncovered the truth — we want to hear your story
Tipping the balance back toward those doing good in the world
Every day you are called to tackle heroic tasks — from building safer communities and upholding justice to mitigating risk and uncovering fraud. The Everyday Heroes program was created to honor public service professionals, the important work they do, and their dedication to solving the most pressing challenges facing their communities.
Putting the puzzle pieces together
Some non-custodial parents go to great lengths to evade detection by the courts and avoid paying child support. When a child with complex medical issues required additional support, Samantha Eriks of the Lake County Prosecutor's Office, was the right person to piece together the parent's whereabouts and help the child get their much needed care.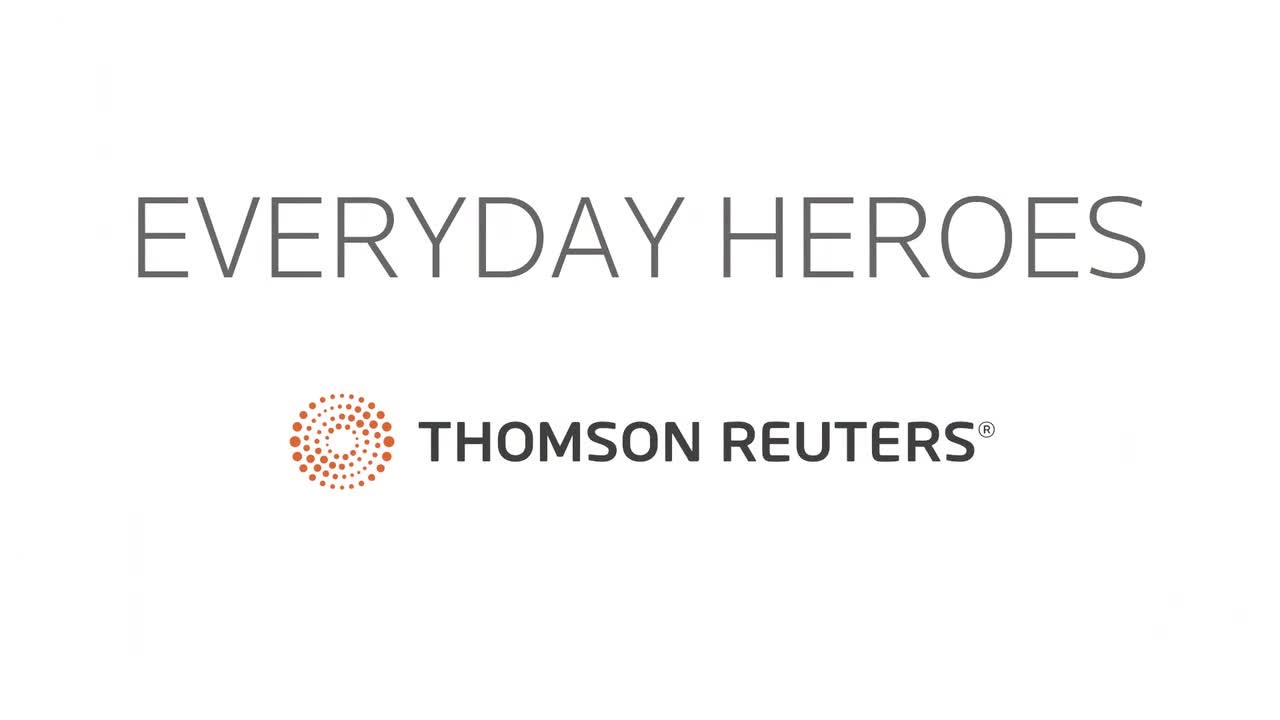 03:51
---
Meet others who have made a difference using Thomson Reuters Risk and Fraud Solutions
We want to hear how your work has helped protect and improve the communities you serve!
Please take a few minutes to fill out our form to help us understand your challenge and outcome. If your submission is chosen, we will contact you to develop the full story before we share it online. Thomson Reuters will also make a donation to a deserving charity on your behalf.

Check out how our Everyday Heroes have been empowered to meet the challenge of their mission — improving the lives of people they serve and making an impact for their community, organization, or society at large.
Frequently asked questions
Contest is open only to legal residents of the U.S. and D.C. who are 18 years of age and older at the time of entry.

The winners will select from the list of the following charities for their donation.

Success stories must be written in English and contain no more than 5,000 characters. Entries must not infringe any third-party rights and must not defame or invade publicity rights or the privacy of any person. Unintelligible or incomplete entries will be disqualified.

Potential winners in each practice area will be selected by a panel of judges comprising internal Thomson Reuters employees and external industry representatives. The winning entries will describe how using risk and fraud solutions from Thomson Reuters helped the Entrant make a difference in the world. Examples include building a safer community, upholding justice, mitigating risk, uncovering or preventing fraud, or breakthrough in an investigation.

A panel of Thomson Reuters employees and experts from the Corporate and Government industries will judge all eligible success stories received based on the contest judging criteria.

Potential winners will be selected and notified.
Share your story
Tell us how you've made a difference using Thomson Reuters Risk & Fraud Solutions
Thomson Reuters is not a consumer reporting agency and none of its services or the data contained therein constitute a 'consumer report' as such term is defined in the Federal Fair Credit Reporting Act (FCRA), 15 U.S.C. sec. 1681 et seq. The data provided to you may not be used as a factor in consumer debt collection decisioning, establishing a consumer's eligibility for credit, insurance, employment, government benefits, or housing, or for any other purpose authorized under the FCRA. By accessing one of our services, you agree not to use the service or data for any purpose authorized under the FCRA or in relation to taking an adverse action relating to a consumer application.