It's late, and Mark receives his latest assignment—conducting due diligence on a potential merger's target company. One task is to search for any change of control provisions within the target's enormous stack of documents.
From his desk, he searches for all change of control provisions in all uploaded documents, asks for a summary of these provisions, and receives, in seconds, a thorough analysis with all of the requested language copied and annotated.
Document Intelligence product demo showing a bulk review of assignment and change of control clauses.
This scenario is not a lawyer's dream while buried in paperwork. It's now a working reality for a growing number of firms using Document Intelligence.
For so many others, this remains a grueling job that requires going through every single contract, looking for the provision, then copying and pasting the relevant language into a summary document (which they will later have to clean up and organize).
Tick off tasks in your checklist for M&A due diligence and do this over and over again, for thousands of documents. The process could take weeks, and, over time, could lead to lawyer burnout.
Now, however, any lawyer could complete their task in the time it takes to drink a cup of coffee by adopting M&A due diligence software at their firm.
Jump to:
What is M&A due diligence software?
What kind of technology is used in M&A due diligence software?
M&A due diligence features that every lawyer needs
Document Intelligence customer reviews
What is M&A due diligence software?

Due diligence software changes everything. It fully automates the diligence process:
from uploading documents;
to analysis and classification of all relevant data;
to producing charts and summaries.
If, for example, a lawyer needs to search a seller's documents for all non-compete employee agreements, the software will enable them to do so at a level of speed and efficiency that's been unachievable before now.
Not so long ago, M&A due diligence entailed lawyers sifting through literal piles of paper to assess a seller's operations. And despite the widespread move to digitalization in the 2010s, diligence still required lawyers to perform time-consuming analyses, if now in a virtual deal room.
While there were fewer physical documents, the time spent analyzing them wasn't greatly reduced from the paper days. Each document had to be read, quickly scanned for any relevant information, and lawyers hoped they didn't miss anything vital.
What kind of technology is used in M&A due diligence?
Artificial intelligence processes are the heart of M&A due diligence software. This innovative and ever-developing technology brings a new level of speed, accuracy, and depth of diligence review to the process.
End users conducting diligence with AI will enter their search parameters. The system will employ these parameters, using an automated process of documentation and analysis for every specific query.
So, for instance, a user may request their system to search and rank the seller's vendor contracts by:
date
duration
amount
type of service
or by any other organizing factor
The system typically fulfills all these requests within seconds and generates a list of all relevant contracts.
M&A due diligence features that every lawyer needs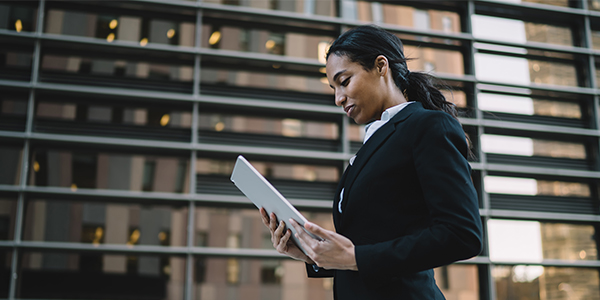 Document Intelligence, a powerful AI-driven due diligence review tool, is one way for law firms to upgrade their diligence processes: to make them less time-consuming yet more valuable to the client.
Cost-efficiency with more of your client's spend potential
Drawing on the power of AI within Document Intelligence, lawyers are able to:
Classify,
Extract information from,
and analyze documents at a deeper, forensic level of detail.
They can do this at no extra cost to the client. In fact, AI systems will likely enable a law firm to lower costs and charge clients less, in the hopes of gaining a greater share of client spend.
With Document Intelligence, there are no more trade-offs to be made. Instead, there are improvements to be found on every front: speed of diligence, accuracy of diligence findings, and cost of execution.
Accelerated document review
Clients need answers fast. Document Intelligence gets them.
In a flash it analyzes, categorizes, and extracts all pertinent information from documents, even if the total volume is in the tens of thousands.
Scanning each document, Document Intelligence will quickly break it down, essentially turning the document into a searchable data set.
It then notes and copies any critical clauses that the user is looking for.
Pre-built AI models
Document Intelligence's AI models are expertly developed by Practical Law attorney-editors. They're domain specific, and continuously maintained—with no upkeep required by the user.
Pinpoint risks
Document Intelligence, with its deep, expansive ability to analyze documents at a granular level, elevates a law firm's ability to pinpoint risks.
Red-flag issues like an incomplete trademark application process or a potentially costly litigation could be buried in paperwork and missed in a review of a document hoard.
They are now easily findable and accessible.
Document Intelligence customer reviews
"Using Thomson Reuters Document Intelligence, we've saved hundreds of hours that would be necessary for manual review. It was incredibly helpful and, frankly, turned an otherwise impossible task into something that was quite manageable."

---
"What would easily take 20-25 days, my team can now knock out in just a few days."

---

"Whenever you can uncover the most important details in a matter of seconds, that's very powerful. We don't know if we've really, truly been able to quantify it."

---

"Being acquisition heavy, we needed to standardize the way we collect data from sellers…Thomson Reuters Document Intelligence is becoming a very valuable partner in the process of helping us extract impactful data that the seller may not have thought was important."
Request a free demo and watch a free webcast about Document Intelligence to see how manual M&A due diligence document review can be a thing of the past.
More value-added use cases
The lawyer using AI is able to tick off their M&A due diligence checklist quickly.
| | |
| --- | --- |
| → Change of control provisions | → Intellectual property holdings |
| → Ongoing litigation | → Employee and vendor contracts |
| → Document sets are scanned and reviewed within minutes | → Run multiple, more nuanced searches on a particular document set |
After this, the lawyer has a set of essential information about the seller's operations that will add value to the deal process. They'll be able to better advise lawyers conducting the negotiation as to the seller's biggest red flags.
If the system has picked up anything unexpected, such as a potential litigation or an employee contract that could spell trouble in a post-merger company, the lawyer can summarize these concerns in an easy-to-access manner, such as a chart or a bullet-point summary. In turn deal lawyers can quickly incorporate this new information in their negotiations and perhaps use it to help push for greater deal protections or even a reduction in deal price.
By transforming what had been a time-consuming and often draining task into a value-added enterprise, Document Intelligence enables junior lawyers to contribute in valuable ways to a deal negotiation, and enhance their work experience. It's a transformative process that has only just begun.
---
Chris O'Leary is a freelance writer and editor based in western Massachusetts. He is the managing editor of Thomson Reuters "The M&A Lawyer" and "Wall Street Lawyer," and
is also the author of two books on popular music.
Raees Nakhuda joined Thomson Reuters in October 2021 and is the head of Mergers & Acquisition for the General Counsel's Office. Prior to joining Thomson Reuters, Raees was a senior associate in the Corporate and Securities group at Blake, Cassels & Graydon LLP, where his practice focused primarily on international and domestic capital market transactions, including public and private financings and mergers and acquisitions. Raees holds a Juris Doctor degree from the University of Toronto and a Bachelor's of Business Administration degree, with a specialization in Finance, from the Schulich School of Business at York University.
Facebook
Twitter
Linkedin