Legal workflow management
Panoramic

Thomson Reuters Panoramic enables you to plan, manage, and execute legal matters with data-driven confidence

Connect the business and practice of law
Panoramic is a unique workflow solution that enables you to plan, manage, and execute legal matters with data-driven confidence. As a cloud-based platform, it uses the Thomson Reuters Elite open integration framework to enable secure connections to on-premises systems.
Built on the solid foundations of Thomson Reuters Practical Law and 3E from Thomson Reuters Elite, Panoramic provides a truly integrated and holistic approach to matter management.
No other tool on the market pairs the depth of content provided through Practical Law-drafted Thomson Reuters Matter Maps with the budget-to-actuals data from 3E.

Built by firms like yours
Panoramic is built to meet the specific workflow needs of today's firms. A robust customer partnership program supports its ideation and development from several co-design partners.
We received valuable feedback on features, user experience, and content from 22 innovation advisors and 10 beta customers with more than 100 participants, including litigation and corporate lawyers, LPM professionals, and C-suite professionals.
Features that make a difference
Make informed scoping and pricing decisions and ensure you and your clients' expectations remain aligned throughout the matter.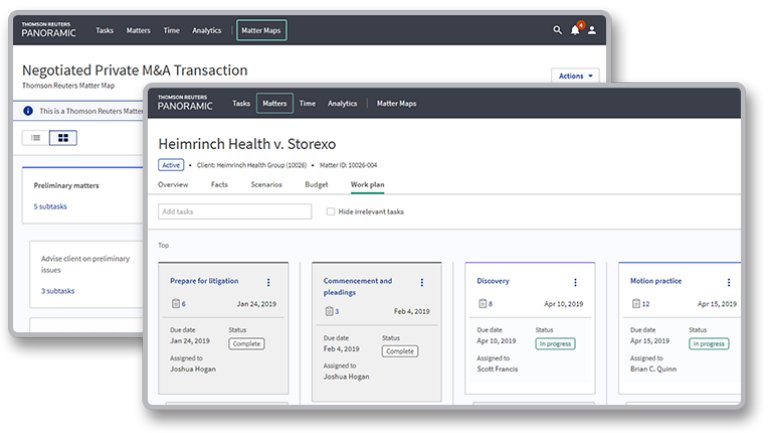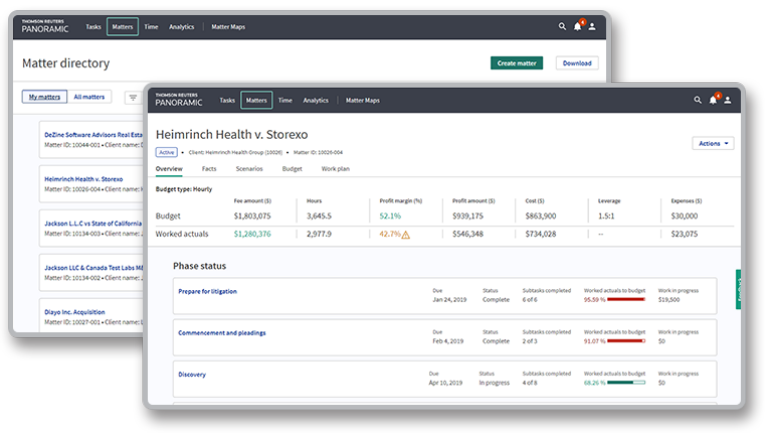 Improve profitability, delegate and prioritize work, stay on top of matters, and drive consistent outcomes with task assignment and management dashboards.

Ensure your team executes a matter using best-in-class guidance with customizable and dynamic Matter Maps containing links to model documents and practice guides from Practical Law.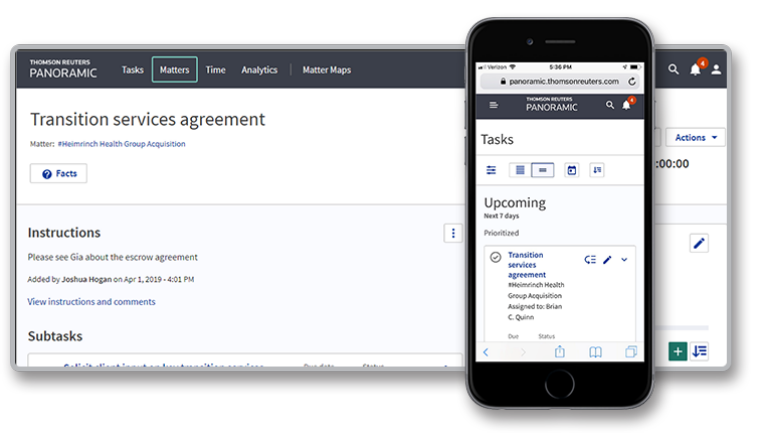 Transform the way you work
Join experts from Thomson Reuters for an in-depth look at Panoramic, a game-changing solution for today's law firms.
More on project management and Panoramic

Experience Panoramic
See how Thomson Reuters Panoramic enables you to plan, manage, and execute legal matters with confidence