Legal workflow management
Panoramic

Thomson Reuters Panoramic enables you to plan, manage, and execute legal matters with data-driven confidence

Connect the business and practice of law
Panoramic is a unique workflow solution that enables you to plan, manage, and execute legal matters with data-driven confidence. As a cloud-based platform, it uses the Thomson Reuters Elite open integration framework to enable secure connections to on-premises systems.
Built on the solid foundations of Thomson Reuters Practical Law and 3E from Thomson Reuters Elite, Panoramic provides a truly integrated and holistic approach to matter management.
No other tool on the market pairs the depth of content provided through Practical Law-drafted Thomson Reuters Matter Maps with the budget-to-actuals data from 3E.

Gain legal workflow management firm-wide
Plan profitably with embedded guidance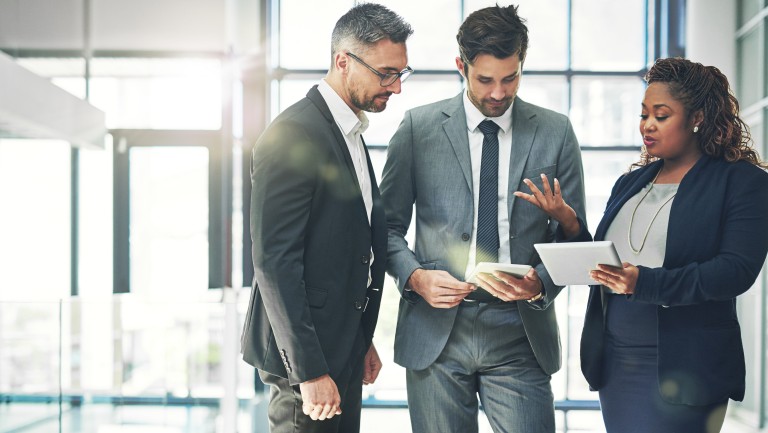 We incorporate Practical Law resources for new task-specific guidance to execute on daily work.
No more lost hours spent on reconstructing activities
Ensure time reports are submitted promptly and accurately to avoid missing hours
No more risk of write-downs caused by incomplete or unclear task descriptions
Manage confidently with dynamic workflow insights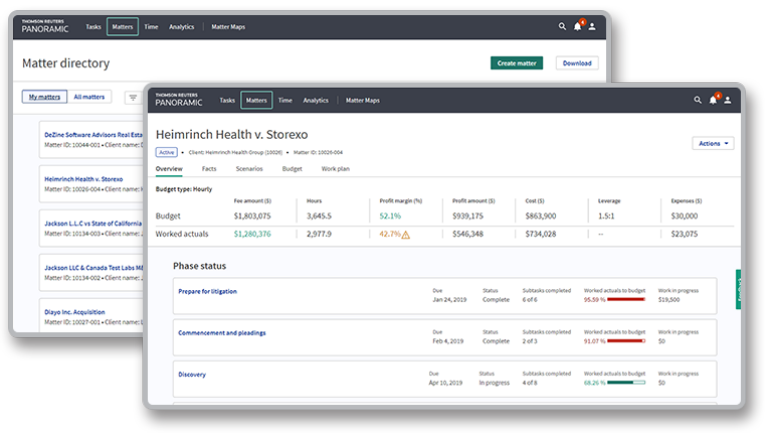 Our dashboards use custom matter maps to create a dynamic workflow, enabling you to plan your work more accurately and intuitively.
Scale partner expertise and delegate tasks most strategically
Attain full status update on matters
Spot and mitigate risk to avoid write-offs and wasted billable hours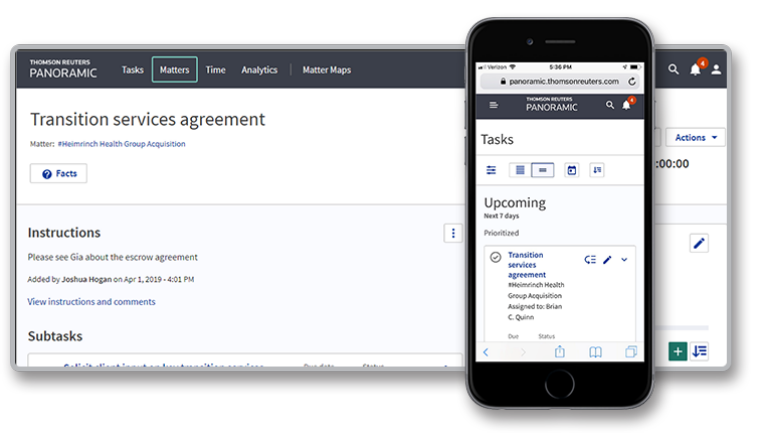 Easily forecast a matter for profitability and track progress in real-time to create new data that we serve up as analytics and insights for your internal review.
Clearly explain to clients the scope of the engagement and the chosen strategy
Compare new matters to similar past matters to avoid scoping from scratch
Eliminate the variability of guesswork for new matters
Built by firms like yours
Panoramic is built to meet the specific workflow needs of today's firms. A robust customer partnership program supports its ideation and development from several co-design partners. We received valuable feedback on features, user experience, and content from 22 innovation advisors and 10 beta customers with more than 100 participants, including litigation and corporate lawyers, LPM professionals, and C-suite professionals.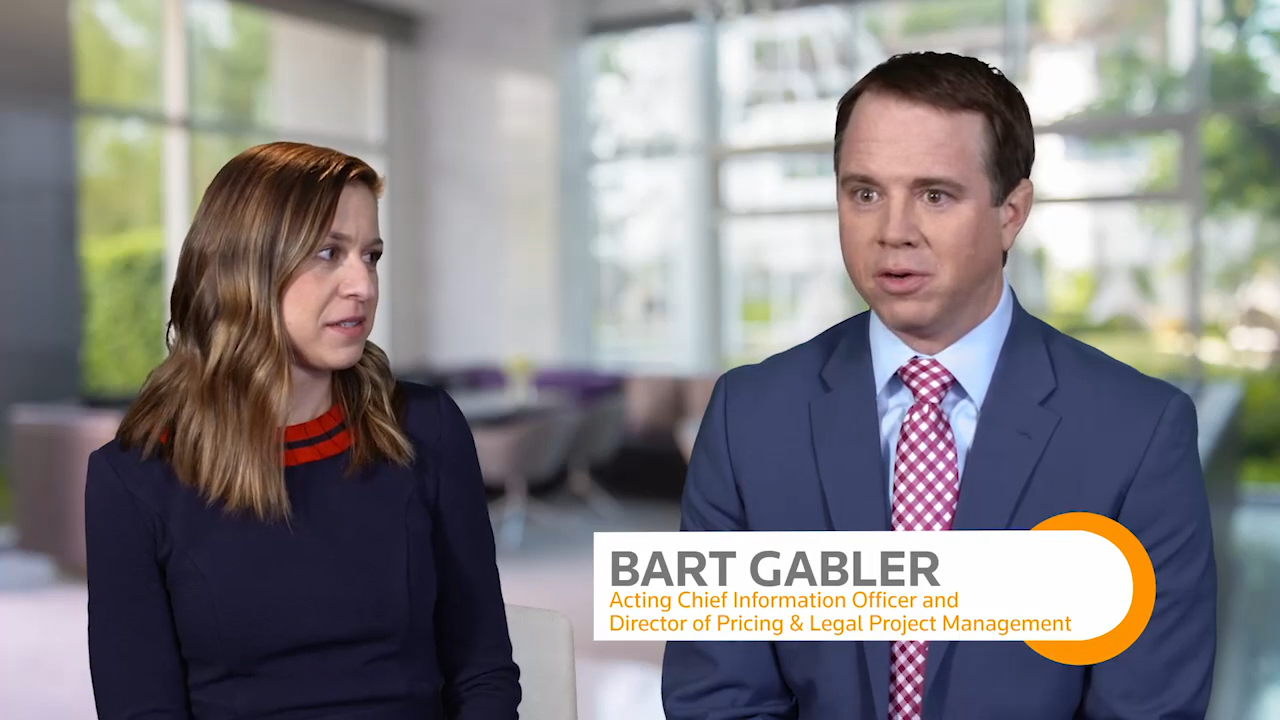 01:54
Panoramic lets you start at a 50,000-foot level to understand the whole of a matter and get down to a distinct task.
Developed with lawyers in mind
Help with all aspects of practicing law
"The goal for law firms is to provide high-quality efficient legal services to their clients and also to keep their lawyers happy…"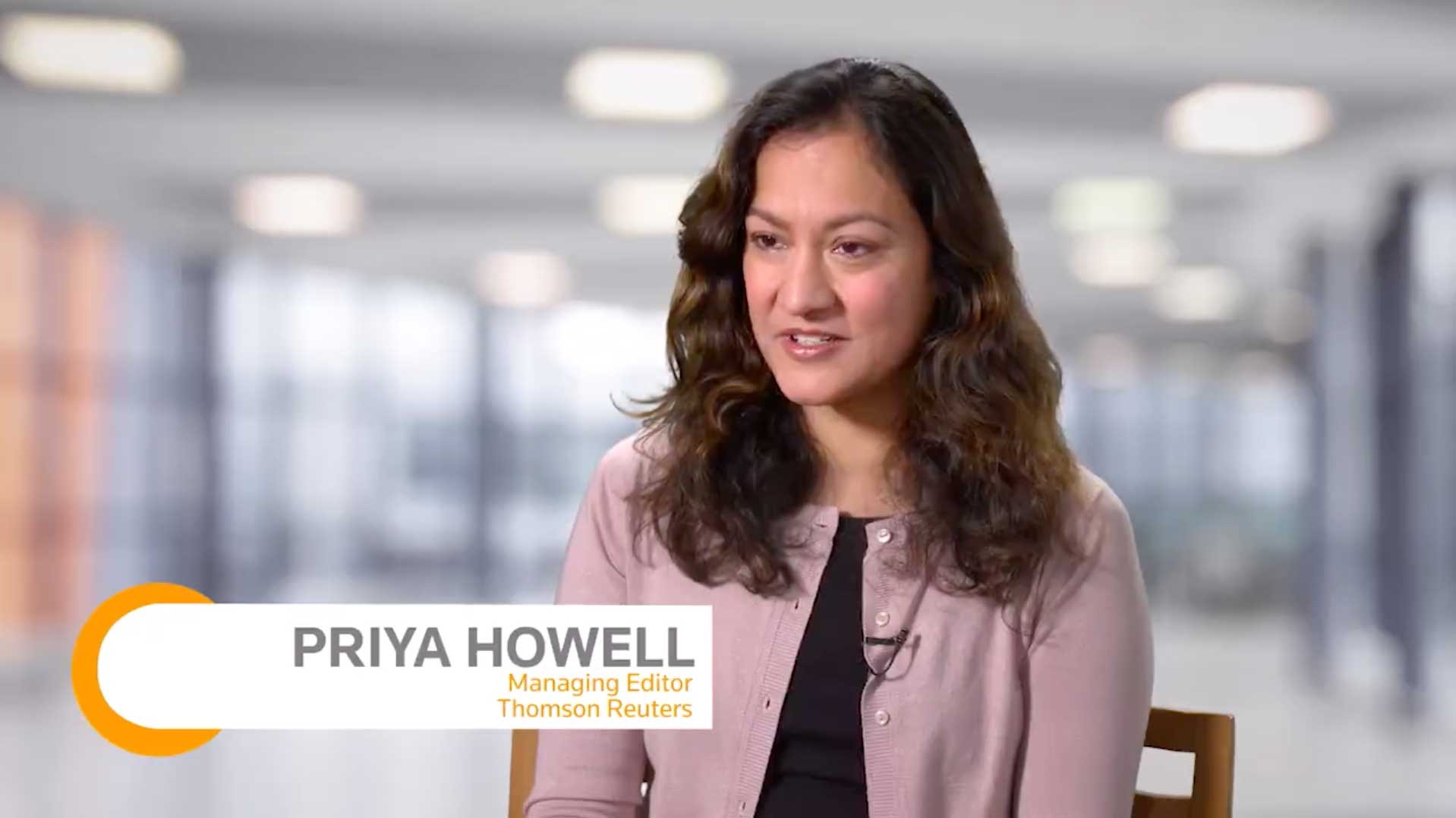 01:00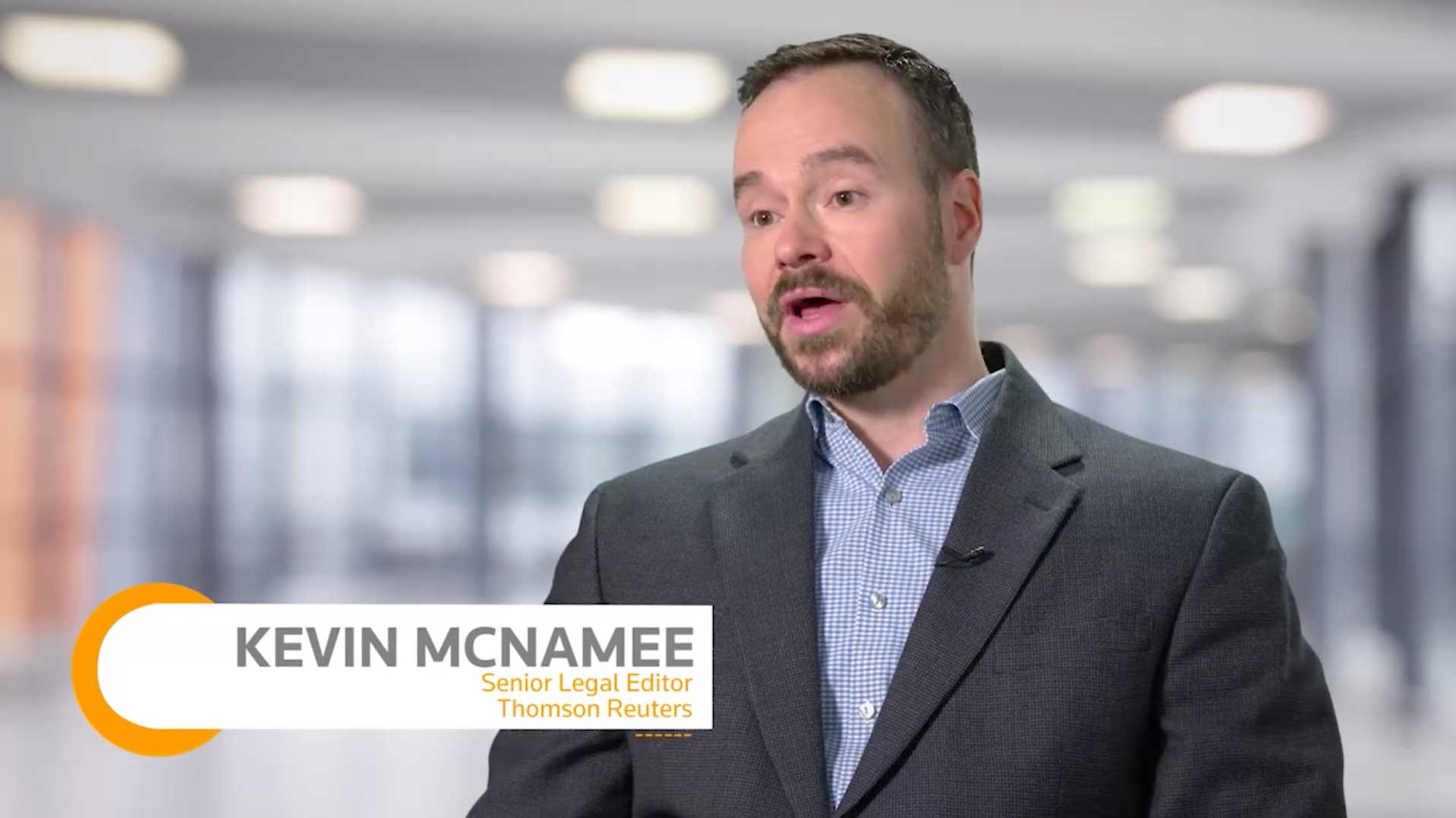 01:00
Deliver legal services faster
"Law firms of the present are already under pressure from clients to deliver legal services faster, cheaper and more efficiently so Panoramic delivers on those client demands."
More on project management and Panoramic

Experience Panoramic
See how Thomson Reuters Panoramic enables you to plan, manage, and execute legal matters with confidence