Do your best work in less time with Westlaw Edge
See how law firms across the U.S. are using Westlaw Edge to save time
Discover the secret to producing your best work in less time
Thousands of legal professionals just like you have already discovered the secret to saving time on legal research without sacrificing quality. Meet Westlaw Edge—the most intelligent legal research service on the market. Westlaw Edge builds upon the Westlaw you know by adding the next generation of legal search, intelligent document analysis, integrated litigation analytics, the most powerful citator, and more so you can spend less time on legal research and more time focusing on your clients.
Spend less time researching without sacrificing accuracy
Put clients first while saving time and money
---
Legal professionals know better than anyone that time is money. But all too often, attorneys end up putting in extra hours they don't bill clients for. Westlaw Edge helps you get that time back so you can focus on other things.
---
Part of putting our clients first is to be as efficient as possible in our research, to keep bills down, and to make sure that we're getting the most comprehensive research. Westlaw Edge allows us to do that.
Answer client questions faster
---
The reputation of your firm depends not just on the results you produce but also on the relationships you develop with your clients. Westlaw Edge can help you answer their questions faster with the highest degree of accuracy and that leads to increased client satisfaction.
---
If a client contacts me and needs a quick answer, I can provide it more efficiently using Westlaw Edge.
---
Even if you aren't a procrastinator by nature, you've probably brushed up against a deadline in the past in an effort to ensure you are submitting the best possible argument. But with Quick Check on Westlaw Edge, you can ensure you are submitting your best work without having to put in long hours.
---
Legal research can be never ending. You could spend days, hours, months of research to verify that you found all the relevant cases on a certain issue. But Quick Check helps to streamline the research process while still doing great work.

See why Yukevich | Cavanaugh uses Westlaw Edge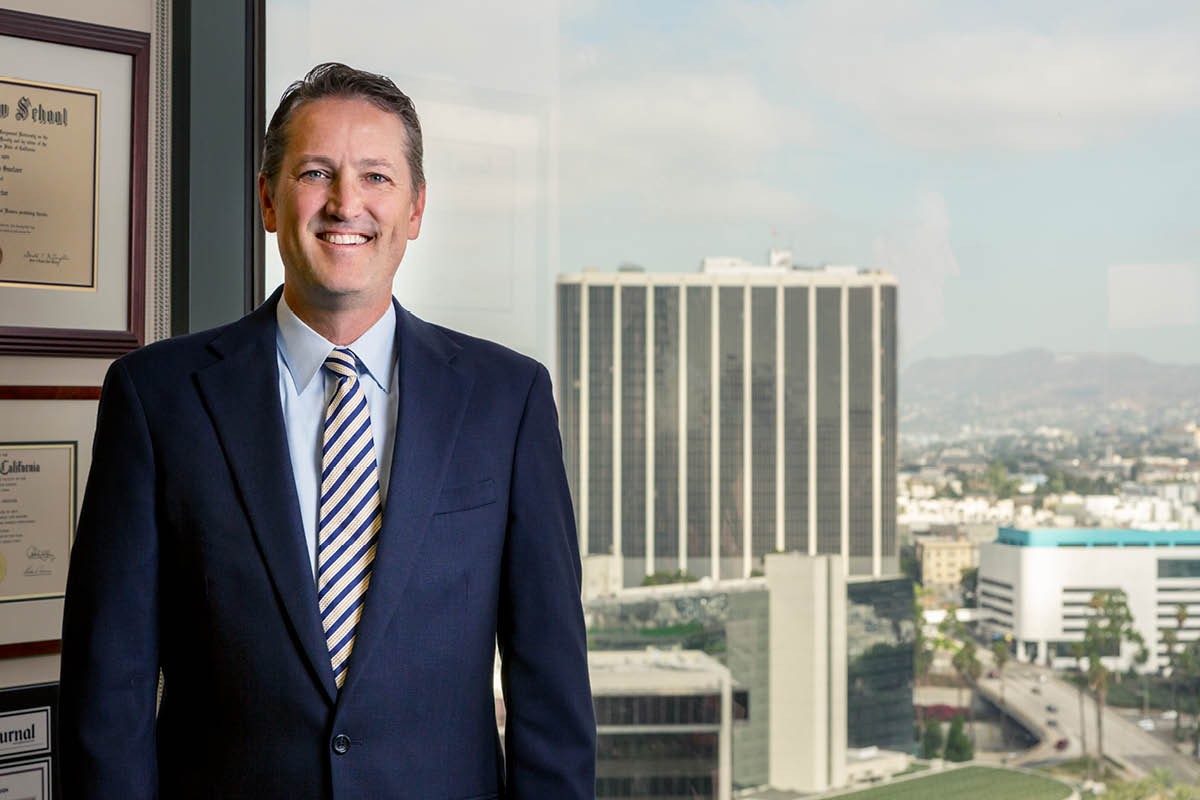 02:59
Unrivaled features set Westlaw Edge apart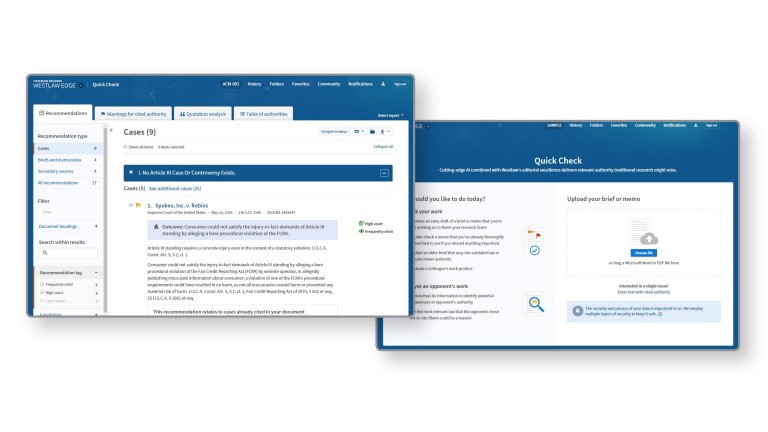 Upload your brief to find highly relevant authority that traditional research may have missed.
Gain data-driven insights on judges, courts, attorneys, law firms, and case types.
Warns when a point of law has been implicitly undermined.
Quickly compare any two statutes or regulations to see how they have changed.
Quickly address thousands of legal topics without needing to drill into a results list.
Access the best possible legal information, faster and more intuitively than ever
---
Westlaw Edge combines advanced AI technology with decades of data and human expertise to give you the context needed to gain new insights.
Westlaw Edge enables you to spend less time on legal research, without compromising comprehensiveness or accuracy.
Westlaw Edge provides the most up-to-date information so you can be confident that you are citing the most current authority.
See how you can use Westlaw Edge to gain an advantage
Take the next step today, request a free trial