Be more strategic & confident with better insights
See how law firms across the U.S. are using Westlaw Edge to produce their best work
Discover the secret to better insights
Thousands of attorneys just like you are already using the information available on Westlaw Edge to gain an advantage in and out of court. Westlaw Edge builds upon the Westlaw you know by adding the next generation of legal search, intelligent document analysis, integrated litigation analytics, the most powerful citator, and more so you can get the insights you need to succeed.
Get the data you need to gain new insights
Know what you're up against
---
Litigation Analytics on Westlaw Edge provides data-driven insights on judges, courts, attorneys, law firms, and case types across the broadest coverage of state and federal court dockets in the industry so you have the best information at your fingertips to make informed decisions.
---
I go to Litigation Analytics every single time to see which cases the judges rule on and why and try to incorporate that into every brief that I do.
Stay a step ahead of the competition
---
You can use Quick Check on Westlaw Edge not only to ensure you are citing the most relevant authority for your brief, but also to see what relevant cases your opponent may have left out of their brief.
---
Quick Check is a roadmap from the very beginning. It allows me to see what the other side is doing, and what they're not showing me.
Get an information advantage
---
Westlaw Edge was built to help you easily access detailed insights that previously required significant time and resources to compile. Having that information readily available means you can build your strongest case in less time.
---
You know, the biggest advantage that we have in litigation is to have an information advantage. Westlaw Edge provides that.

See why Yukevich | Cavanaugh uses Westlaw Edge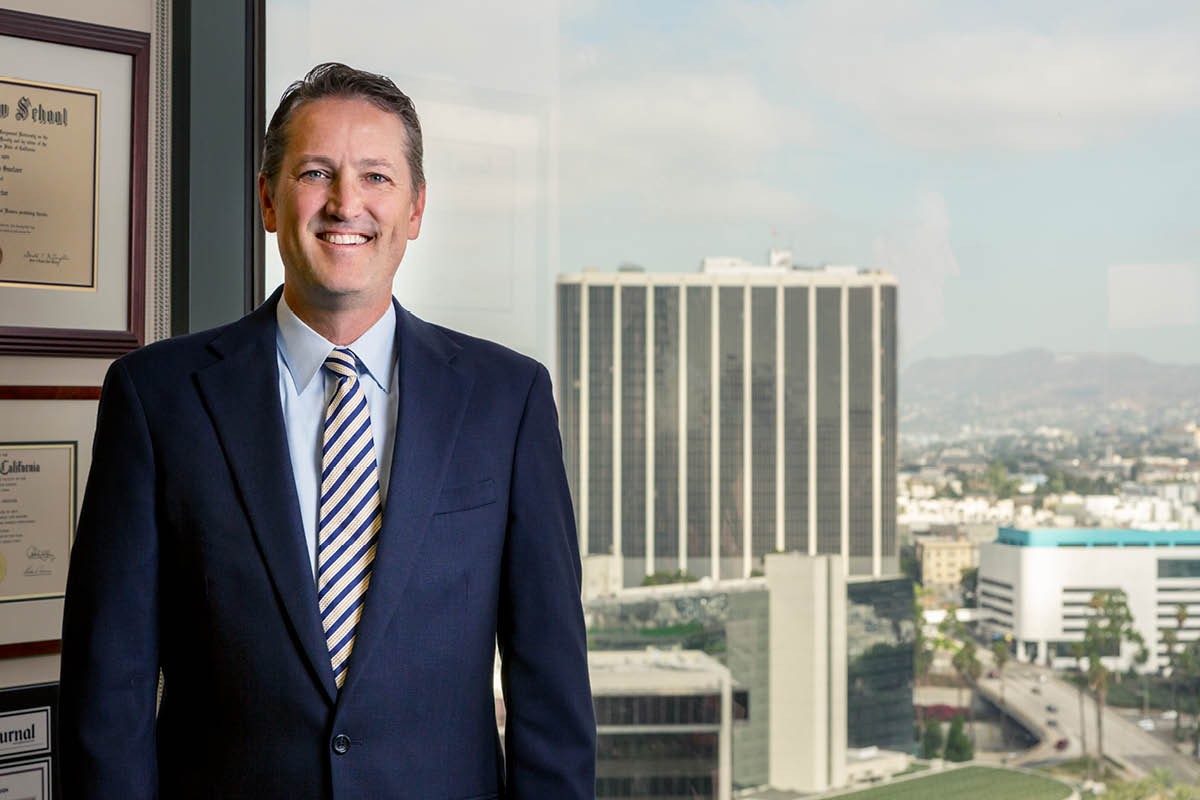 02:59
Unrivaled features set Westlaw Edge apart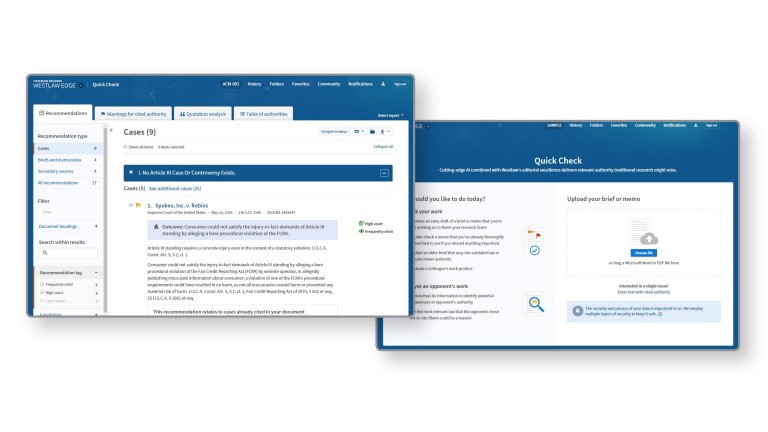 Upload your brief to find highly relevant authority that traditional research may have missed.
Gain data-driven insights on judges, courts, attorneys, law firms, and case types.
Warns when a point of law has been implicitly undermined.
Quickly compare any two statutes or regulations to see how they have changed.
Quickly address thousands of legal topics without needing to drill into a results list.
Access the best possible legal information, faster and more intuitively than ever
---
Westlaw Edge combines advanced AI technology with decades of data and human expertise to give you the context needed to gain new insights.
Westlaw Edge enables you to spend less time on legal research, without compromising comprehensiveness or accuracy.
Westlaw Edge provides the most up-to-date information so you can be confident that you are citing the most current authority.
See how you can use Westlaw Edge to gain an advantage
Take the next step today, request a free trial