How firms ended 2020 with Record Profits
How Law Firms Managed to End 2020 with Record Profit Growth
Live event hosted 2/24/2021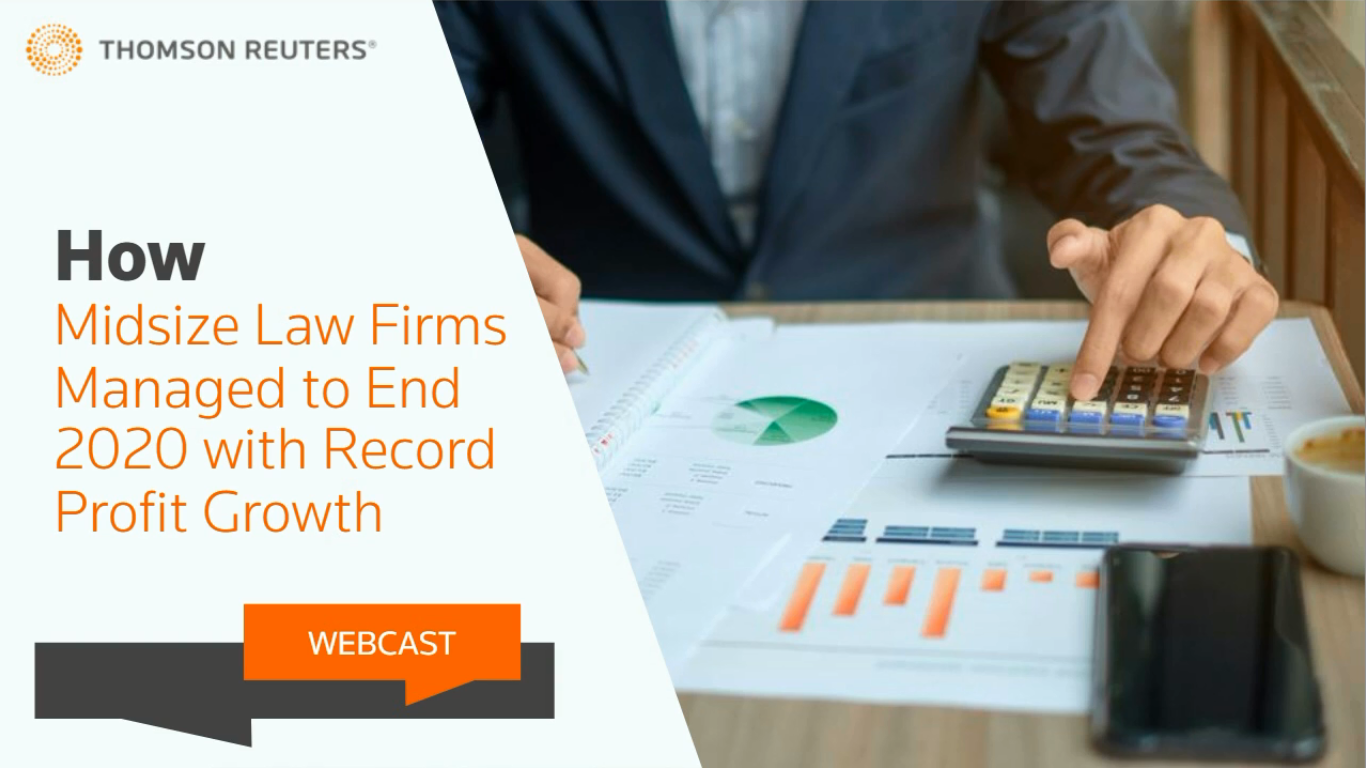 01:01:18
Through 2020, savvy firms were able to turn a 3% decline in overall demand into a nearly 15% year-over-year growth in profits through sound financial management. This webcast explores how firms navigated the challenging 2020 landscape and how to continue to lead into 2021 profitably.
2020 legal market performance overview
Financial management strategies that led to record firm profits
What to expect in 2021 and how firm leaders can navigate
Jordan Schuetzle
Director Proposition Strategy and Market Development
Thomson Reuters

Jordan is responsible for ensuring that Thomson Reuters strategy serves the needs of midsize law firms. Before joining Thomson Reuters, he practiced corporate, real estate, and securities law for eight years, and also served as general counsel for an international investment firm.

He regularly leads CLE sessions for attorneys and was an adjunct assistant professor for years. Jordan passionately follows new technology and regulatory trends affecting the legal industry and the practice of law.

Bill Josten
Strategic Content Manager for the Thomson Reuters Legal Executive Institute
Thomson Reuters


Bill consults with law firms nationally on issues related to law firm profitability, pricing, and cost recovery. In previous roles with Thomson Reuters, Bill worked in account management with several large law firms and as a Reference Attorney. Prior to joining Thomson Reuters, he was an attorney in private practice, an adjunct professor at the University of St. Thomas School of Law, and a clerk at the Minnesota Court of Appeals.
Explore the Cloud
3E Cloud delivers the first Software as a Service enterprise financial and practice management solution for law firms