The CLEAR advantage keeps you ahead of insurance fraud investigations mistakes
By definition, insurance companies protect from risk. But how can insurance companies protect themselves from the inherent risks of the business? Insurance professionals are likely familiar with one very real risk: fraud by the customers.
The threat of insurance fraud is very real, with the industry losing an estimated $80 billion per year.
What's more, many companies report insurance fraud costs them up to 20 percent of their total claims volume, and around 60 percent of companies predict an increase in fraud in the future. What's worse, a third of insurance companies say they aren't sufficiently protected against fraud.
Public attitudes about insurance fraud aren't likely to put companies at ease, either: 10 percent of Americans believe "insurance fraud doesn't hurt anyone."
While there may not be a "silver bullet" to eliminating fraud, companies can best protect themselves by having access to the most comprehensive and up-to-date information about their customers, both current and prospective.
Thomson Reuters CLEAR offers insurers the ability to search millions of current and historical public records quickly to find current, comprehensive information for investigations, due diligence, and verification of credentials. CLEAR allows insurance companies to know as much as possible about their insureds before assuming the risk of insuring a new client or paying a claim of an existing customer.
To save time and resources, CLEAR also allows companies to access and process high-volumes of information quickly – a necessity in light of the high volume of new customers and claims that are processed on a daily basis.
The CLEAR advantage in the marketplace
Some customers may also try to capitalize on the delay between the occurrence of an adverse event – such as criminal charges – and the appearance of the event in public records.
Luckily, CLEAR has the solution – and one not offered by competitors: Access to real-time incarceration and arrest records, allowing insurers to boost their insurance fraud detection capabilities.
Furthermore, a customer being charged with a crime of dishonesty may represent a significant risk indicator for insurers, even if the customer is never convicted. Insurance companies can once again look to CLEAR for the solution: access to criminal court records even before the disposition of a case.
A criminal conviction may occur many months after the initial charges, and companies should know about these open criminal cases with access to criminal court dockets offered by CLEAR.
Insurance companies should not limit their investigations to criminal proceedings, since civil and bankruptcy cases can also present fraud risk indicators. With CLEAR, companies have access to dockets for these case types as well to be aware of proceedings involving their insureds prior to resolution. This comprehensive access to criminal, civil, and bankruptcy dockets is a feature exclusive to CLEAR.
Insurance fraud is a very real risk, and companies must have the most up-to-date and comprehensive information about their current and prospective customer to best protect themselves from the financial consequences of fraud. CLEAR is the solution best serving these needs.
The CLEAR advantage in action
See how the power of CLEAR gives you the advantage with insurance fraud investigations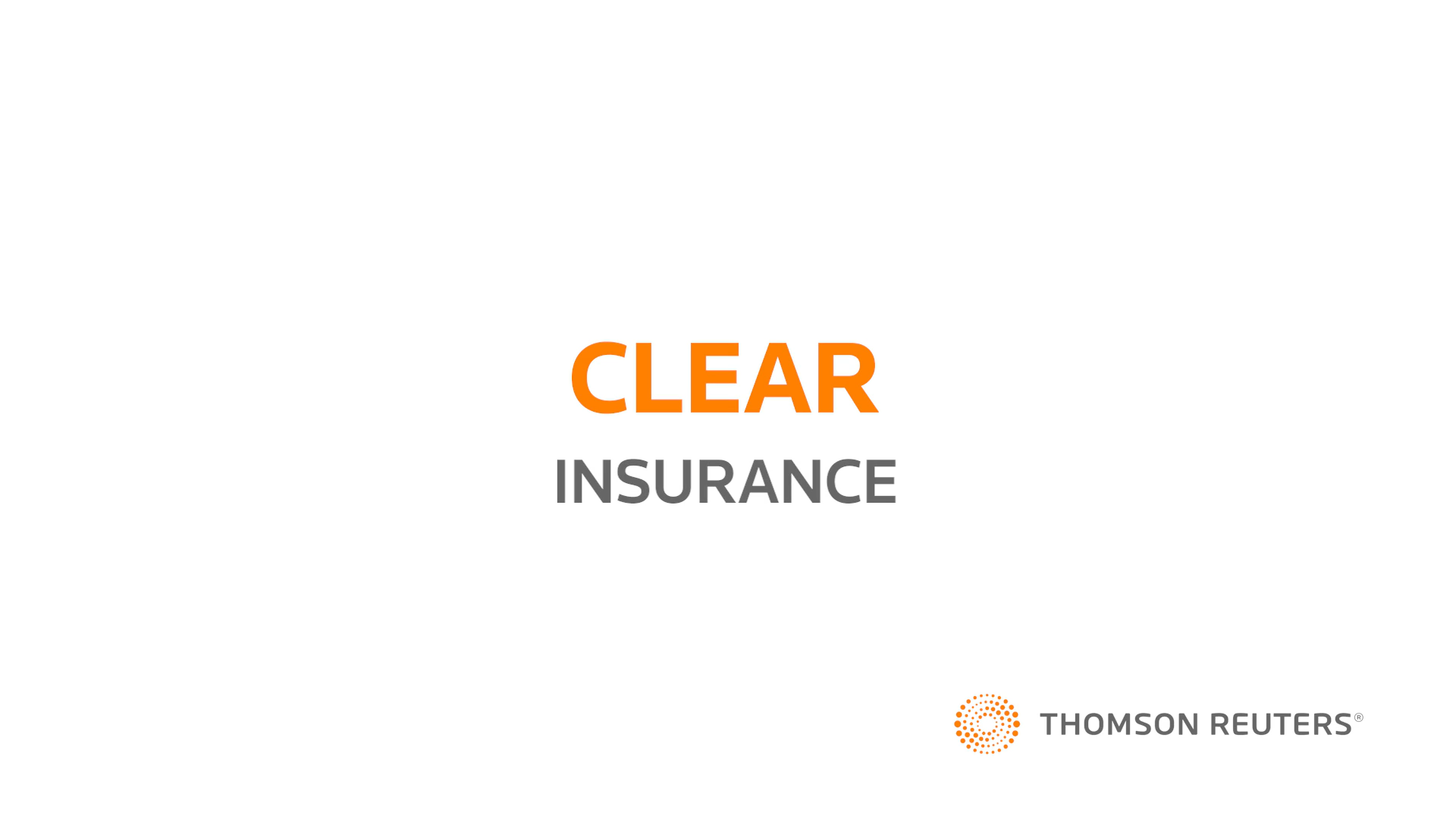 08:36
Thomson Reuters is not a consumer reporting agency and none of its services or the data contained therein constitute a "consumer report" as such term is defined in the Federal Fair Credit Reporting Act (FCRA), 15 U.S.C. sec. 1681 et seq. The data provided to you may not be used as a factor in consumer debt collection decisioning, establishing a consumer's eligibility for credit, insurance, employment, government benefits, or housing, or for any other purpose authorized under the FCRA. By accessing one of our services, you agree not to use the service or data for any purpose authorized under the FCRA or in relation to taking an adverse action relating to a consumer application.

---
You don't know
what you can't see

Thomson Reuters CLEAR delivers trusted answers for insurance investigations