Legal
Court management software and solutions
Get greater efficiency and security, lower costs, and gain more opportunity for real growth with the most comprehensive court management solutions
Level up your organization's court management
Process cases much faster by adding efficiency to your court's workflow.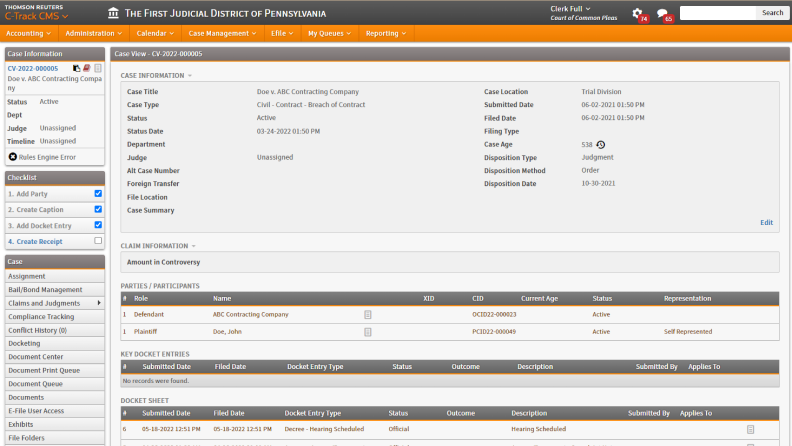 C-Track court management software
Get the most comprehensive, configurable, off-the-shelf court case management software available:
Easily adapt your court's unique rules and critical processes

Process cases faster with seamless, standards-based integration with other internal and external systems for the most efficient, streamlined workflow

A comprehensive solution that works for every user, across every function of the court and case type, to decrease workload pressure in all departments
RealLegal
Increase efficiency and security, lower costs, and upgrade your workflow with the prominent transcript management technology for the court reporting industry:
Produce secure, custom-formatted, signed transcripts with the benchmark for electronic transcripts

Combine all transcripts, exhibits, and video into a single bundle for clients

Broadcast live court transcript text and deposition video with LiveNote stream
Discover more about our business development solutions
Whether you are looking for legal research tools, productivity solutions, financial management software, or investigative and compliance solutions, uncover products that will give your organization the boost it needs.
Questions about our products and services? We're here to support you.
888-728-7677
Call us or submit your email and a sales representative will contact you within one business day.
Need help?
View account and product support
Already a customer?
Go to product logins