Legal
Data-driven insights for legal professionals 
Make strategic decisions based on data, analysis, and insights



Be the first to know about trends and opportunities
Use data-driven insights to your advantage. Explore new opportunities, discover trends, and uncover your legal organization's unique competitive advantages.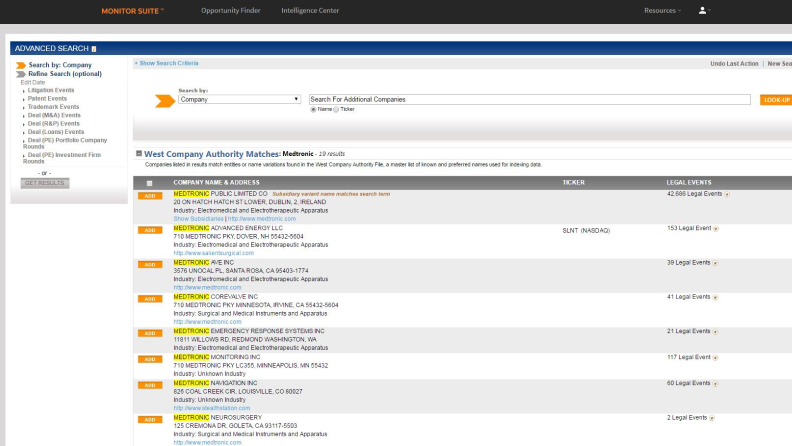 Data that works for you
Monitor Suite delivers data specifically designed to help your legal team:
Identify legal trends and opportunities and use them to your organization's advantage

Use data to discover how your team can meet the legal needs of new and existing clients
Grow your firm strategically with advanced business development software
Discover more about our legal data and document management solutions
Whether you are looking for legal research tools, productivity solutions, financial management software, or investigative and compliance solutions, uncover products that will give your organization the boost it needs.
Questions about our products and services? We're here to support you.
888-728-7677
Call us or submit your email and a sales representative will contact you within one business day.
Need help?
View account and product support
Already a customer?
Go to product logins