Legal
Legal case management software and solutions
Gain the ability to prepare cases and manage evidence through an advanced digital platform



Take advantage of legal case management tools that make your job easier
Bring new efficiency to the way you organize and analyze case documents and data.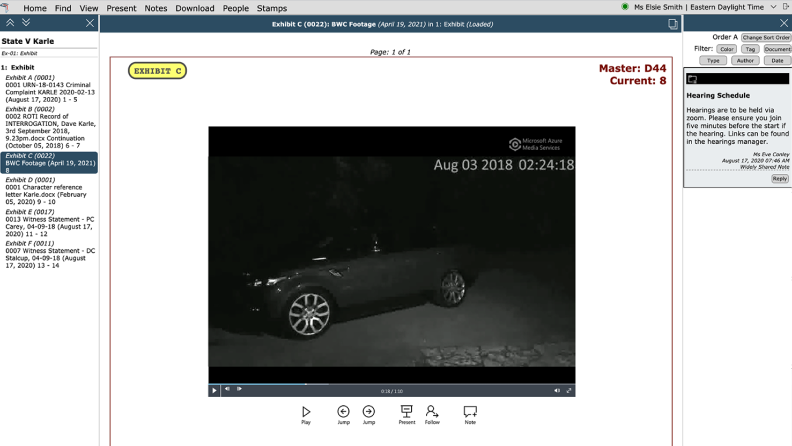 Streamline preparation
Case Center is a single system to collect, manage, review, and present evidence:
Organize documents, images, videos, and audio in a single case file for efficient review

Easily locate key materials for collaboration

Direct others to the right information faster with purpose-built presentation tools
Manage information better
Case Notebook is a centrally accessible and searchable litigation case management software that helps you organize, analyze, and share essential case information:
Easily locate key information in court transcripts, exhibits, research, and other legal documents

Track and visualize the issues, characters, and key facts — and evaluate facts and events in a graphical timeline

Generate a report to quickly view and analyze every reference to that data within your case files

Follow the live transcript of legal depositions and proceedings and stream it to remote participants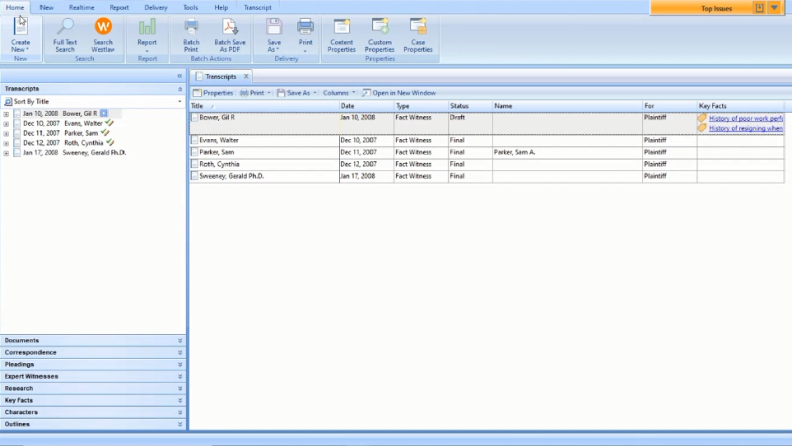 Discover more about our trial readiness, process, and case guidance solutions
Whether you are looking for legal research tools, productivity solutions, financial management software, or investigative and compliance solutions, uncover products that will give your organization the boost it needs.
Questions about our products and services? We're here to support you.
888-728-7677
Call us or submit your email and a sales representative will contact you within one business day.
Need help?
View account and product support
Already a customer?
Go to product logins