Electronic Identity Verification
CLEAR ID Confirm Quickly identify and validate subject identities

Be sure they are who they say they are
Thomson Reuters CLEAR ID Confirm is the premium electronic identity verification program that lets you:
Verify initial identity information for accuracy
Minimize potential for fraud and meet regulatory requirements
Customize matching solutions to meet your needs
Manage front-end risk by leveraging the most current and accurate data
Questions? Call 1-888-728-7677
Who uses CLEAR ID Confirm?
How CLEAR ID Confirm works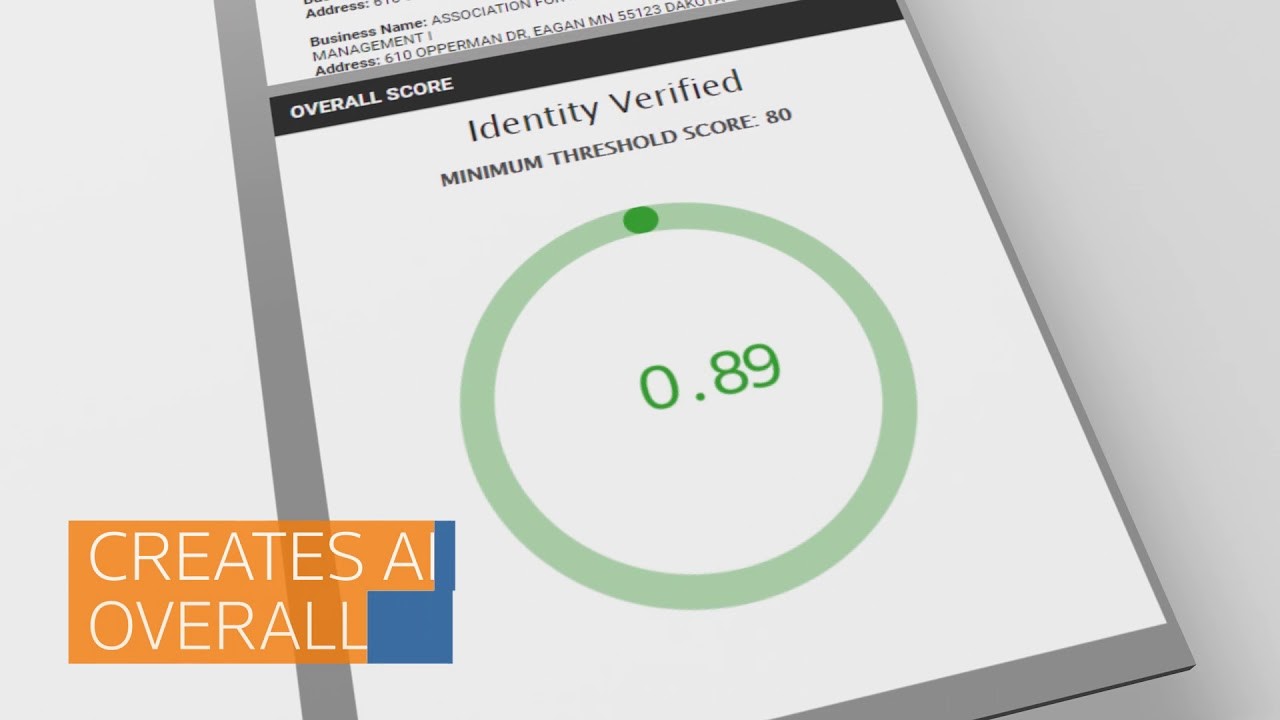 01:30
See the power of CLEAR ID Confirm

Highlight any risk associated with the subject you are investigating, such as deaths, redundant SSNs, OFAC listings, and businesses tied to the same FEIN.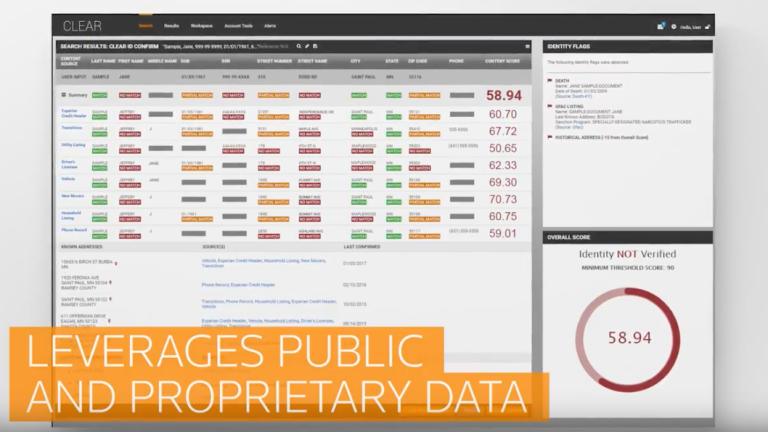 Leverage high-quality data
CLEAR ID Confirm pulls from the top credit agencies in the U.S., daily updated utility and phone files, corporate filing data, FEIN data, and much more.
Customize it to fit your process
Configure the results so that CLEAR ID Confirm works with your ID verification workflow, ensuring a consistent process to help your organization stay up to date.
Learn more about advanced CLEAR capabilities
---
Want to see CLEAR ID Confirm in action?
Take the next step with a demo of CLEAR ID Confirm capabilities
Thomson Reuters is not a consumer reporting agency and none of its services or the data contained therein constitute a 'consumer report' as such term is defined in the Federal Fair Credit Reporting Act (FCRA), 15 U.S.C. sec. 1681 et seq. The data provided to you may not be used as a factor in consumer debt collection decisioning, establishing a consumer's eligibility for credit, insurance, employment, government benefits, or housing, or for any other purpose authorized under the FCRA. By accessing one of our services, you agree not to use the service or data for any purpose authorized under the FCRA or in relation to taking an adverse action relating to a consumer application.