Contract Express - Document Automation Software​
Contract Express
Quickly build complete and accurate documents with Thomson Reuters Contract Express document automation software

Ensure your documents are complete and accurate every time​​
Contract Express is an intelligent document automation system for creating templates and producing documents using your organization's own work. With its intuitive markup, compliance, and relevancy tools, Contract Express ensures your documents are complete and accurate every time, in less time.
Questions? 1-800-290-9378

Free yourself to work on more valuable tasks
Complex legal documents made easy
​Quickly automate and update even the most complex legal documents without programmers. That's the Contract Express difference.​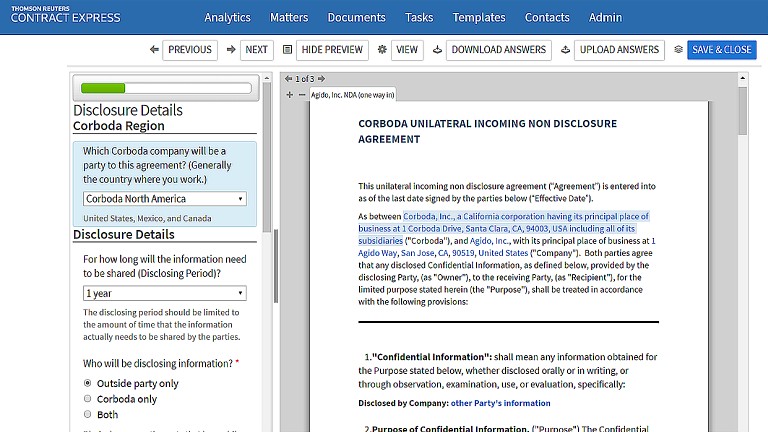 Generate documents from automated templates​
Generate documents by filling out dynamic, web-based forms – also called questionnaires – created automatically from your templates.​

Uniquely designed document automation software​
There's no programming notation, no XML markup, no hidden codes or fields, no questionnaire scripting, no use of proprietary editors, and no need to reapply styles to generated documents.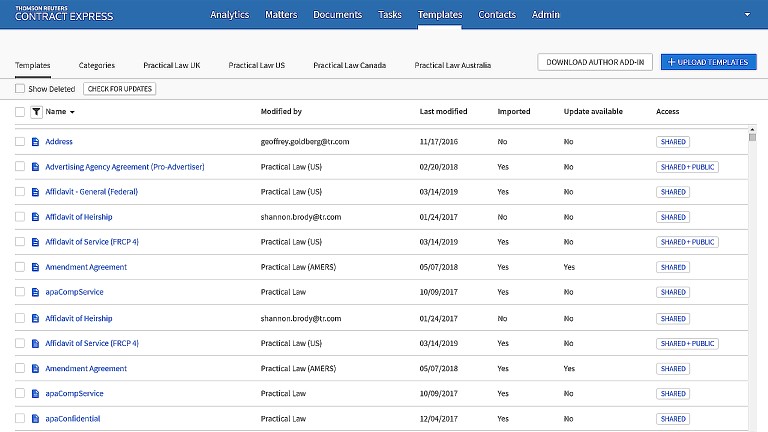 For law firms and in-house counsel
We understand the way lawyers work. That's why Contract Express is the choice for leading law firms and in-house counsel worldwide.
We've seen an efficiency saving on average across all the templates that we've automated 84% to first draft. Which is a significant time saver.

Ready to learn more? ​

See how Contract Express adds efficiency and accuracy to your
legal documentation process