The next step for your data-driven law firm
Now you can extract select content from Thomson Reuters legal platforms to integrate into your systems, workflows, and processes. Combining market-leading data from Westlaw Edge Litigation Analytics and Practical Law with your law firm's data will enable your firm to make more informed decisions, drive efficiencies, and pinpoint new business opportunities.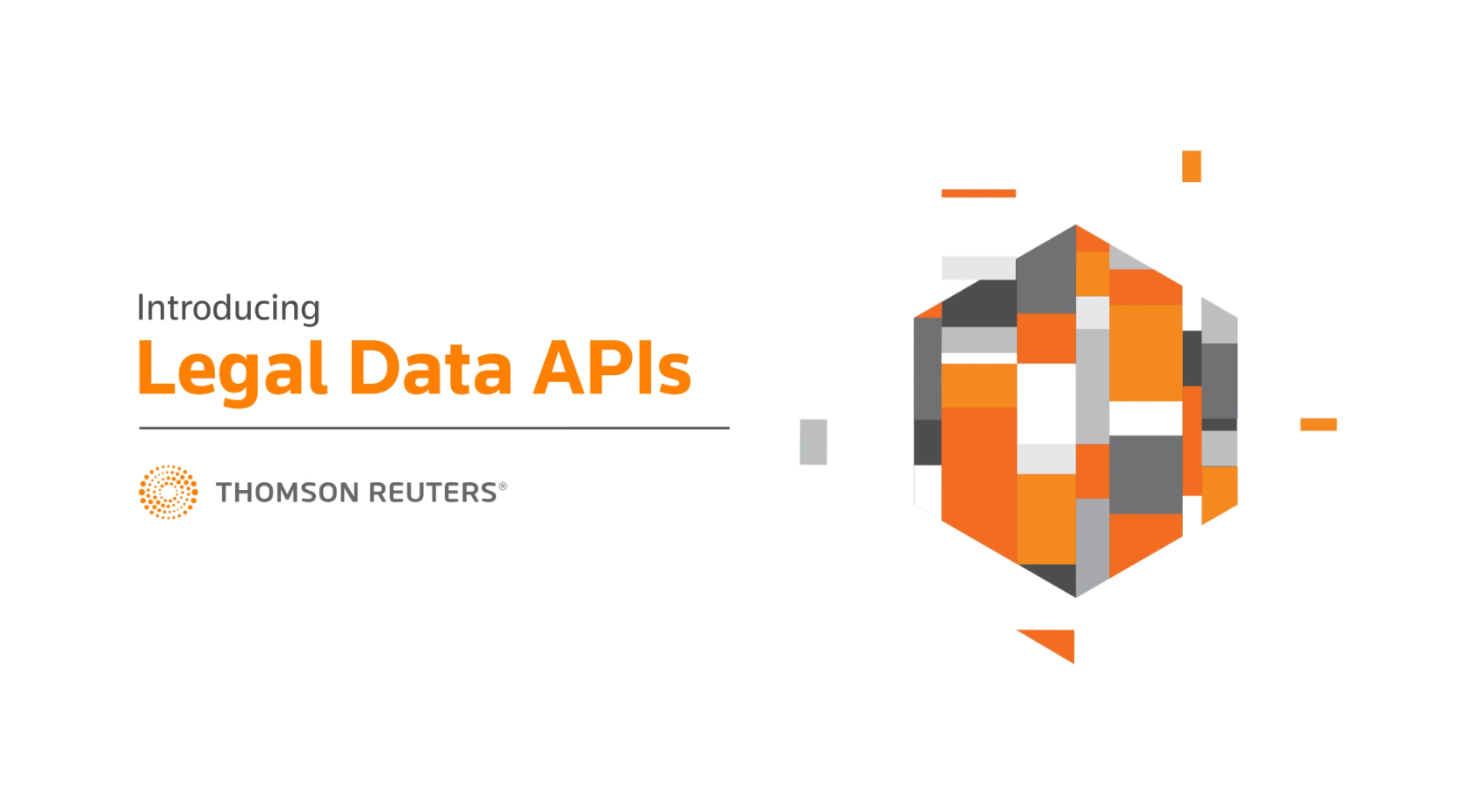 01:19
Quickly understand Legal Data APIs and how they may impact your law firm.
Westlaw Edge Litigation Analytics API
Having access to Litigation Analytics data provides your firm with endless ways to surface valuable insights.
Deliver superior client value
Improve client value and services with custom dashboards that provide clients with real-time information about their matter.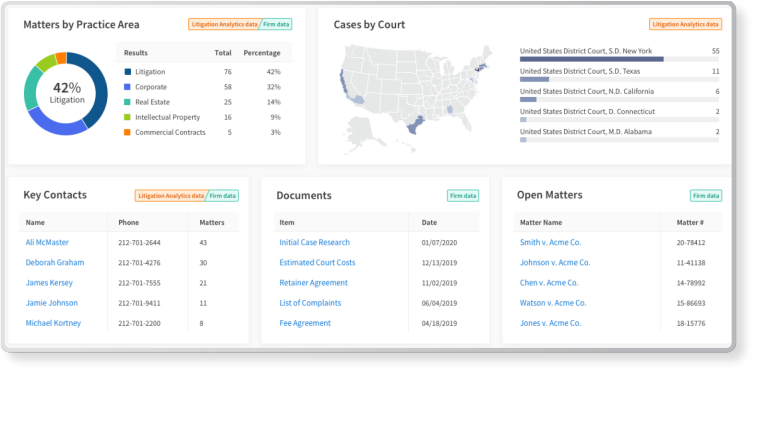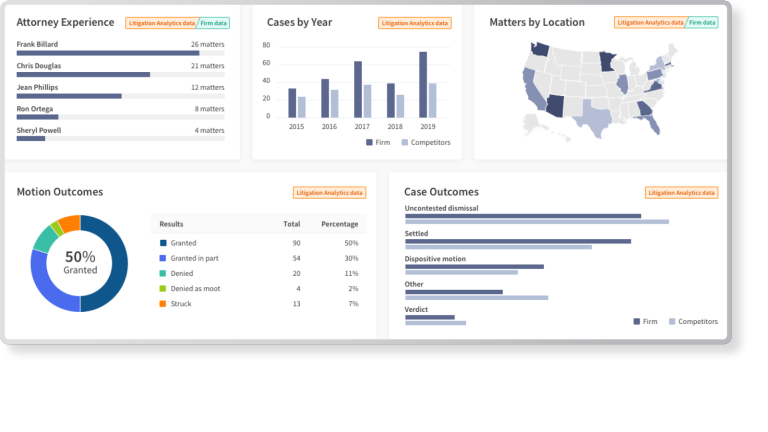 Confidently respond to RFPs by showcasing your firm's experience and success rate.
Prepare partners for customer pitches and business development meetings.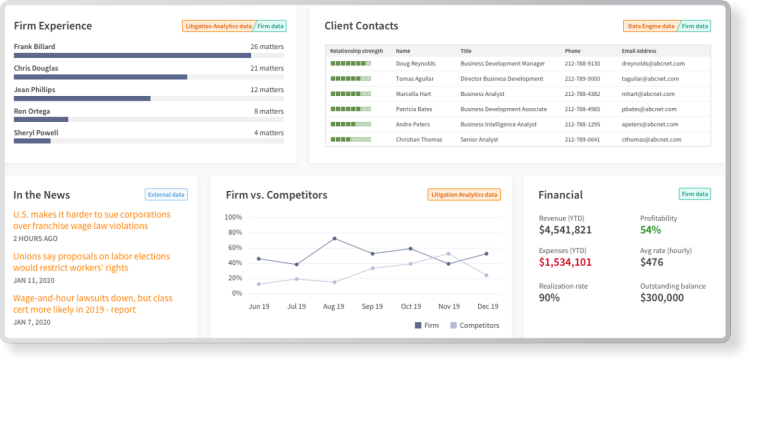 ---
Connecting our data with your data
Take full advantage of the Litigation Analytics API with a resource specializing in firm intelligence.
---
Bring your law practice boldly into the future with Legal Data APIs
Learn to transform data into intelligent action and insight
Using the Litigation Analytics API as part of our IncuBaker initiative is a major step in the right direction to serve our legal practice and our clients.
Bring together market-leading Practical Law know-how guidance with your law firm's work product to locate resources with greater efficiency, get up to speed faster, and spend more time on the work that matters most.
Quickly run a single search across Practical Law resources and your firm's documents.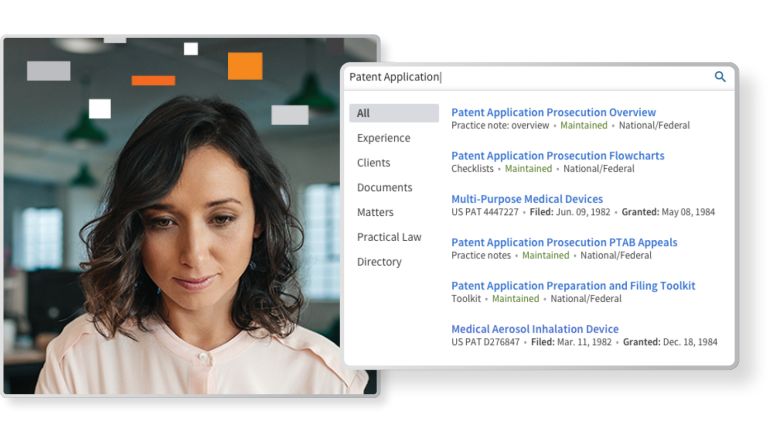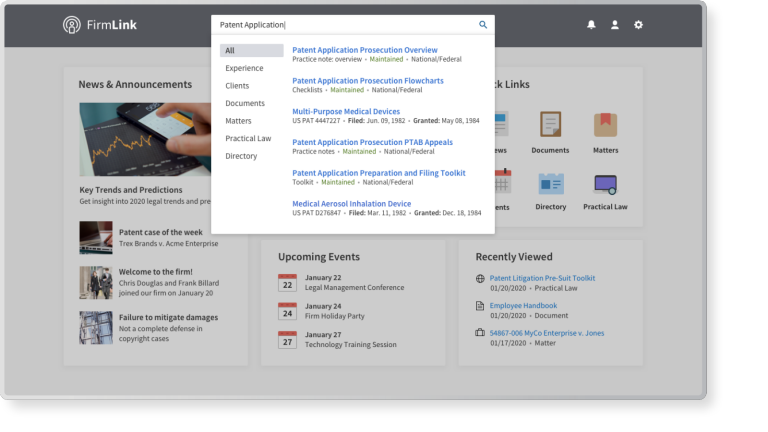 Improve client satisfaction
Increase efficiency during research and provide fast answers to clients.
Easily scan results from Practical Law resources and your firm's work product together.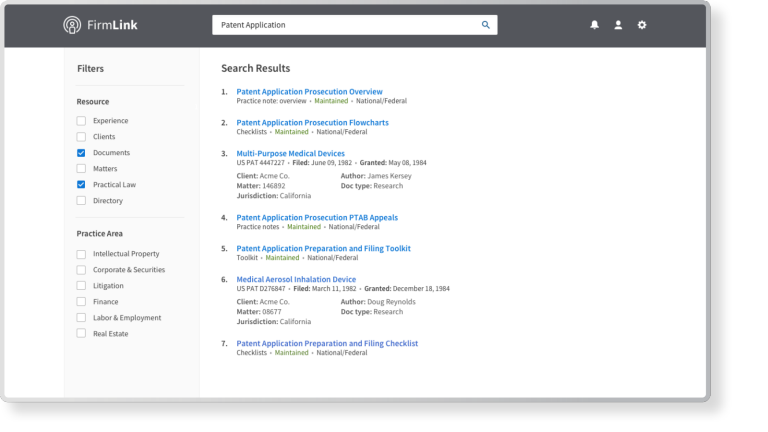 ---
Enterprise search made easy
Leverage the Practical Law Data API by utilizing one of our partners
Aderant Handshake is the industry leader in law firm knowledge management. Centralize all firm data and information in one place through intranets, extranets and search applications. Handshake helps leverage firm assets natively in the web, SharePoint®, Office® applications, Outlook® and on mobile devices.

iManage focuses on helping legal, accounting and financial services firms serve their clients more effectively by streamlining the creation, sharing, governance and security of their work product.

OpenText™ Decisiv™, an enterprise search and knowledge management tool, helps teams find the most relevant information quickly. Powered by an award-winning analytics engine augmented by machine learning, data visualizations, and a robust filtering interface, organizations can automate knowledge sharing.

Find out how these data APIs can transform your firm
Be more efficient and drive new business with Thomson Reuters legal data APIs