Practical Law features

See how Practical Law can give you the legal know-how to move forward with confidence

Contracts, agreements, and clauses
Real-world insight and resources
Whether your legal agreement involves antitrust, bankruptcy, real estate, employment law, IP, or any one of the many other featured practice areas, starting with Practical Law will give you confidence that you are including and addressing key issues in your agreement.

Get a concise view of key legal considerations
Presented in the form of timelines, flowcharts, tables, decision trees, and lists of issues, our legal checklists are created and continually maintained by our team of over 230 attorney-editors.

Take a tour of Practical Law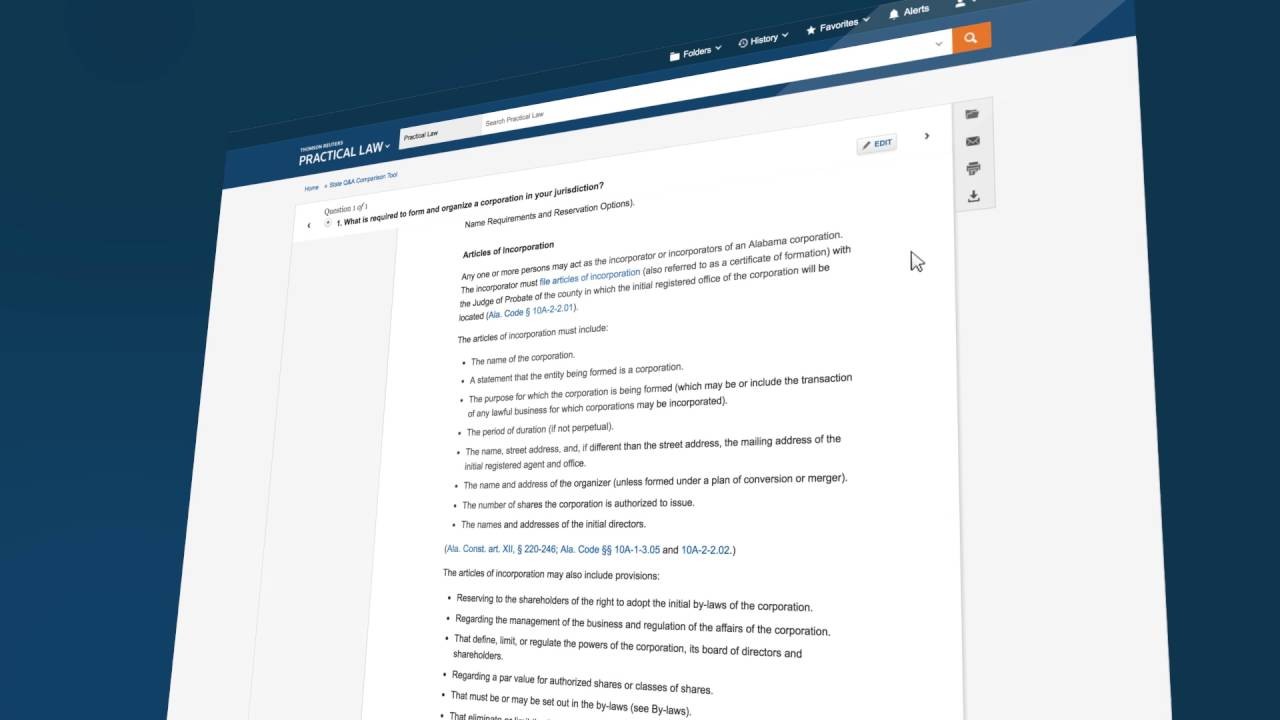 04:02
See what Practical Law can do

Explore Practical Law features
Find answers to state law questions and compare law across multiple jurisdictions.
Access a database of summaries for publicly filed deals that allows you to analyze and compare terms or features.
Get access to relevant news articles across a broad spectrum of practice areas.
230+

The largest know-how team in the nation with over 230 attorney-editors.

85%

Trusted by 85% of the Am Law 200 and hundreds of mid-size firms.

2000+

Over 2000 tasks organized across 11 practice areas.