Form Finder
Find the form you need fast with this easy-to-search collection of forms, checklists, and clauses on Westlaw

Easily search more than 600,000 legal forms on Thomson Reuters Westlaw to find the exact form you need – fast – with the many search options available in Form Finder.
A comprehensive online legal forms library
Choose from more than 600,000 litigation and transactional forms from major national treatises, jurisdictional and practice area titles, regulations, and statutes. You can expand your forms library with state-specific add-on volumes.

Efficiently narrow your search results by jurisdiction, content type, topic, practice area, and more using Form Finder's flexible search options, such as Advanced Search and Form Facets.
More reasons to choose Form Finder
Automatically opened in your drafting application, Easy Edit filters out all the extraneous information, allowing you to simply fill in the blanks.
Helpful documents explain how forms are categorized, define subtopics, and direct you to relevant Westlaw sources.
Easily identify additional forms that may be related to your search.
See how Form Finder works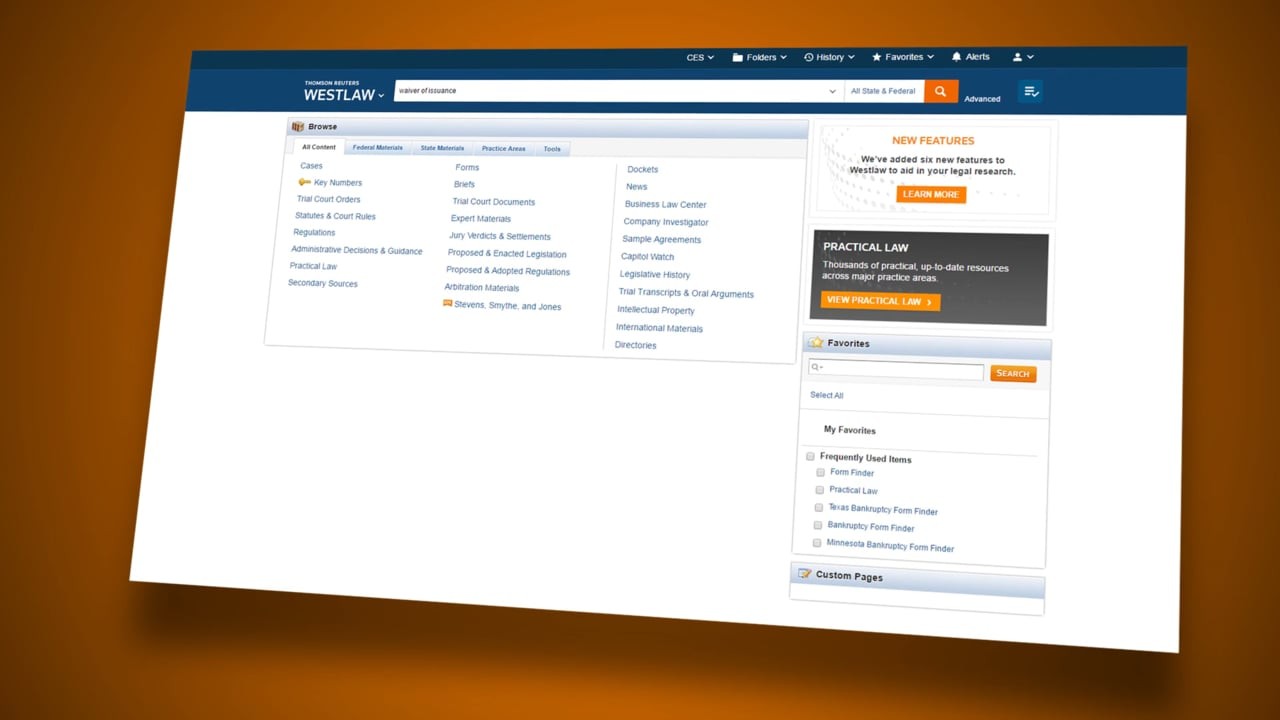 01:55