Risk & Fraud Solutions for Public Safety and Law Enforcement
Public safety and law enforcement 
Investigators, analysts and public service employees need actionable insights to investigate and uncover critical data points that other resources miss.
Public safety and law enforcement agencies are consistently asked to do more with less – less time, less budget, less resources.
By having access to the right data, you no longer need to sift through volumes of information, attempting to make connections on your own. Thomson Reuters Risk & Fraud Solutions help make those vital connects for you, empowering you to make informed decisions that foster a greater sense of trust and benefit to the communities you serve. Using these tools, you can locate people quicker, reveal relationships sooner, and close more gaps in your investigations.
Insights for public safety and law enforcement agencies
Whether you are an investigator, analyst or public service employee, you need actionable insights to investigate and uncover critical data points that other resources miss.
Outdated investigative systems create knowledge gaps and time constraints - leading to longer investigations.
---
At many law enforcement agencies, current investigative techniques are outdated and inefficient. Consequently, investigators are often forced to search multiple databases and cobble information together. The right investigation solution can help officers quickly get the information they need to advance their investigations.
Limited agency resources require prioritized and relevant data for investigations.
---
Throughout the country, law enforcement agencies are facing deep budget cuts. According to the Police Executive Research Forum, such cuts are affecting everything from hiring and training to equipment reserves. The result? Law enforcement personnel are being asked to do more with less – stretching many to their limit.
Public Safety agencies know that access to transparent, accurate, and unique data is critical to solving investigations and operating efficiently.
---
For public safety agencies, relying largely on information found via the web can be dangerous and poses the risk of misinformation becoming the cornerstone of investigations. To weed out unreliable information, investigators need insight into data sources. Knowing where information is coming from allows users to proceed with confidence.
See the whole picture when responding to a threat.
---
A big part of law enforcement's job is to quickly evaluate information and connect the dots. However, the sheer volume of information available via public records searches often makes this crucial step difficult. Investigators need a way to quickly gain insight and context so they can determine if and how seemingly disparate data points are connected.
See how public safety and law enforcement agencies use the most current data to ensure community safety.
Featured insights for public safety
See how agencies use Thomson Reuters Risk & Fraud Solutions to keep their communities safe.
---
Products for law enforcement and public safety 
As the type of threats communities face become more complex, law enforcement personnel need solutions that enable them to keep on top of safety threats and investigations.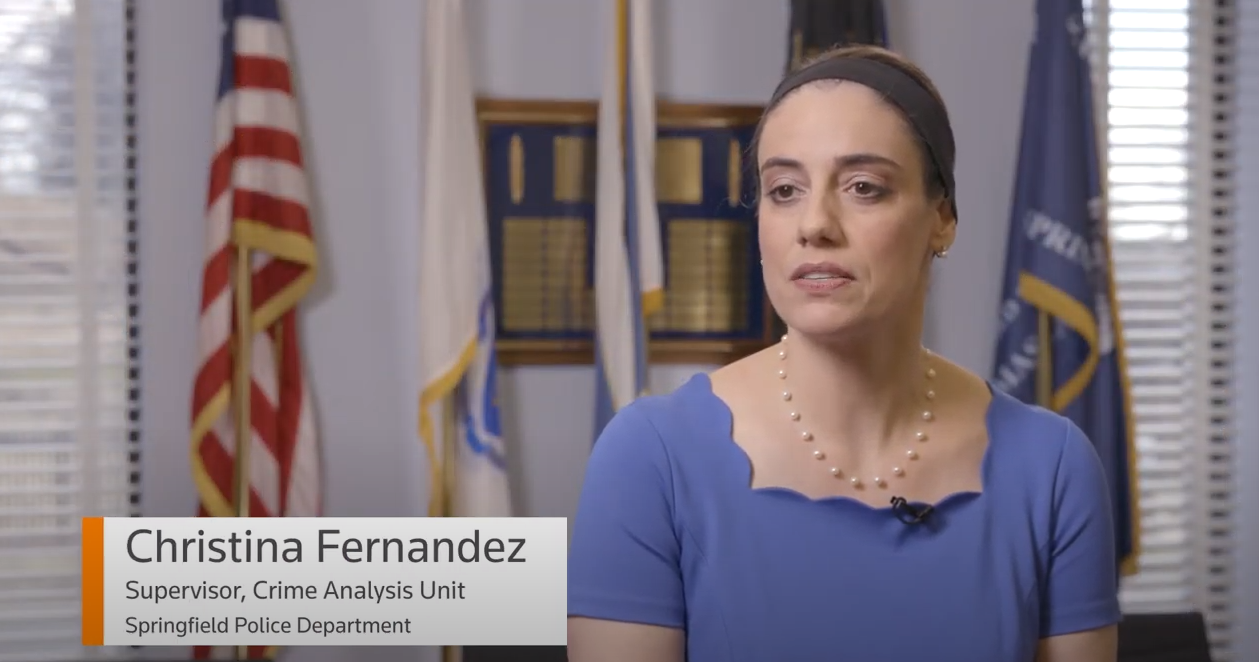 02:36
CLEAR has been able to help us narrow our timeframe, identify suspects, and help us give investigators usable information very quickly.
Request a consultation today to learn more about how your agency can harness the power of trusted data with risk and fraud solutions — so you can keep your community safe and thriving.
Thomson Reuters is not a consumer reporting agency and none of its services or the data contained therein constitute a "consumer report" as such term is defined in the Federal Fair Credit Reporting Act (FCRA), 15 U.S.C. sec. 1681 et seq. The data provided to you may not be used as a factor in consumer debt collection decisioning, establishing a consumer's eligibility for credit, insurance, employment, government benefits, or housing, or for any other purpose authorized under the FCRA. By accessing one of our services, you agree not to use the service or data for any purpose authorized under the FCRA or in relation to taking an adverse action relating to a consumer application.