Legal
Legal calendaring solutions
Legal calendaring solutions to help manage your appointments and rules-based legal deadlines with speed and efficiency
Reduce your organization's risk of legal calendaring errors
Easily calculate and manage your organization's court deadlines with confidence.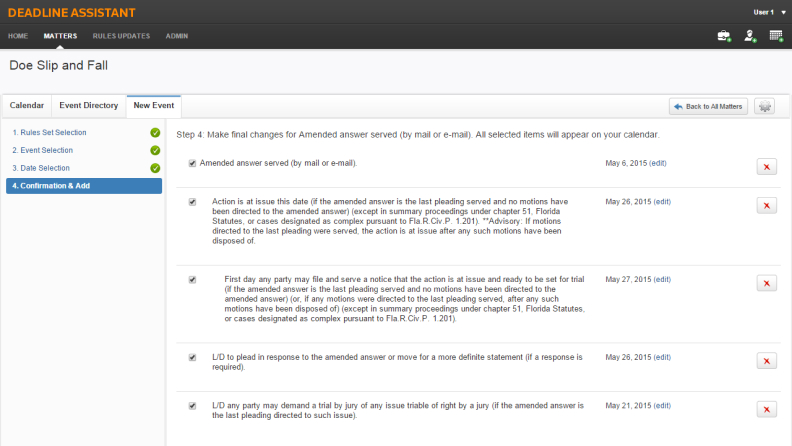 Deadline Assistant
Customize, centralize, and simplify your firm's calendar:
Manage deadline information across your entire firm

Edit dates, rename events, add notes, or remove calendar events

Receive email alerts when changes occur to applicable court rules
Discover more about our business development solutions
Whether you are looking for legal research tools, productivity solutions, financial management software, or investigative and compliance solutions, uncover products that will give your organization the boost it needs.
Questions about our products and services? We're here to support you.
888-728-7677
Call us or submit your email and a sales representative will contact you within one business day.
Need help?
View account and product support
Already a customer?
Go to product logins