Legal
Attracting and retaining legal clients 
Confidently attract and retain clientele by providing a superior customer experience



The right legal business management tools to ensure success
Set your firm apart with software that empowers your team and market insights that help you hire the right talent.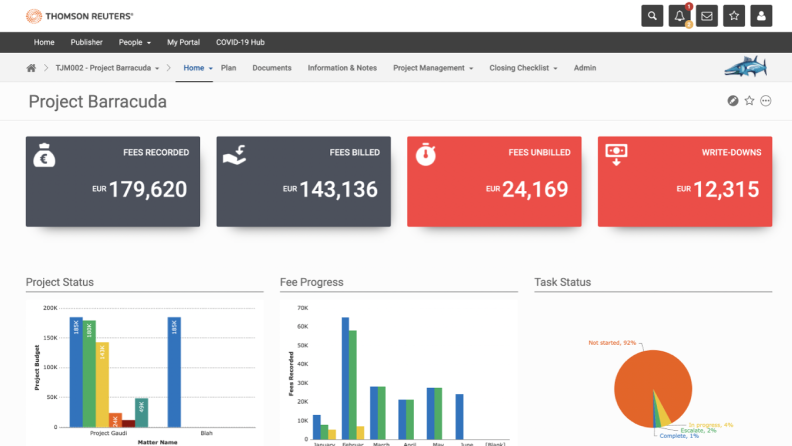 Simple, sophisticated legal business management software
With HighQ, you can set your firm apart with improved communication, efficient workflows, and streamlined processes:
Collaborate with colleagues and clients in confidence using an integrated platform
Increase your team's efficiency by simplifying and standardizing time-consuming tasks
Manage complex projects quickly with the ability to share data easily and with transparency
Secure and retain top legal talent with research-driven insights
When you use Stellar Performance to attract, develop, and manage your team of lawyers, your firm will be able to successfully:
Deliver an exceptional client experience and improve satisfaction
Increase client advocacy and enhance engagement
Strengthen market position by increasing profits per partner (PPP)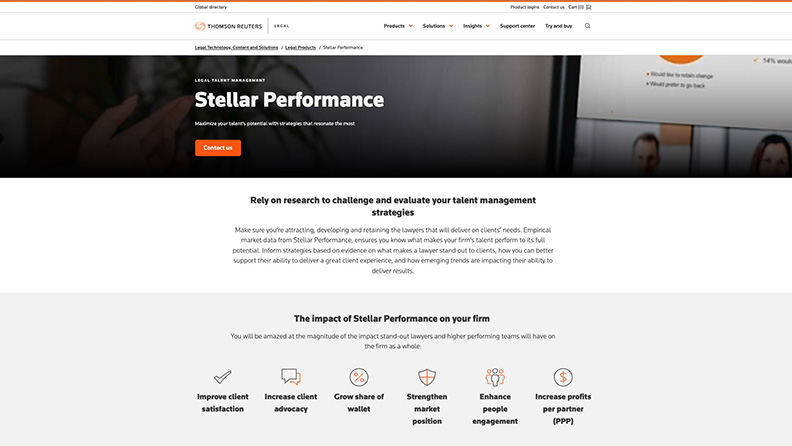 Discover more about our law firm marketing solutions
Whether you are looking for legal research tools, productivity solutions, financial management software, or investigative and compliance solutions, uncover products that will give your organization the boost it needs.
Questions about our products and services? We're here to support you.
888-728-7677
Call us or submit your email and a sales representative will contact you within one business day.
Need help?
View account and product support
Already a customer?
Go to product logins