Firm Central Westlaw compatibility

Eliminate the back-and-forth workflow of nonintegrated tools

Leverage the power of Westlaw legal research
Firm Central not only leverages the world-leading technology of Westlaw, but it also works seamlessly with the legal research platform to build efficiency into daily matter work. A subscription to both Firm Central and Westlaw ends the back-and-forth workflow of nonintegrated legal tools.

Upload your document to get started
When you upload a document to Firm Central, it is automatically marked-up with case citation KeyCite flags and links to supporting authority in Westlaw. You'll know immediately if you or your opponent is citing good law.

With a Westlaw subscription you can run a research query from your Firm Central homepage, automatically opening a new Westlaw session. Previous searches are saved so you can easily start where you left off.

Save Westlaw research to Firm Central
You can find a supporting document for your matter in Westlaw and save it to your shared matter folder in Westlaw and Firm Central for access from either platform. Westlaw subscription required.

Conduct integrated global searches
In addition to Westlaw documents, a Westlaw global search will pull in relevant documents from Firm Central for the research query you are running. Westlaw subscription required.

See how Firm Central integrates with Westlaw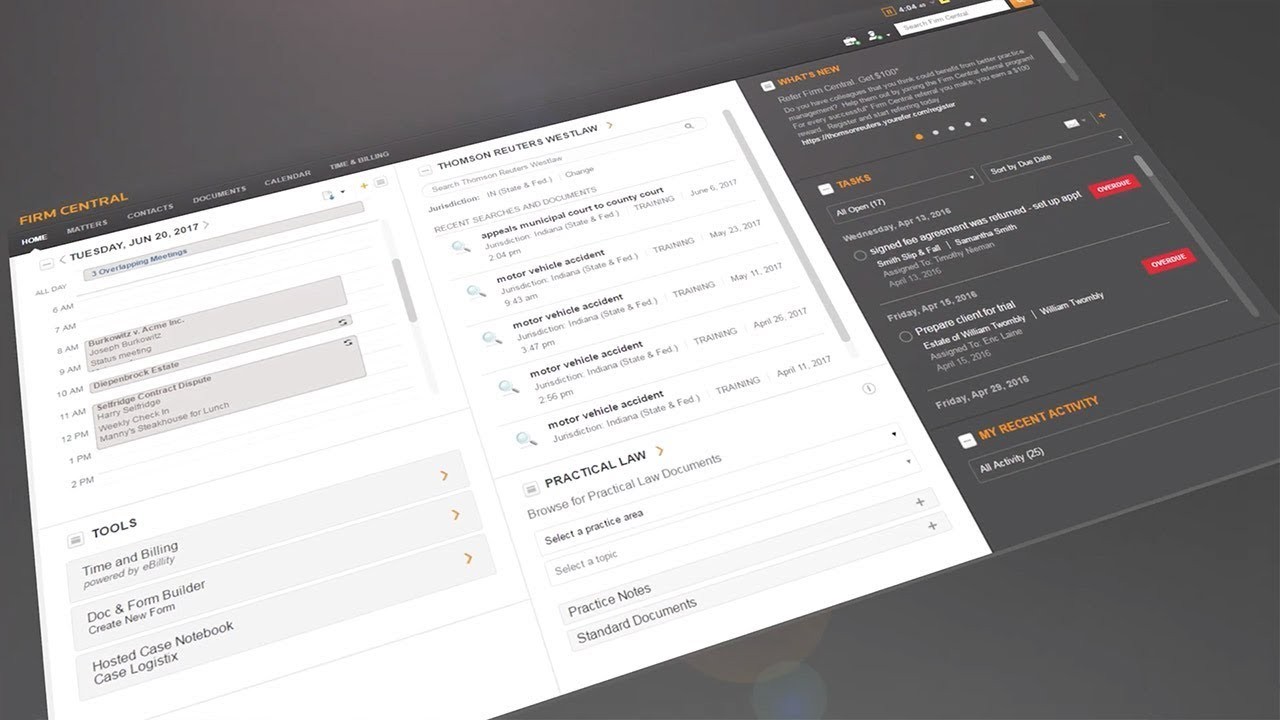 01:58
See how Firm Central integrates with Westlaw