Covering 40 states + D.C., real-time incarceration and arrest records from PeopleMap on Thomson Reuters Westlaw™ delivers current information on incarcerated individuals. Determine when the arrest occurred, the arresting/booking/holding agency, the charge description, and many more data points relating to the arrest and the individual.
Many public records products include some arrest records, however, their data can often be historical (i.e. updates have stopped) or not updated for weeks or months at a time. RTIA on PeopleMap is a live gateway. Meaning, if your subject of interest was arrested last night, you would be able to find out the next day.
Discover the benefits of RTIA
Determine if a potential client is too risky to represent based on RTIA records and ensure your client isn't withholding pertinent arrest information.
Find arrest records for potential experts and/or witnesses, discover if the opposing party has any impactful arrest records, and determine if a defendant is connected to an arrest.
Locate defendants for service of process, perform jury pool discovery, and uncover possible impeachment issues on defendants, witnesses, and/or experts.
Jurisdictions covered with RTIA
Alaska, Alabama, Arkansas, Arizona, California, Colorado, Connecticut, District of Columbia, Delaware, Florida, Georgia, Iowa, Idaho, Illinois, Indiana, Kansas, Kentucky, Louisiana, Maryland, Michigan, Minnesota, Missouri, Mississippi, North Carolina, New Hampshire, New Jersey, New Mexico, Nevada, New York, Ohio, Oklahoma, Oregon, Rhode Island, South Carolina, Tennessee, Texas, Utah, Washington, Wisconsin, West Virginia, Wyoming
Don't see your jurisdiction of interest?
PeopleMap also has locally-loaded arrest records for 41 jurisdictions, including 6 states not covered by RTIA: MA, MT, NE, ND, PA, VA.
Note – each state differs in court coverage.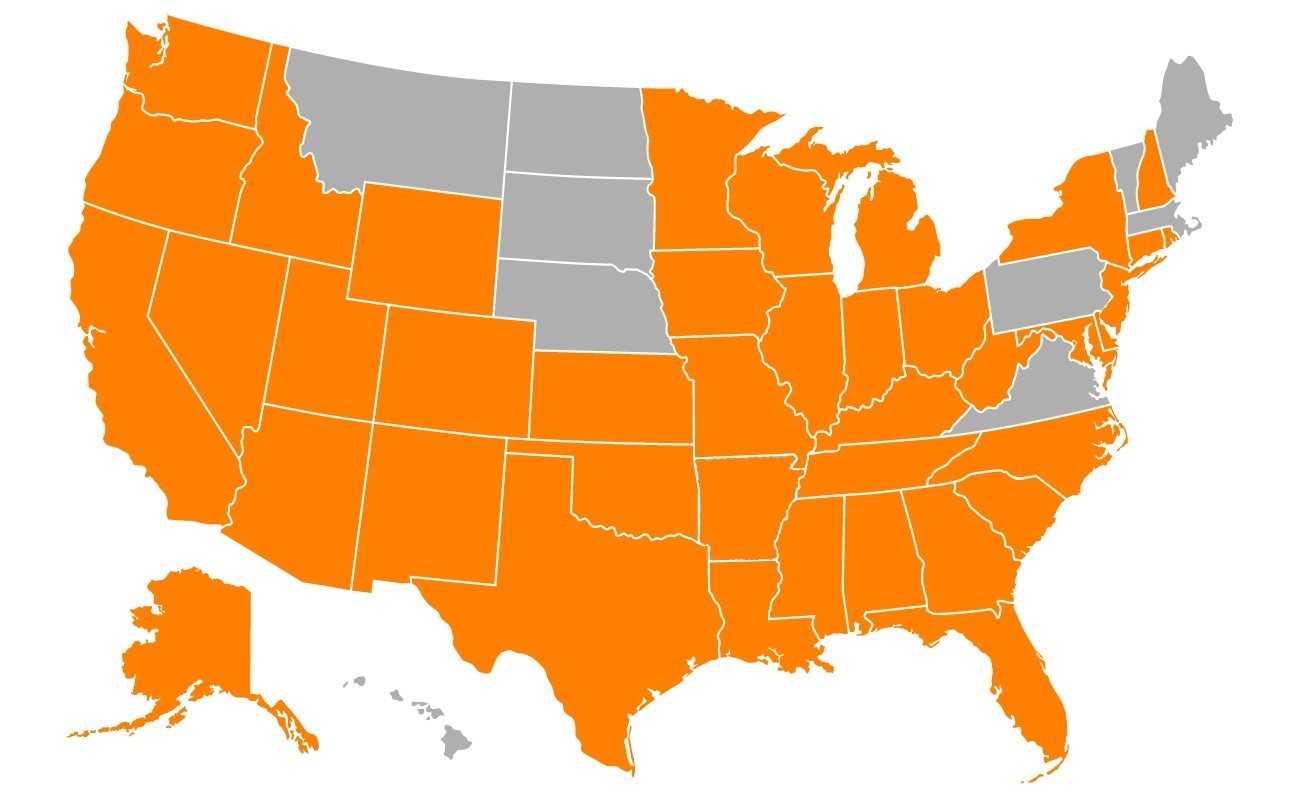 Thomson Reuters is not a consumer reporting agency and none of its services or the data contained therein constitute a 'consumer report' as such term is defined in the Federal Fair Credit Reporting Act (FCRA), 15 U.S.C. sec. 1681 et seq. The data provided to you may not be used as a factor in consumer debt collection decisioning, establishing a consumer's eligibility for credit, insurance, employment, government benefits, or housing, or for any other purpose authorized under the FCRA. By accessing one of our services, you agree not to use the service or data for any purpose authorized under the FCRA or in relation to taking an adverse action relating to a consumer application.