Accuracy and confidence, fast
As a judge presiding over a new matter, a law clerk staying on top of a full docket, or a librarian handling an 11th hour request from chambers, you need access to the type of guidance and practical insight you could gain from a trusted colleague or outside counsel.
New judges join the bench all the time and few lawyers join the bench knowing "everything" about the matters they'll be presiding over
Judges have the added pressure of needing to get up to speed on subject matters and legal issues quickly and confidently to be able to issue sound rulings
Law clerks have limited time - must juggle all their duties in chambers and keep up with all the cases and legal issues
Finally, the lawyers who advise the court as an entity must be ready to handle any issue that comes up in the administration of the court as an organization.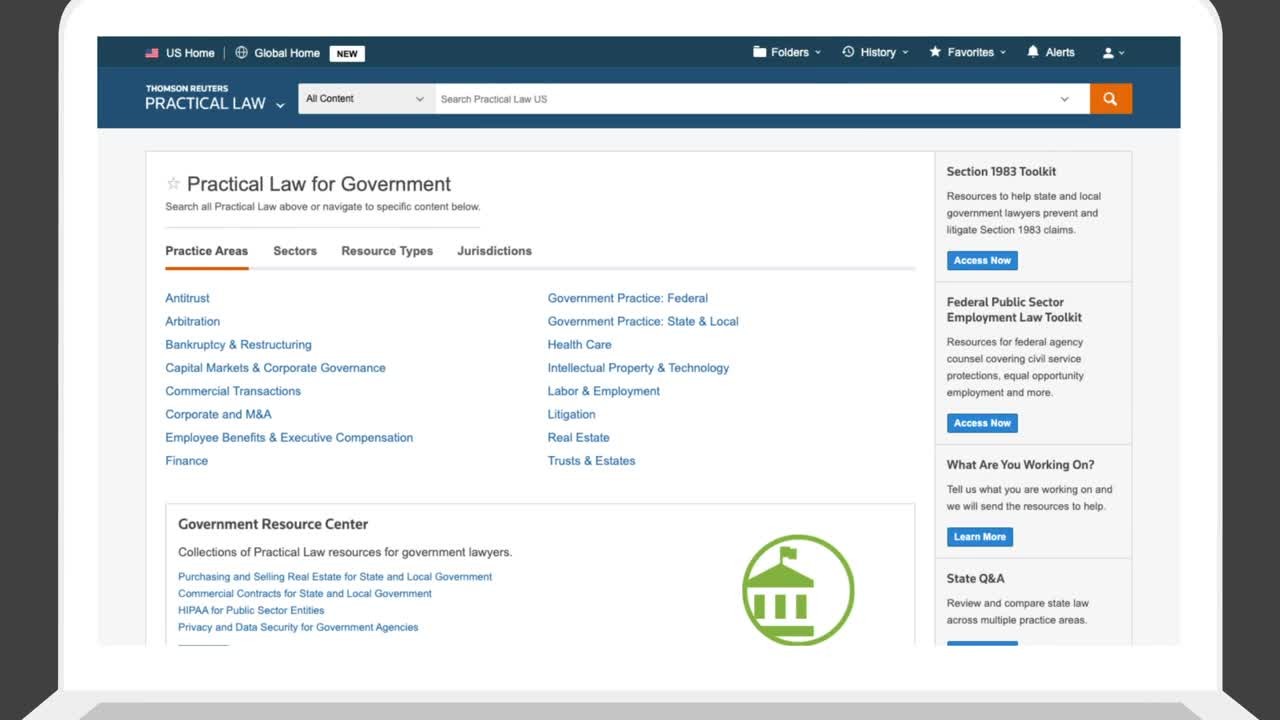 02:51
Get up to speed quickly, with Practical Law resources
Having the tools to help you get up to speed quickly, be able to tackle anything that crosses your desk, and knowing that you have that kind of support even when budgets are tight or frozen is a must-have. Practical Law can help.
Use these fundamental resources to brush up on unfamiliar areas of law or transactions, and set yourself up for success.
Get coverage across practice areas and beyond, along with insight from specialized experts.
Make sure you are addressing all the issues with Practical Law checklists.
Get a critical starting point and cut down the time you spend searching for relevant documents.
Find answers to state law questions and compare law across multiple jurisdictions.
Access a database of summaries for publicly filed deals that allows you to analyze and compare terms or features.
Resources about Practical Law
---
Request a free trial today

See how Practical Law resources helps build efficiency in your legal department