Practical Law
for government
The legal know-how that gives government lawyers a better starting point

Practice more efficiently and confidently
The demands on you as a government lawyer, are as diverse as the kinds of legal matters you are expected to handle. You must be responsive to elected officials, internal stakeholders, and the public, all the while never knowing what legal issue will cross your desk next. What if there was a way to maximize your day and meet the demands of your job quickly and efficiently?
Thomson Reuters Practical Law has the resources to help solve the unique issues facing government attorneys. Practical Law's legal know-how is straightforward practice guidance created and kept up to date by a team of full-time attorney-editors with years of practice experience and subject-matter expertise.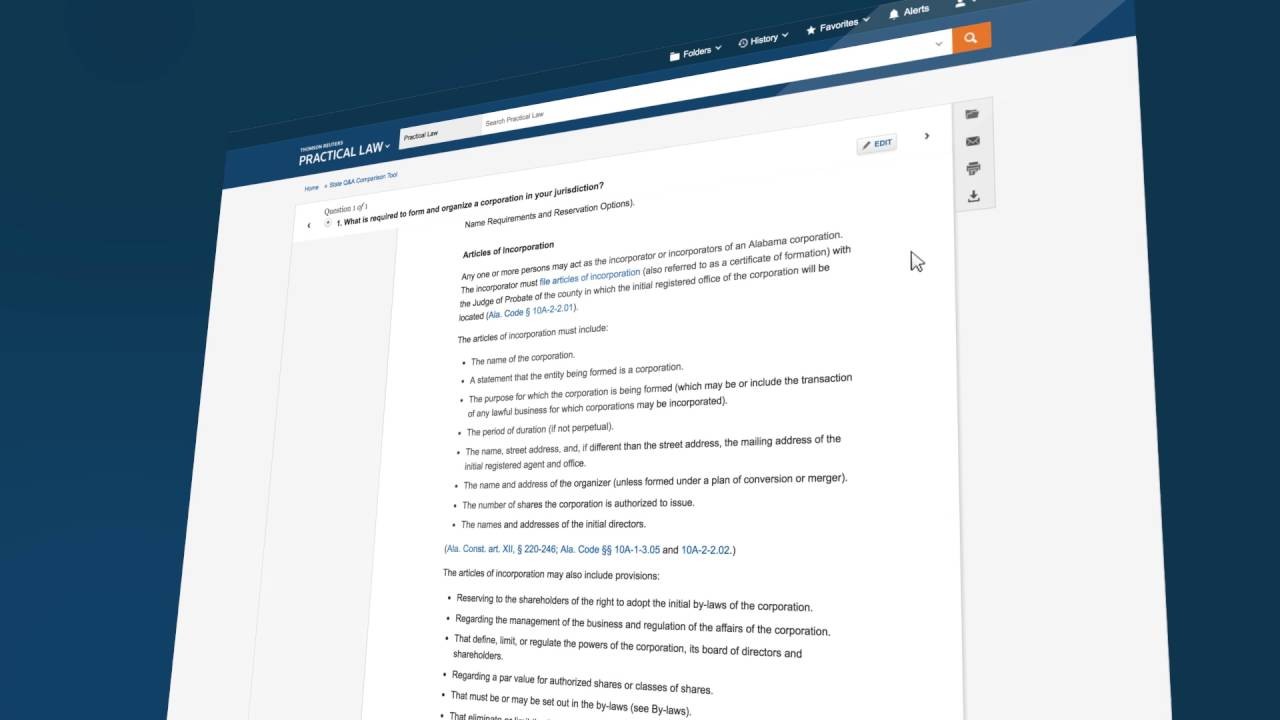 02:45
See why 85% of the AmLaw 200 rely on Practical Law resources to help their attorneys work more quickly and efficiently
Overcome your biggest challenges with Practical Law
Multifaceted responsibilities
Government lawyers don't have the option of "turning down business" and must handle a broad and diverse range of legal issues.  Whether defending a Section 1983 case, understanding the nuances of the 1st Amendment, or navigating procurement and fiscal law, being able to respond to matters efficiently is critical.  Practical Law has the expert-written practice guidance to help you take them on quickly and with confidence.
Flat budgets and limited resources
Practicing law is even more difficult when budgets are flat, and you don't have all the resources to do your best work. Despite these challenges, government lawyers still must deliver results. Practical Law gives you access to succinct, expert-written practice guidance that will help you accomplish more in less time.
Losing institutional knowledge
Government legal offices are typically lean, so retirements and other losses of institutional knowledge can be especially painful. With Practical Law, you can rely on our team of 650+ full-time attorney-editors globally who create up-to-date resources like forms and templates, checklists, and practitioner tips that get you up to speed fast and with confidence.
Learn more how Practical law can help you
Resources designed to help governments and organizations of any size and need. Click an organization to learn more about how Practical Law can help.
Practical Law Dynamic Tool Set
Even more ways to unlock the power of Practical Law expertise 
Navigate, visualize, compare, and interact with Practical Law resources and content to generate new, deeper insights and get the answers you need faster.
Request a free trial today

See how Practical Law resources helps build efficiency in your legal department