Accurate guidance, faster than ever
Like attorneys everywhere, lawyers who advise state agencies frequently need to get up to speed on new issues or matters and need to provide timely, competent legal advice to agency clients and be responsive to other stakeholders.
You can never say "no" to the legal issues that cross your desk.
Public scrutiny - there is added pressure of being in the public eye as a government entity that operates on taxpayer dollars.
And, when you're looking for practice guidance or a template to get started on an unfamiliar matter, you can't always get what you need by asking colleagues, using Google, or some other unreliable way to get started.
Finally, there's constant budget uncertainty which can make it difficult to hire new lawyers or provide sufficient training for your staff.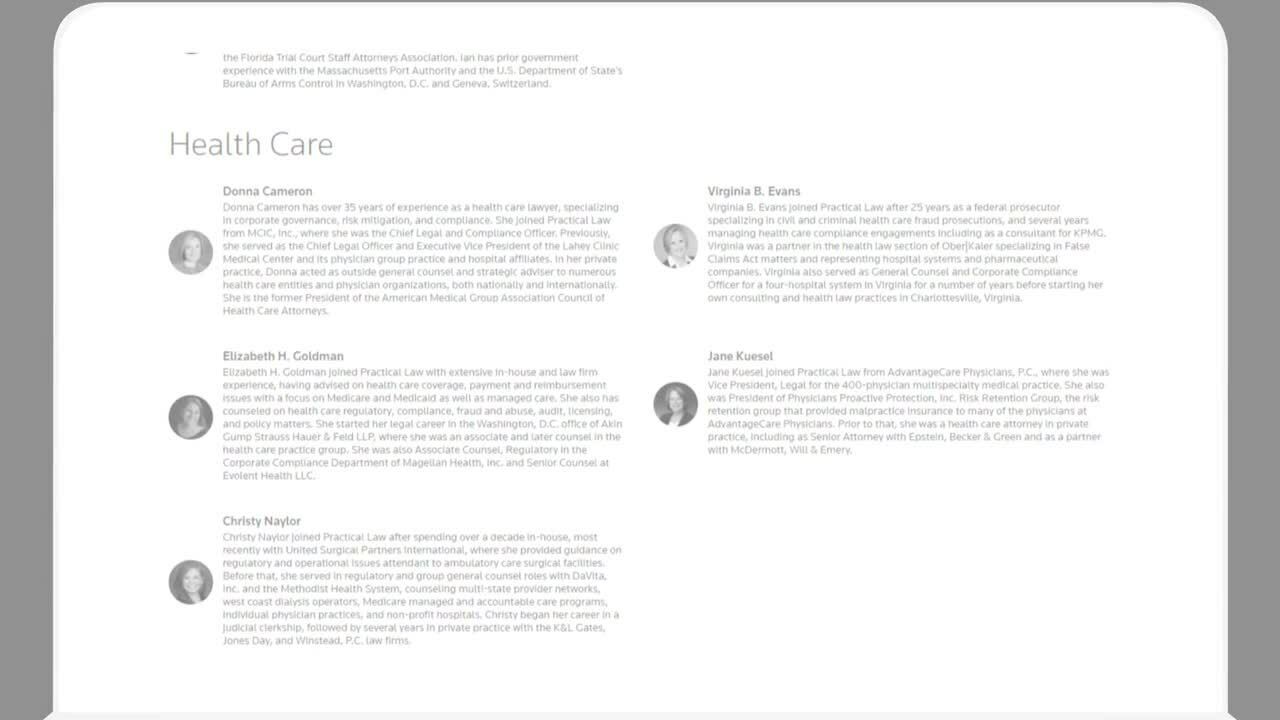 02:19
Accuracy and speed, with Practical Law resources
As a State Agency lawyer, having the tools to help you get up to speed quickly, be able to tackle anything that crosses your desk, and know that you have that kind of support even when budgets are tight or frozen is a must-have. Practical Law can help.
Use these fundamental resources to brush up on unfamiliar areas of law or transactions, and set yourself up for success.
Get coverage across practice areas and beyond, along with insight from specialized experts.
Make sure you are addressing all the issues with Practical Law checklists.
Get a critical starting point and cut down the time you spend searching for relevant documents.
Find answers to state law questions and compare law across multiple jurisdictions.
Access a database of summaries for publicly filed deals that allows you to analyze and compare terms or features.
Resources about Practical Law
---
Request a free trial today

See how Practical Law resources helps build efficiency in your legal department