Practical Law
for large law firms
Practical Law enables you to meet today's demand with greater efficiency
---
Expert resources to tackle your firm's challenges
Are you caught in the middle, feeling the pressure of clients bringing more work in-house, while fighting for every dollar your firm makes? Running highly-efficient legal practices may seem overly complicated and unattainable, but efficiency is exactly what Practical Law brings.
Practical Law is for the law firm that wants to stay current with changing market demands while answering to shareholders' demands for profitability.
Overcome your biggest challenges with Practical Law
Keep up with changing market demands
Fixed fee arrangements are growing increasingly popular with clients. Therefore, your firm needs to complete work in less time to increase profitability. Having a better grasp of a matter upfront and understanding a project's scope is essential in negotiating a competitive fee arrangement and managing your client's expectations. Practical Law resources like Matter Maps, State Q&A, Standard Documents, and Practice Notes ensure that you are prepared to handle clients demands while improving efficiency.
Quickly get new hires up to speed
On average, it takes approximately two years for a new attorney to become profitable. The invaluable resources on Practical Law provide another avenue to get new associates up-to-speed without consuming senor attorneys' time. This results in them adding to your firm's bottom-line sooner than expected.
They say the best way to grow your practice is to retain and expand business with your existing clients. This means you must deliver a consistent level of service to your clients, providing quick response times to their questions. Use Practical Law to succinctly respond to their questions with plain language answers, saving yourself time in researching and synthesizing legalese for them.
Your clients' global reach is expanding
Global resources on Practical Law can ensure your firm can handle anything your clients can throw at you
What our customers are saying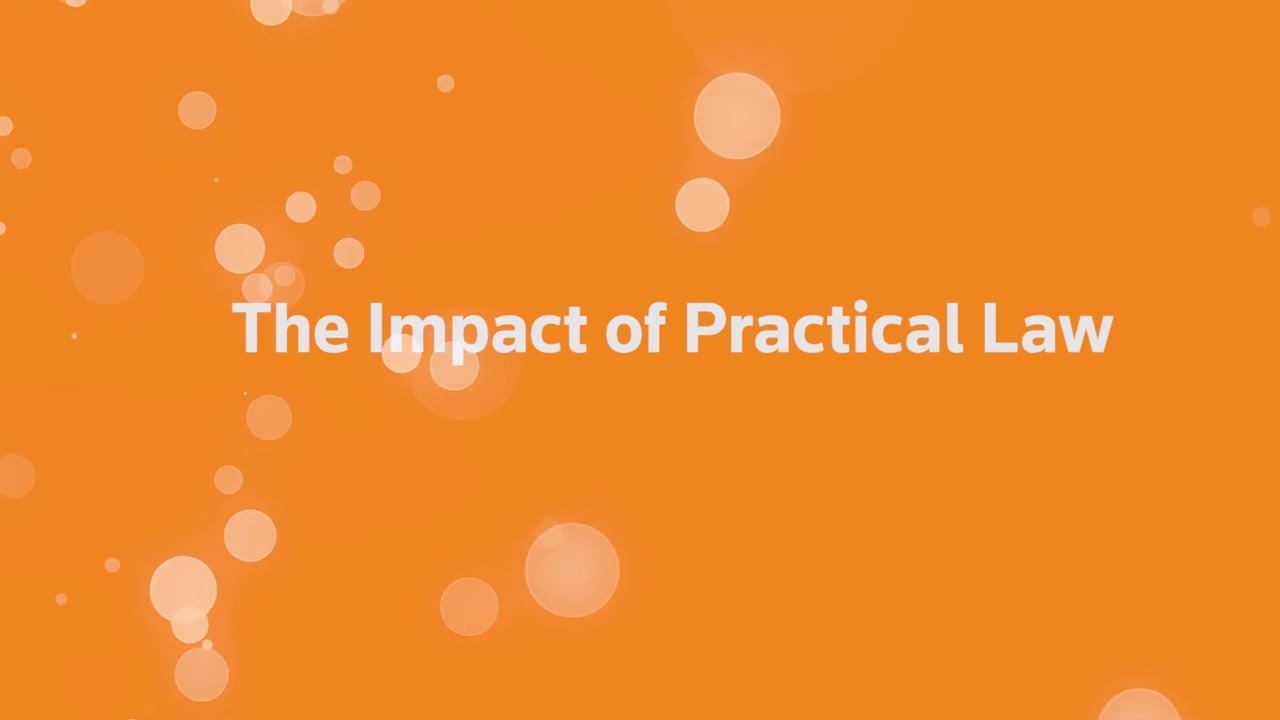 01:30
The impact of Practical Law

Practical Law enables me to stay abreast of market trends, obtain updates on particular areas of the law, learn about nuances of certain practice areas and review legal documents with annotations that help me gain additional insight.
Additional Practical Law resources
---
Request a free trial today

See for yourself how Practical Law resources helps build efficiency in large law firms