Thomson Reuters law books
Bundle and save this Black Friday 

Shop the biggest sale of the year and save up to 40%
Save with our online exclusive deals
20% off on Black's Law Dictionaries
The most widely cited law book in the world, the new 11th edition of Black's Law Dictionary is a must-have for legal bookshelves.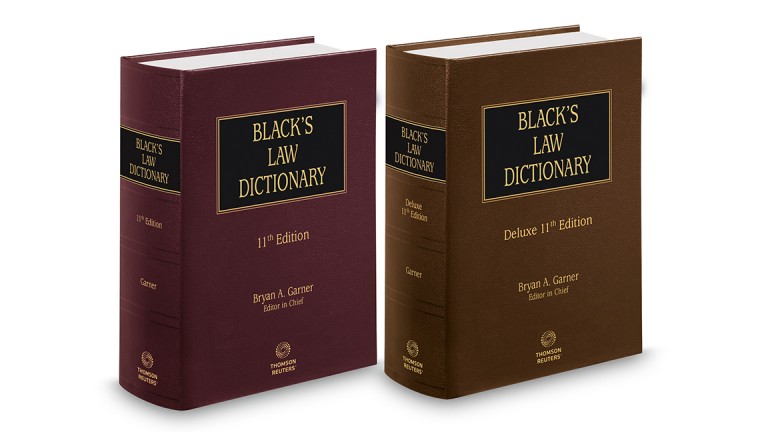 ---
Save on the key titles you need
Save even more when you bundle
40% off two or more legal titles
Discounts end Sunday, November 29 at 11:59 pm CDT
Looking for a specific title? Search our extensive legal library.
Keep your law library current
Take advantage of our Black Friday deals to get your law library up-to-date with our latest editions.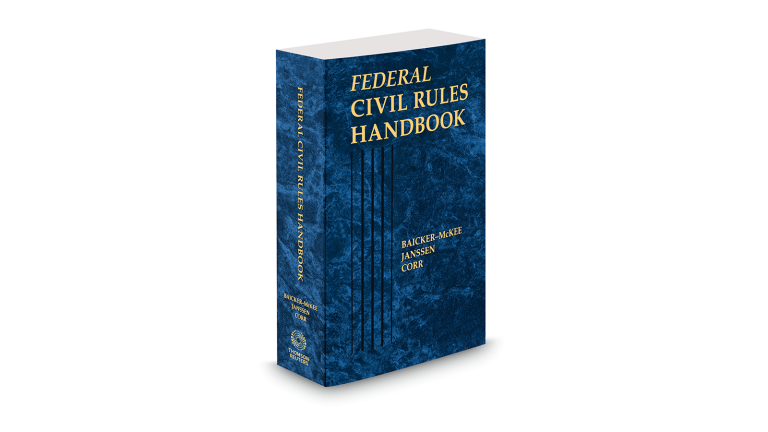 ---
Promotions offered through the Thomson Reuters Legal Solutions online store located at legal.thomsonreuters.com are only available to those customers purchasing for their own personal or their company's use. They are not intended for any sort of resale or redistribution. If you are an authorized reseller or bookstore, please contact your account manager for options. All promotions are non-transferrable; only one promotion applies per item ordered. Promotional offers end at 11:59 p.m. (Central Time) on the expiration date unless indicated otherwise and are available only to U.S. residents, exclusively for purchases on the Thomson Reuters Legal Solutions online store. Promotions exclude Westlaw online legal research, West LegalEdcenter, mobile applications, Monthly Print Pricing Plans, and certain other products, including, but not exclusive to those listed below, unless noted otherwise.

Any discounts, prizes, or promotional considerations applicable to this order apply only to the initial purchase and purchase price, they are not applicable to other charges, including: previous purchases, current or existing subscriptions, unpaid balances or any future charges related to the product(s) if the customer has agreed to an ongoing subscription for the product(s). Sales to federal government customers may be subject to specific contract pricing. All prices are subject to change without notice. Customer acknowledges that for any print product ordered as a subscription product to be shipped or serviced within the United States, subscription will be entered at then current prices and current subscription product terms and conditions shall apply.

Promotion Specific Details

Monthly Pricing Discounts:
Discount applies to product(s) purchased with 2, 3, 5 or 10-year term monthly pricing agreement. Not all titles are eligible for monthly pricing. If eligible, option will be given upon adding product to cart.

Buy One Get One Discounts:
Purchase one eligible title at full price to receive a discount on a second eligible title of equal or lesser value.

The following products are excluded from legal.thomsonreuters.com promotions:

Administrative Code Titles
Barclays Official California Code of Regulations
New York Codes, Rules and Regulations (NYCRR)
North Carolina Administrative Code

Statutes Titles
Code of Alabama 1975
General Laws of Massachusetts (Unannotated)
New Hampshire Revised Statutes Annotated
South Carolina Code
South Dakota Codified Laws

Other Products
Andrews Publications
Australia Lawbook Co. Titles
BAJI/CACI
CALJIC/CALCRIM
Carswell Products
eBooks
Editions Yvon Blais Titles
Mobile Applications
Monthly Print Pricing Plans
Online Books (Academic)
ProDoc and Westlaw Forms
Selected Newsletters
Sweet & Maxwell Products
The Rutter Group
West LegalEdcenter
Westlaw Subscriptions

Other Specified Titles
American Law Reports Index
Arizona Legislative Service
Arkansas Legislative Service, 2008 Ed.
Asset Protection: Domestic and International Law and Tactics
Baldwin's Ohio Revised Code Annotated (Annotated Statute & Code Series)
Bankruptcy Code, Rules and Forms
Benefits Guide
California Construction Law Reporter
California Family Law First Alert
California Insurance Law and Regulation Reporter®
California Tort Reporter
Callaghan's Official Wisconsin Reports Advance Sheets
Chap 7..13 Bankruptcy Filing Software
Client Education Series: Estate Organizer 2008 Binder Only
Colorado Legislative Service
Compensation and Benefits (HR Series)
Comptroller General's Procurement Decisions
Consolidated Tax Returns, 4th
Construction Briefings
Construction Contracts Law Report
Corporate Acquisitions, Mergers, and Divestitures
Corporate Counsel's Guide to the Americans with Disabilities Act
Corporate Counsel's Quarterly
Criminal Practice Manual, Report, and Guide
Criminal Practice Report and Guide
Current Municipal Problems
Delaware Legislative Service
Disability Law Compliance Manual
District of Columbia Legislative Service
Employment Discrimination Coordinator
Employment Practices Manual
Estate and Personal Financial Planning
Executive Legal Summaries
Fair Employment Practices (HR Series)
Federal Aviation Decisions: Chief Counsel Interpretations Civil Penalty Decisions
Federal Civil Judicial Procedure and Rules
Federal Civil Rules Handbook
Federal Claims Digest
Federal Criminal Code and Rules
Federal Immigration Laws and Regulations
Federal Litigator
Federal Local Court Rules, 3d
Federal Rules of Evidence News
Federal Rules of Evidence Service
Federal Rules Service, 3d
Finley's Ohio Municipal Service
Foreign Corrupt Practices Act Reporter
Garner's The Redbook: A Manual on Legal Style, 2d
Government Contracts Citator
Guide to Employment Law and Regulation, 2d
Housing and Development Reporter
Housing and Development Reporter, Current Developments
HR Advisor: Legal and Practical Guidance
Illinois Legislative Service
Immigration Business News & Comment
Insurance Litigation Reporter
Internal Revenue Manual – Abridged and Annotated
International Boycotts
International Government Contractor
International HR Journal
International Professional Directory
International Quarterly
Journal of Compensation and Benefits
Kentucky Attorney General Opinions
Master Index (Environmental Law Series)
Master Index (Securities Law Series)
Mertens Federal Tax Regulations
Mertens Rulings
Mertens Treatise on the Law of Federal Income Taxation
Minnesota Session Law Service
Nevada Legislative Service
New York Reports Official Advance Sheets
New York Zoning Law and Practice Report Newsletter
Norton Bankruptcy Law and Practice, 3d
Norton Journal of Bankruptcy Law and Practice
Ohio Attorney General Opinions
Ohio Construction and Code Journal
Ohio Official Reports Advance Sheets
Ohio SERB Official Reporter
Oregon Legislative Service
Patents Throughout the World
Policies and Practices (HR Series)
Popper's Rediscovering Lone Pine
Professional Liability Reporter
Real Estate Review
Residential Mortgage Lending: Brokers
Rhode Island Legislative Service
Social Security Excellence, LawDesk® CD-ROM Ed.
Termination of Employment
Termination of Employment Report Bulletins
The Lawyer's Competitive Edge: The Journal of Law Office Economics and Management
The Uniform Commercial Code Law Letter
Toxic Torts Verdict Reports
Trademark Practice Throughout the World
Trademarks Throughout The World
Uniform Commercial Code Law Journal
Uniform Commercial Code Reporting Service, 2d
Uniform Commercial Code State Variations and Fees
United States Court of Appeals for the 5th Circuit
United States Court of Appeals for the Eleventh Circuit Digest
Utah Legislative Service
Virginia Legislative Service
West's American Tribal Law Reporter
West's® Criminal Law News
West's® Federal Case News
West's® New York Legal Update
West's® Texas Legal Update
West's® Workers' Compensation Cases, California
Wisconsin Legislative Service