Corporate Legal Department Resources - Practical Law
Practical Law for corporate law departments

Thomson Reuters Practical Law gives corporate law departments a better starting point

Streamline and strengthen your corporate law department
Our expert resources offer corporate law departments a better place to start – no matter what you're working on. Practical Law materials can help you:
Enhance productivity: supported by over 230 experienced attorney-editors, Practical Law gives you the foundation to address legal issues faster

Achieve efficiency: leveraging our know-how helps you save costs and time by increasing your expertise so you can share that with others in your legal department

Improve response time: with a head start from Practical Law, you can create better first drafts quickly and respond to queries in minutes instead of hours
Earn $300 in Association of Corporate Counsel Dollars
See what Practical Law can do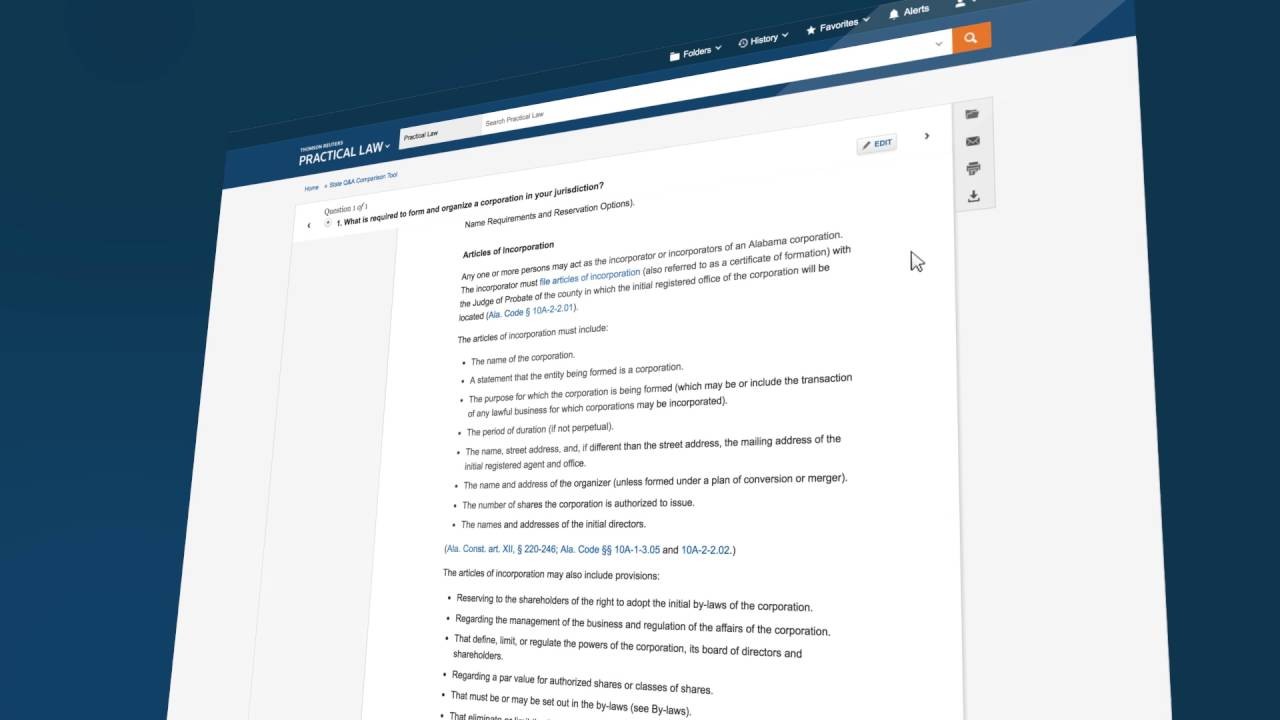 04:02
See what Practical Law can do

Our quality starts with our people
The Practical Law Editorial Team has practiced at the world's leading law firms and in-house departments. Now their job is to make you better at yours.
Get up-to-date resources covering all major practice areas created and maintained by our 230+ expert attorney-editors.

Explore Practical Law resources and features

See Thomson Reuters Practical Law tools and resources that can help your corporate department


Request a free trial today

See how Practical Law resources can give corporate law departments a better start