Westlaw Edge features
Making once nearly impossible legal research tasks possible
With Westlaw Edge, speed up complex and time-consuming research tasks with AI-powered tools such as intelligent document analysis, a robust legal search engine, and integrated litigation analytics
Expedite legal research tasks with AI-enhanced capabilities that will help save you time and be more strategic.
Quick Check
This intelligent document analysis tool enables you to simply upload a brief — yours or your opponent's — and in just minutes it identifies any bad law and surfaces any additional highly relevant authority, as well as authority contrary to what your opponent cited.
Use Quick Check to improve the quality and thoroughness of your work without sacrificing time.
Litigation Analytics
Powered by the largest collection of federal and state dockets, Litigation Analytics compiles information on judges, courts, damages, attorneys, law firms, and case types to help you build the strongest case strategy across the most practice areas.
Know your opponent in terms of their experience, success record on motions, and how the legal organization fares for a motion in front of your judge.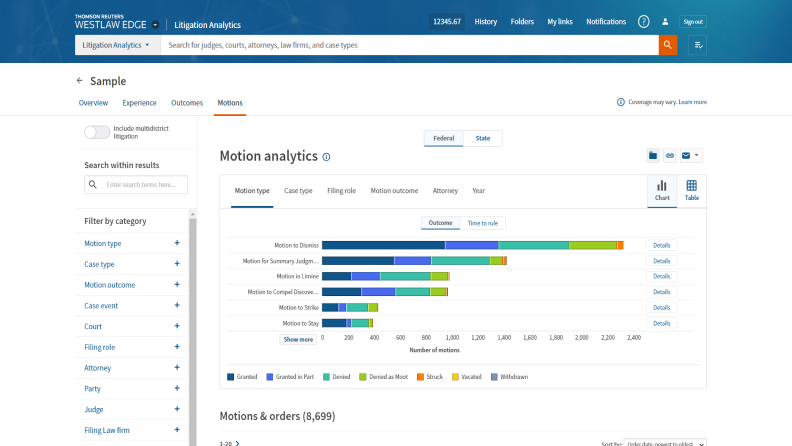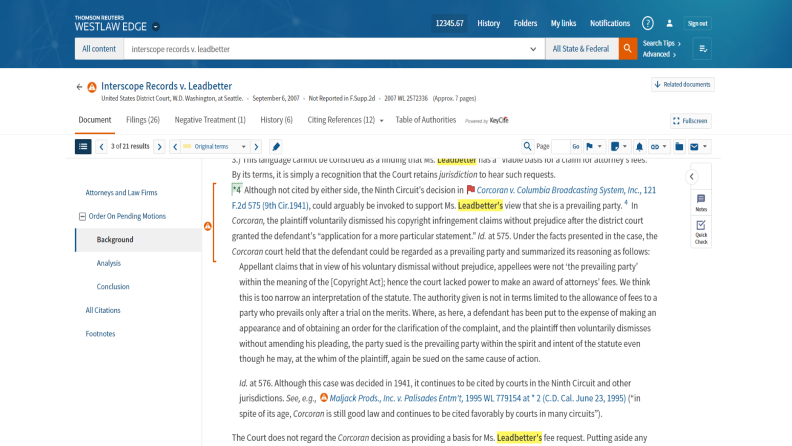 KeyCite Overruling Risk
Overruling Risk warns you when a point of law has been implicitly undermined based on its reliance on an overruled or otherwise invalid prior decision.
This citation safeguard reduces the possibility of being at risk for something you didn't know existed. It uses artificial intelligence to uncover when a case may be stating the law in a way that has been invalidated.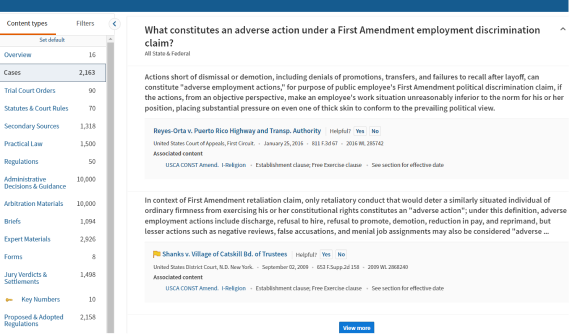 WestSearch Plus
Avoid crafting complex queries with the most advanced legal search engine, powered by artificial intelligence and built on our proprietary editorial enhancements.
Enter your search terms and WestSearch Plus will anticipate your search objectives to instantly provide answers to thousands of types of legal questions to get you to the heart of your matter faster.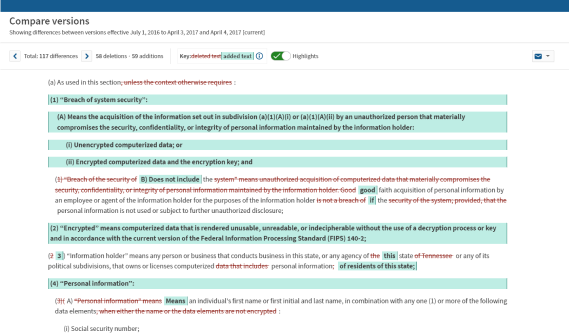 Statutes Compare & Regulations Compare
Streamline your legal research with the click of a button and instantly compare any two versions of a statute or regulation to see exactly what has changed over time.
Eliminates the need to manually compare legislative changes and helps you better understand the intent of the changes to the law and whether the language has become more or less restrictive.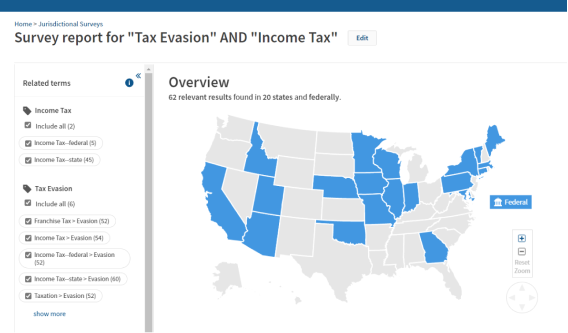 Jurisdictional Surveys
Speed up your survey creation by retrieving a customized and relevant compilation of laws across all topics and U.S. jurisdictions.
Quickly assess laws across jurisdictions, understand variances as they relate to compliance activities, refine a legal argument, or identify new or emerging policy trends.
Boost your research with the largest, most up-to-date collection of legal information.
Primary Law
Westlaw Edge offers the same comprehensive collection included in Westlaw Classic: state and federal caselaw, statutes, regulations, court rules, and administrative materials.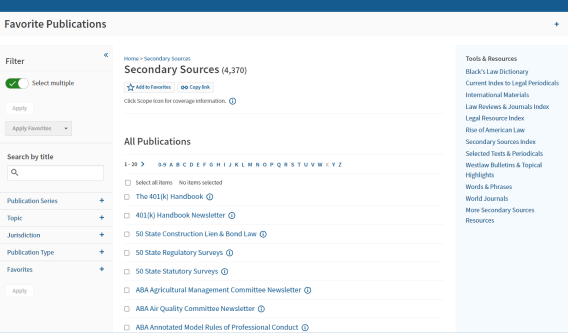 Secondary sources
Access an unparalleled collection with resources such as Wright & Miller Federal Practice and Procedure, Corpus Juris Secundum (C.J.S.), Causes of Action (COA ), law reviews, journals, and more.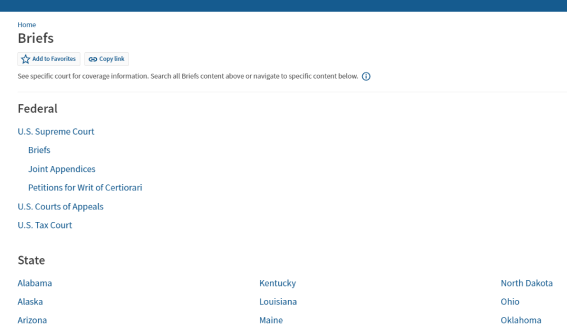 Litigation materials
Access the most comprehensive online collection of litigation materials, including briefs, pleadings, motions, memoranda, dockets, and other resources to use throughout all stages of litigation.
Headnotes
Rely on summaries of specific points of law addressed in a particular case, written by our attorney-editors to quickly review which points of law were addressed by the court and how it ruled. Applicable headnotes are always listed at the top of a case to easily identify ones that match your facts and the desired outcome.
KeyCite
The industry's most complete, accurate, up-to-the-minute citation service that instantly verifies whether a case, statute, regulation, or administrative decision is still good law.
Key Number System
The master classification system of U.S. caselaw for over 100 years helps you easily find and move between relevant cases addressing a specific point of law in any jurisdiction.
Behind the technology is human expertise providing you with time savings.
Attorney-editors
Our team of bar-admitted attorney-editors analyzes, categorizes, and summarizes the law, creating editorial enhancements to help you research more efficiently — and with greater accuracy.
Reference Attorneys
The industry's premier team of legal research support professionals is available 24/7 to keep your research moving forward. Every Reference Attorney is a bar-admitted legal research expert with a deep understanding of our solutions.
Questions about Westlaw Edge? We're here to support you. 
888-728-7677
Call us or submit your email and a sales representative will contact you within one business day.
Westlaw Edge support
View product training and support
Already a customer?
Sign in to Westlaw Edge