Crowell & Moring drives superior client value by using Westlaw Edge
Founded 40 years ago with a commitment to build a different kind of law firm, Crowell & Moring LLP today is an international law firm representing clients in litigation and arbitration, regulatory and transactional matters. Crowell & Moring LLP is internationally recognized for their representation of Fortune 500 companies in high-stakes litigation, as well as an ongoing commitment to pro bono service and diversity. 
With approximately 550 lawyers based in the United States and Europe, the firm helps international corporations and emerging enterprises navigate complex legal challenges and create business solutions across the globe.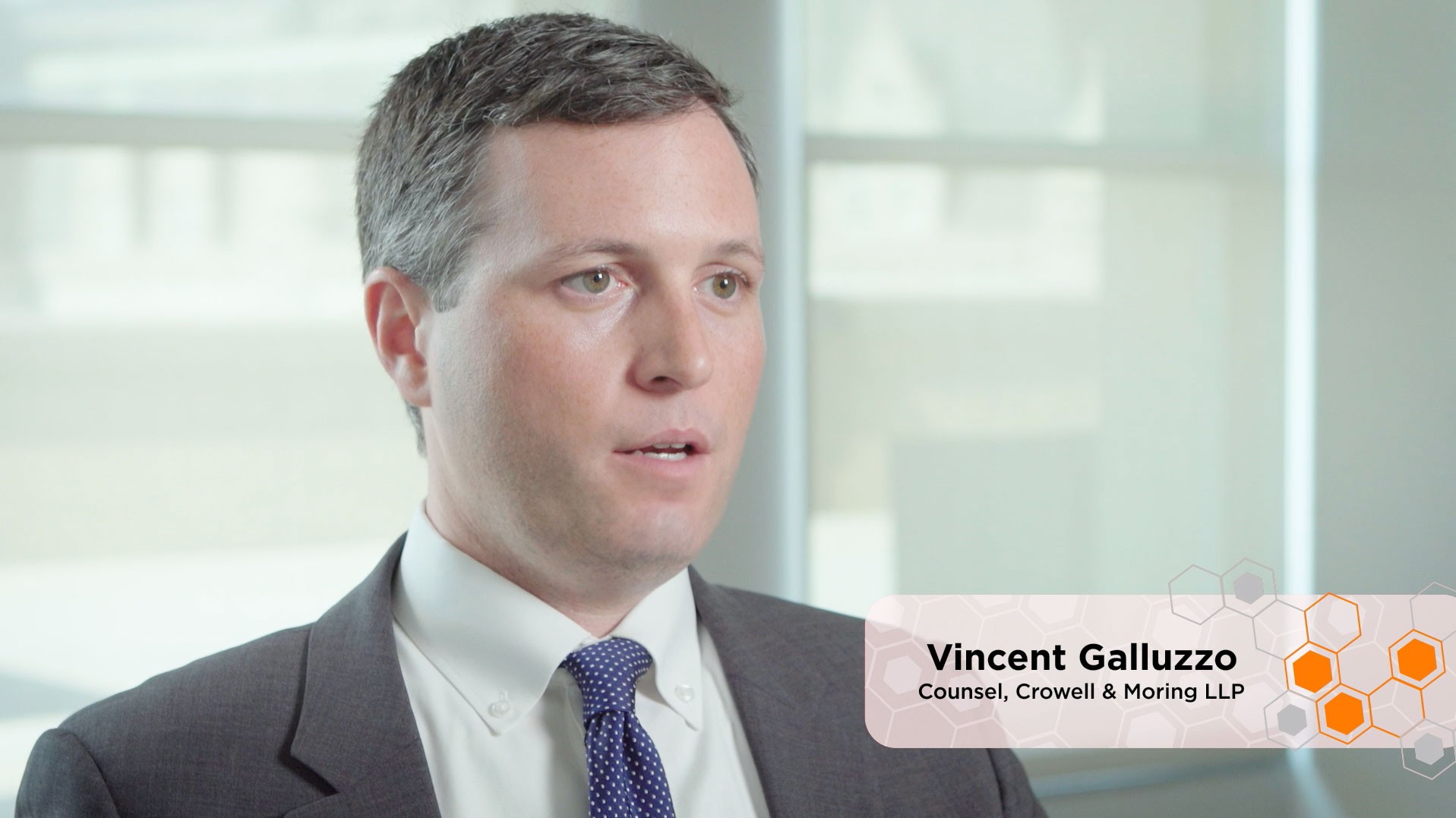 01:43
550

Lawyers in 7 offices

6x award winner

Most Innovative North American Law Firms or Legal Service Providers by the Financial Times

Top 100

Firms in the nation
Why Crowell & Moring LLP uses Quick Check
"Clients demand that we find efficiencies to bring down the cost of legal services without sacrificing quality and using Westlaw Edge Quick Check is an important way we achieve that."
– Skyler Peacock, Associate
More convincing arguments
"Quick Check is one of the tools I will use to convince courts that my client's position is the right one and my opponent's position is the wrong one."
– Vince Galluzzo, Counsel
Q&A with Kay Kim, Sr. Director of Practice Innovation at Crowell & Moring
Why is it important for your firm to invest in new technology?
Kay: Our clients seek partnership beyond legal advice. We understand and appreciate that our clients have goals to meet, yet are often asked to do more with less. Technology helps us lower costs to our clients and enhance predictability without sacrificing quality or accuracy.
What new opportunities has technology created for your firm?
Kay: Using the latest technology allows us to demonstrate our full commitment to innovation in legal service delivery. Technology provides us yet another opportunity to partner creatively with clients and expand our service offering beyond traditional legal advisor. This helps us expand existing client relationships and gain new clients.
And that is not all. By embracing the latest technology, we can showcase and share our knowledge with in-house legal teams who are equally focused on being more effective.
As a technology advocate for your firm, what do you look for when evaluating new products and services?
Kay: When investing in technology (whether purchasing, building or leveraging), we always start with this question: What is the underlying business problem we are trying to solve for? Is there an actual client need for this new product/service and is this the right solution? It is so easy to get caught up in the "shiny new toy" syndrome. Once we affirmatively determine the answer to that first question, we move on to other evaluation factors such as:
What is the likelihood of our attorneys adopting this new technology?
Is the solution easy for the user to navigate?
How easily will this solution plug into our current workflows?
Who will serve as an evangelist for this new solution?
Our budget is limited, is this the right priority at this time?
Is this vendor willing to partner with us or just sell us a product?
How does your firm benefit from partnering with Thomson Reuters to develop the future of Quick Check?
Kay: First, we love partnering with Thomson Reuters and anyone else who is meaningfully disrupting an industry in great need of wholesale change.
Quick Check is a great tool that allows us to conduct research with greater efficiency without sacrificing accuracy or quality. This brings more value to our clients. Investing in Quick Check and Westlaw Edge makes sense to us. But, we were especially excited about the opportunity to partner on the future of Quick Check. We don't just want to use the best technology now, we want to shape future solutions that will help us deliver a higher level of service to our clients. That is what innovation is all about – constantly changing, improving, enhancing, fine-tuning, and calibrating as the circumstances around you continue to evolve.
Learn more about the products helping Crowell & Moring LLP 
Crowell & Moring LLP uses Quick Check to gain an edge in litigation.
See how Westlaw Edge can help your practice