Powered by state-of-the-art artificial intelligence built upon more than 100 years of attorney-edited annotations, Westlaw Edge allows you to deliver the fastest answers and gain the most valuable insights, providing a clear strategic advantage.
Questions? Call 1-800-WESTLAW
See how Westlaw Edge transforms legal research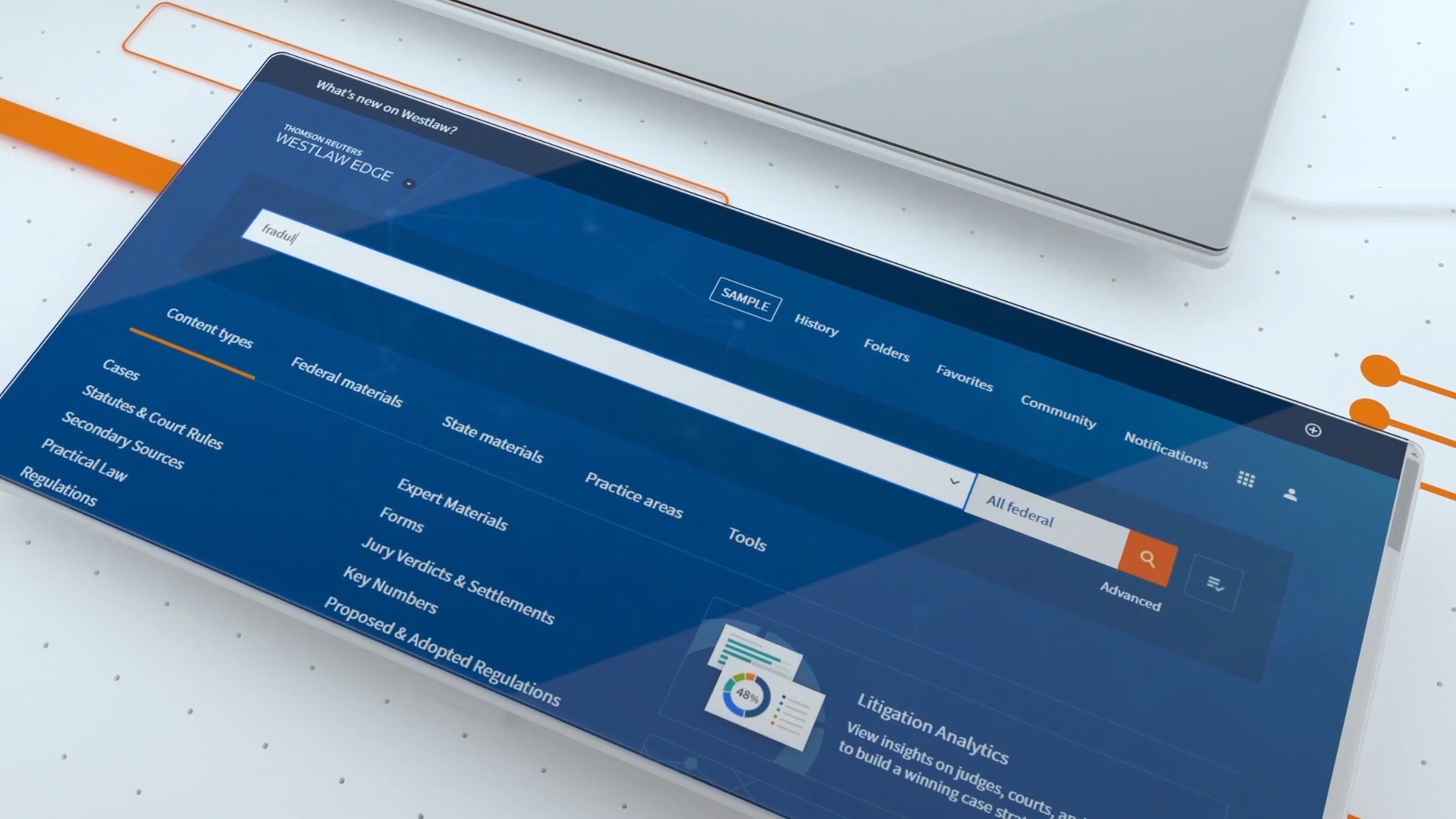 01:37
Introducing the next generation of legal search. Get superior predictive research suggestions as you start typing your legal query in the global search bar.
WestSearch Plus applies state-of-the-art AI technologies to help you quickly address legal questions for thousands of legal topics without needing to drill into a results list.
Day-to-day, the biggest difference has been in the quickness of the search. The quick search toolbar allows me to jump to cases or points of authority in a much smoother and faster manner.

With Litigation Analytics
Use relevant data-driven insights on judges, courts, attorneys, law firms, and case types to build your strongest case strategy and better manage client expectations.
NEW! Gain a better understanding of the cases that a judge relies upon heavily when drafting their opinions with fully integrated Precedent Analytics.
With KeyCite Overruling Risk
Only Westlaw Edge has a citator warning that cautions you when a point of law in your case has been implicitly undermined based on its reliance on an overruled or otherwise invalid prior decision.

With Statutes Compare and Regulations Compare
Quickly understand how a statute or federal regulation has changed over time. See the most recent changes from the document or compare any two versions.