Legal
Strategic law insights through analytics 
Solutions that drive growth and increase profitability via advanced analytics and insights help you improve performance and connect all critical areas of your firm operations



Take financial and practice management to the next level
Gain a competitive edge now with the market-leading law firm management, productivity, and financial solution.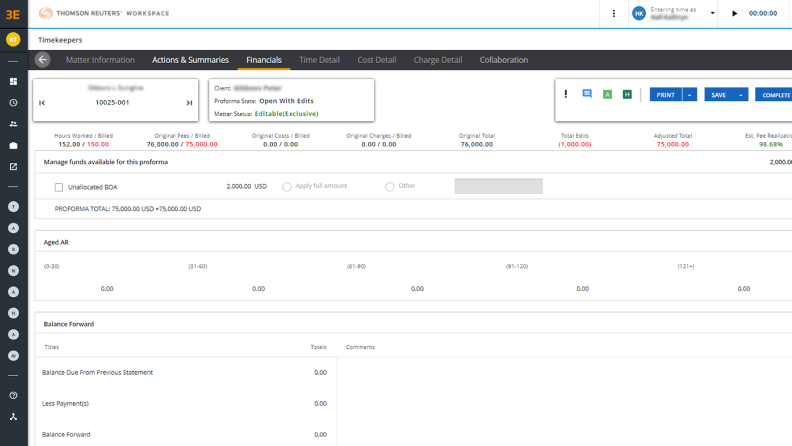 Meet today's needs while enabling tomorrow's growth
Get the strategic visibility you need to make timely, accurate business decisions with 3E:
Drive law firm performance and reduce the time to complete important operational duties with easy access to information and key functions
Streamline the full range of your accounting and financial reporting activities
Connect all areas of the firm's business and gain instant access to real-time information to meet client needs
Discover more about our business development solutions
Whether you are looking for legal research tools, productivity solutions, financial management software, or investigative and compliance solutions, uncover products that will give your organization the boost it needs.
Questions about our products and services? We're here to support you.
888-728-7677
Call us or submit your email and a sales representative will contact you within one business day.
Need help?
View account and product support
Already a customer?
Go to product logins